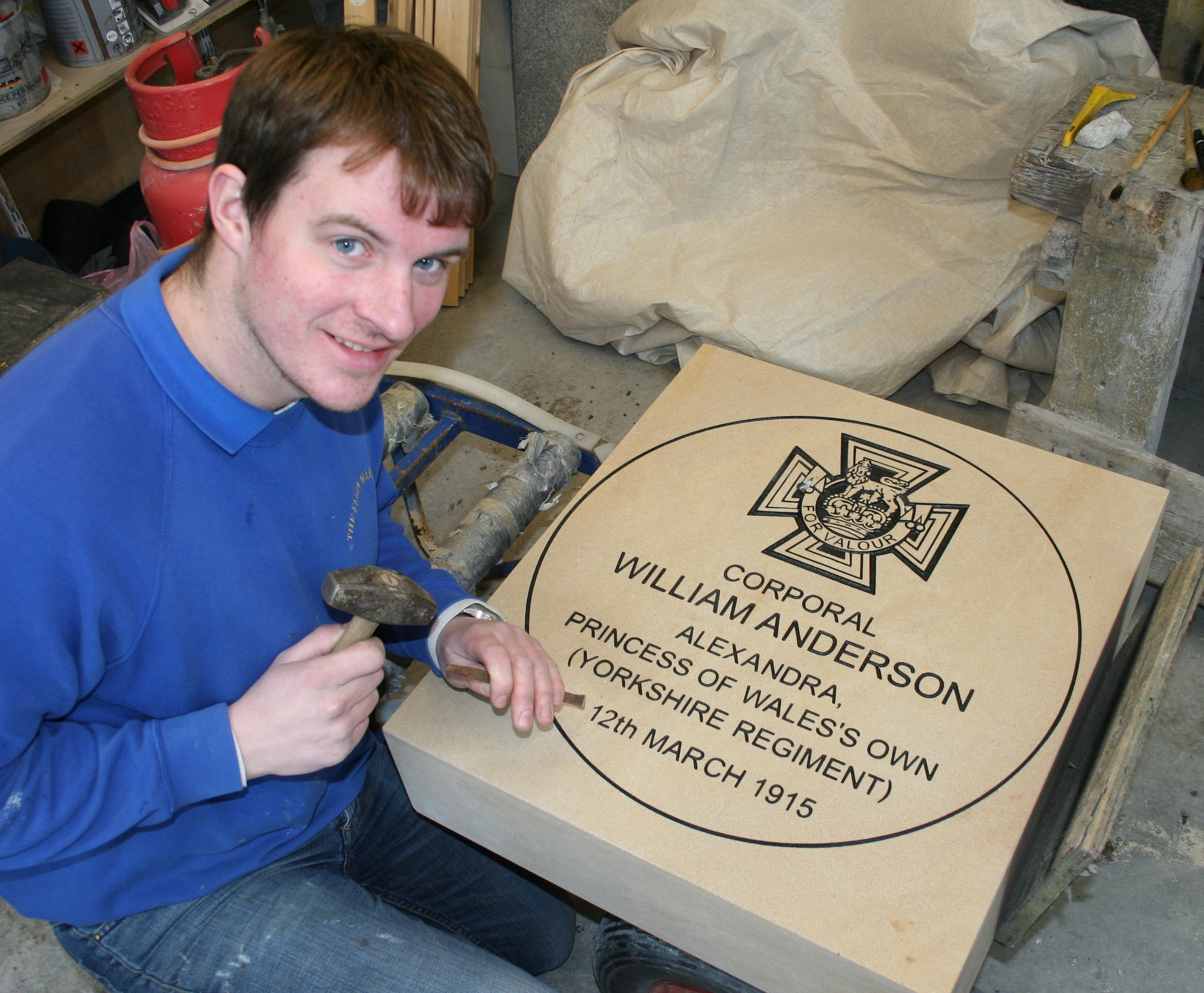 The name of a World War I hero who won Britain's highest military honour will be added to the memorial in his home village this weekend – 100 years after he was killed in action.
William Anderson was born in Dallas in 1885 and died on the battlefields of Northern France the day after he won the Victoria Cross in March, 1915.
The 30-year-old was killed at Neuve Chapelle on March 13 – less than 24-hours after he single-handedly defended a British position from enemy attack and captured more than 60 prisoners.
His remains were never found, and he has no known grave.
His family moved to Forres when he was a young child and his name appears on the war memorial there.
However, members of the local community in Dallas have moved to honour the centenary of his death in his home village in a special ceremony tomorrow.
A sandstone tablet commemorating Corporal Anderson VC, who served with the 2nd Battalion, Yorkshire Regiment, will be unveiled at the Dallas war memorial by the Lord Lieutenant of Moray, Lieutenant Colonel Grenville Johnston.
He said: "I think it's wonderful that the people of Dallas have acted to correct the omission of Corporal Anderson in the right manner.
"To use the anniversary of his Victoria Cross to do this is a really good gesture."
The stone, from the Clashach quarry near Hopeman, has been inscribed free of charge by Elgin memorial specialists JR Henderson and Sons.
The ceremony, which will be attended by a number of Corporal Anderson's descendants, will be preceded by a morning service at St Michael's Parish Church.
Corporal Anderson went to Glasgow as a young man and was employed as a tram conductor before moving to Newcastle upon Tyne where an elder brother was serving with the Yorkshire Regiment.
He enlisted in the same battalion in 1905 and spent seven years in Egypt and India before returning to Glasgow.
When WWI broke out he was called up as a reservist and went to the front in France with the British Expeditionary Force.
His Victoria Cross citation read: "For most conspicuous bravery at Neuve-Chapelle on 12th March, 1915, when he led three men with bombs against a large party of the enemy who had entered our trenches, and by his prompt and determined action saved, what might otherwise have become, a serious situation.
Cpl Anderson first threw his own bombs, then those of his three wounded men, amongst the Germans. After this he opened rapid rifle fire upon them with great effect."