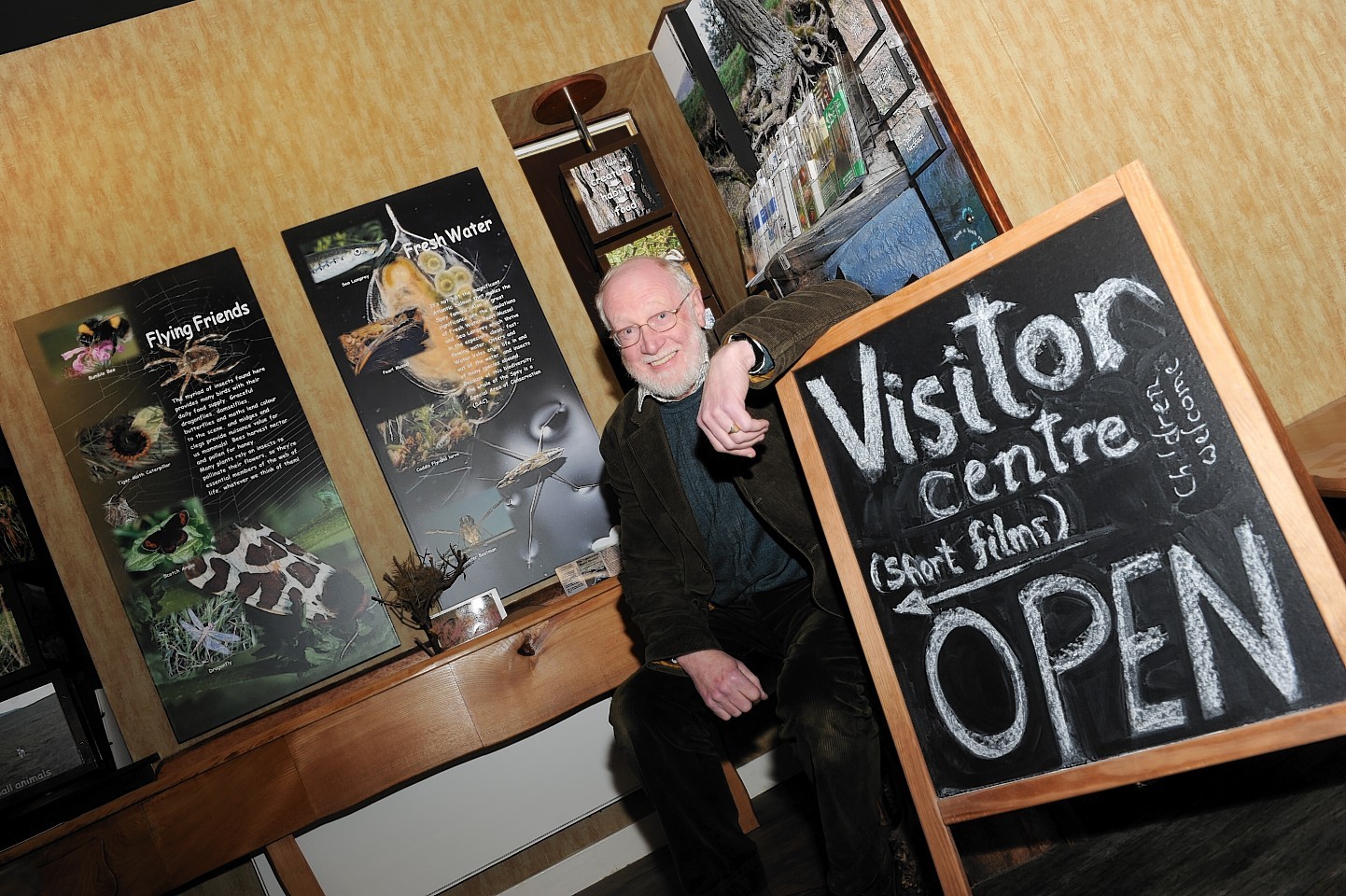 A group of Moray residents have started the tourist season on the right tracks with the opening of a visitor centre at a former railway station.
Aberlour Community Association was granted authority over the station and visitor centre last month by Moray Council.
Following the community asset transfer members now plan to upgrade the premises over the coming months to attract even more tourists.
Speaking at the official re-opening yesterday, Aberlour Community Association's John Milne said: "We have been improving the building and installing some new features and a souvenir shop.
"Now we have control of the station we're able to expand into a new room, which we will use as a multi-purpose facility.
"At the moment it is hosting a display from the Spey Fishery Board and we will add other displays as we go on.
"We had a trial run in charge of the centre last year, and we've taken on suggestions from visitors to make it an even better experience this season."
Meanwhile, another local group is poised to assume control of a run-down shed having seemingly resolved its differences with Moray Council.
Earlier this year the Dufftown and District Community Association blasted the council for imposing rent on a "rotten shed" which members had hoped to revitalise for the good of the area.
And although the council has ruled out a community asset transfer on the building in Dufftown's Tininver Park, the association is hopeful that the authority is willing to "meet them halfway".
Community leader Jim Nicol said: "The shed is wholly on council property and a community transfer asset isn't possible.
"However, we've been advised to lease the building then apply for a community rental grant – where the cost of renting it will be refunded to us.
"We look at this as Moray Council meeting us halfway."
A Moray Council spokesman said: "The council is willing to consider leasing the shed, and once the terms of that lease have been provisionally agreed the association can apply for a community rental grant up to the amount of the lease."
The group hopes to restore the building and use it to store gala provisions, with the aim of using it as a men's shed woodworking facility in the future.
The Dufftown and District Community Association will meet later this month to decide what course of action to take.