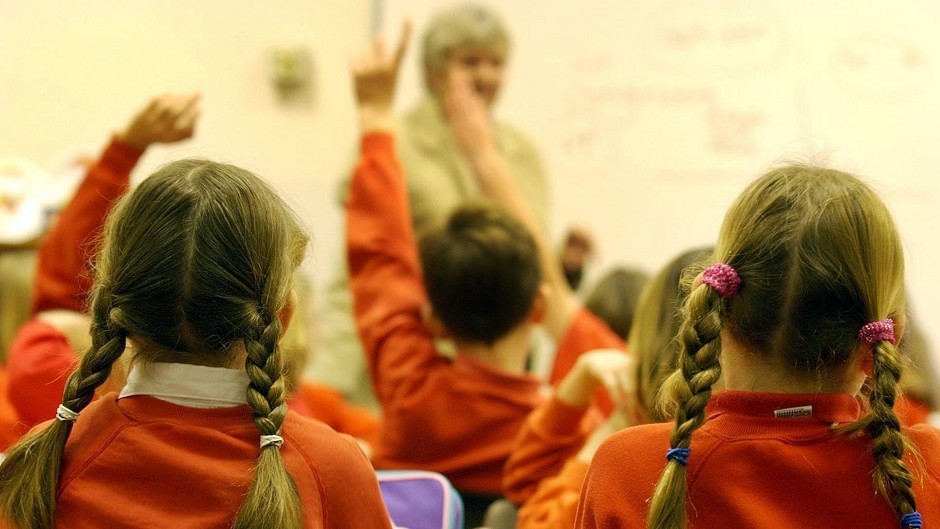 Teachers are to be offered free housing in return for agreeing to move to Moray in a groundbreaking effort to solve the region's classroom crisis.
The deal – the first of its kind in Scotland – will provide rent-free accommodation to successful candidates for the first six months.
It follows a partnership between Elgin-based Springfield Properties and Moray Council, which is currently struggling to fill 70 vacancies across 53 primary and secondary schools.
The local authority already offers a relocation package for hard-to-fill teaching posts. Together, the two incentives could mean new teachers from outside Moray are entitled to live for free for up to a year.
The move was hailed as a potential solution to the current shortages by education chiefs last night.
Moray MSP Richard Lochhead, who initiated the talks with Springfield's chairman Sandy Adam, said he was "bowled over" by the company's generous response.
Mr Adam added: "Everyone at Springfield is excited by the idea that we could help to bring more teachers to Moray."
Under the arrangement, the house-builders will give the council the use of 10 new two-bedroom flats, five of which will be located in Elgin, with four in Forres and one in Buckie.
Construction is underway and the properties are expected to be ready for prospective teachers before the beginning of the new school term in August.
Announcing the new partnership, Innes Smith, managing director at Springfield, said: "When we heard from Richard Lochhead that Moray Council had a problem attracting teachers, we realised that we were in a position to help.
"Moray is a great place to live and work, and people who come to work here often stay forever.
"We need to attract new people to live in the region, and good teachers are an essential part of a successful community.
"It can be expensive to move, and we hope that the offer of rent-free accommodation for six months will be enough to offset some of those costs."
Moray Council's director of education and social care Laurence Findlay said he hoped the offer would allow people the opportunity to get to know the area better with a view to staying permanently.
He said: "Our shortage of teachers has been well covered in the media, and this fantastic offer from Springfield may alleviate some people's concerns about accommodation should they wish to move here.
"In terms of some of our more hard-to-fill positions, this could be the solution.
"Potentially, it could be really important because obviously we are looking for people to relocate here from outwith Moray, and one thing which may help with that is the prospect of free accommodation.
"We know there are a number of teachers in the central belt local authorities who won't have permanent positions next year, so hopefully this kind of offer will make them think about moving to this part of the world."
Mr Lochhead said: "I am bowled over by the company's very generous response to a plea for help, and I am pleased the company are now working with Moray Council to ensure that we attract teaching professionals to the region to maintain good educational provision.
"Their offer shows real commitment to the local community. This innovative incentive scheme should make a real difference."