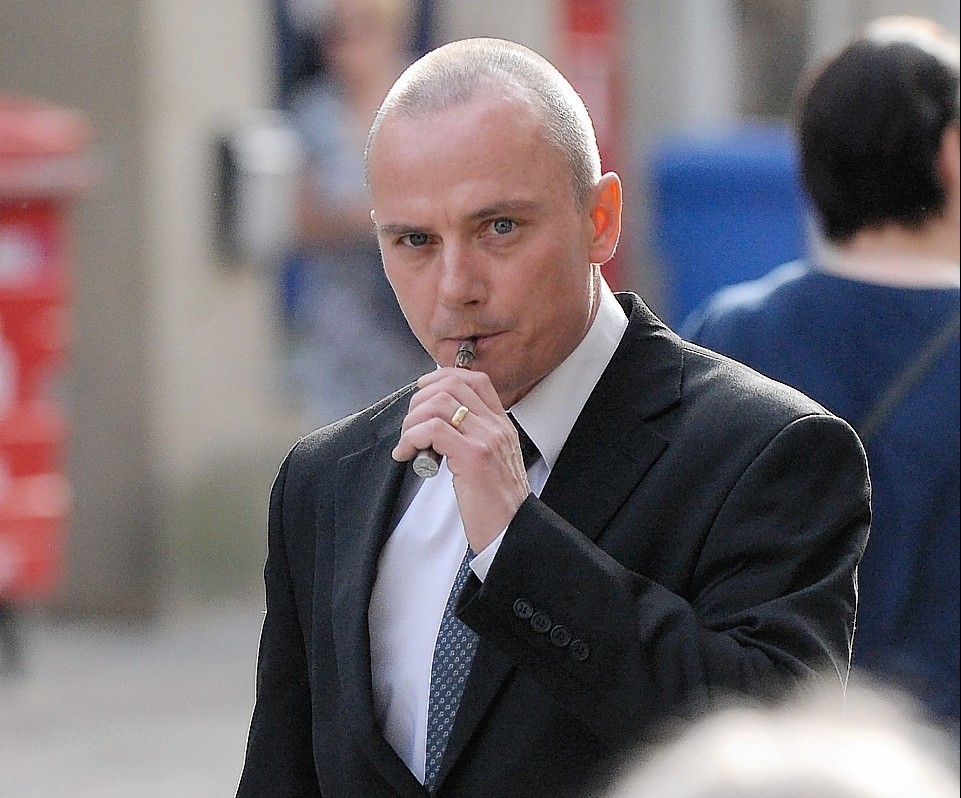 An RAF firefighter sacked amid allegations he stole equipment and sold it online told investigators his wife had bought the goods at car boot sales.
Neil Humphries was dismissed by the Ministry of Defence after being found guilty of gross misconduct.
MoD chiefs launched an internal inquiry after he was accused of stealing firefighting gear and selling it on the eBay website.
The former crew manager at the RAF Lossiemouth fire station is alleged to have been taken a helmet kitbag, a neck protector and a set of gloves.
He has now taken the MoD to an employment tribunal, claiming unfair dismissal.
On the opening day of the hearing in Inverness, judge Reg Christie heard Mr Humphries told investigating officers that the eBay account through which the items were sold belonged to his wife.
He said she bought the equipment elsewhere online or at car boot sales before selling it on.
Glyn Kearsey, a manager with the Defence Fire and Risk Management Organisation which operates fire services at military bases, told the hearing he investigated Mr Humphries's case following a probe by MoD police.
The tribunal was told MoD police monitor eBay regularly to check if equipment paid for by the UK Government is being offered for sale.
The officers requested information from the online auction site about an account in the Lossiemouth area, which had sold a number of items which potentially belonged to the MoD.
They then discovered the account was linked to Mr Humphries.
Mr Kearsey said that he was sent lists of all of the items sold from the account on March 5, 2014, and suspended Mr Humphries on full pay
later the same day.
Among the lots was a black helmet kitbag, which was described as "in used condition" and sold on November 22, 2013 for £2.20 after three bids.
He said a pair of brand new firefighters gloves, sold for £17.30 in February last year, were described on eBay "as used by the London fire brigade".
Mr Kearsey said that the MoD fire service was the only organisation to use such gloves in Scotland, with the London fire service the only other in the UK.
He added: "I had reasonable suspicion that the items must have come from an MoD source.
"I called in Mr Humphries who was on duty that day. I explained the information I had and my suspicions and suspended him from duty."
The investigating officer said the service leased all its equipment from private contractor Bristol Uniforms, which carried out a survey of all of the equipment at RAF Lossiemouth and found some which had belonged to retired firefighters had not been returned.
When questioned by Mr Humphries's solicitor, Adelle Morris, Mr Kearsey admitted that some staff members had been issued with too much equipment.
He said: "It appears on the surface that there was a problem with accountability of certain items with Bristol Uniforms."
An initial investigation hearing was held at RAF Lossiemouth in April 2014.
At the meeting, Mr Humphries presented a signed letter from his wife Debbie in which she said she was "wholly responsible" for the eBay account.
Mr Kearsey said he had investigated the claim, and found that Mrs Humphries had a pass to the RAF Lossiemouth station, but said "on the balance of probability" she had not taken the items because she was not a regular visitor.
The tribunal heard that a further hearing had been planned in May but Mr Humphries did not attend, saying that he had not received a letter asking him to appear.
Ms Morris said this meant "questions were unanswered" because the hearing was not held.
The tribunal continues.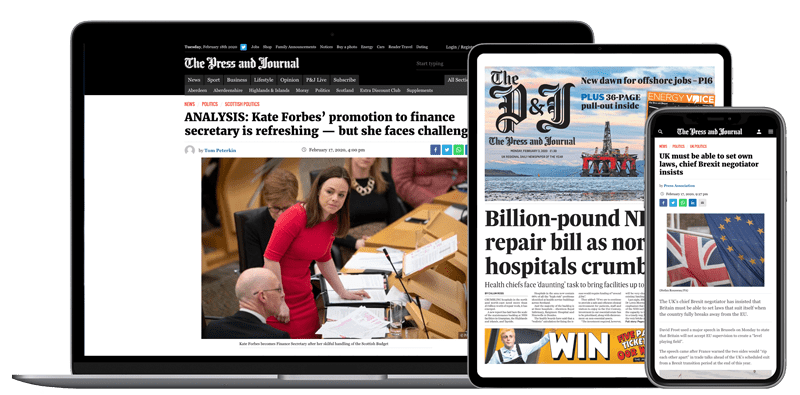 Help support quality local journalism … become a digital subscriber to The Press and Journal
For as little as £5.99 a month you can access all of our content, including Premium articles.
Subscribe