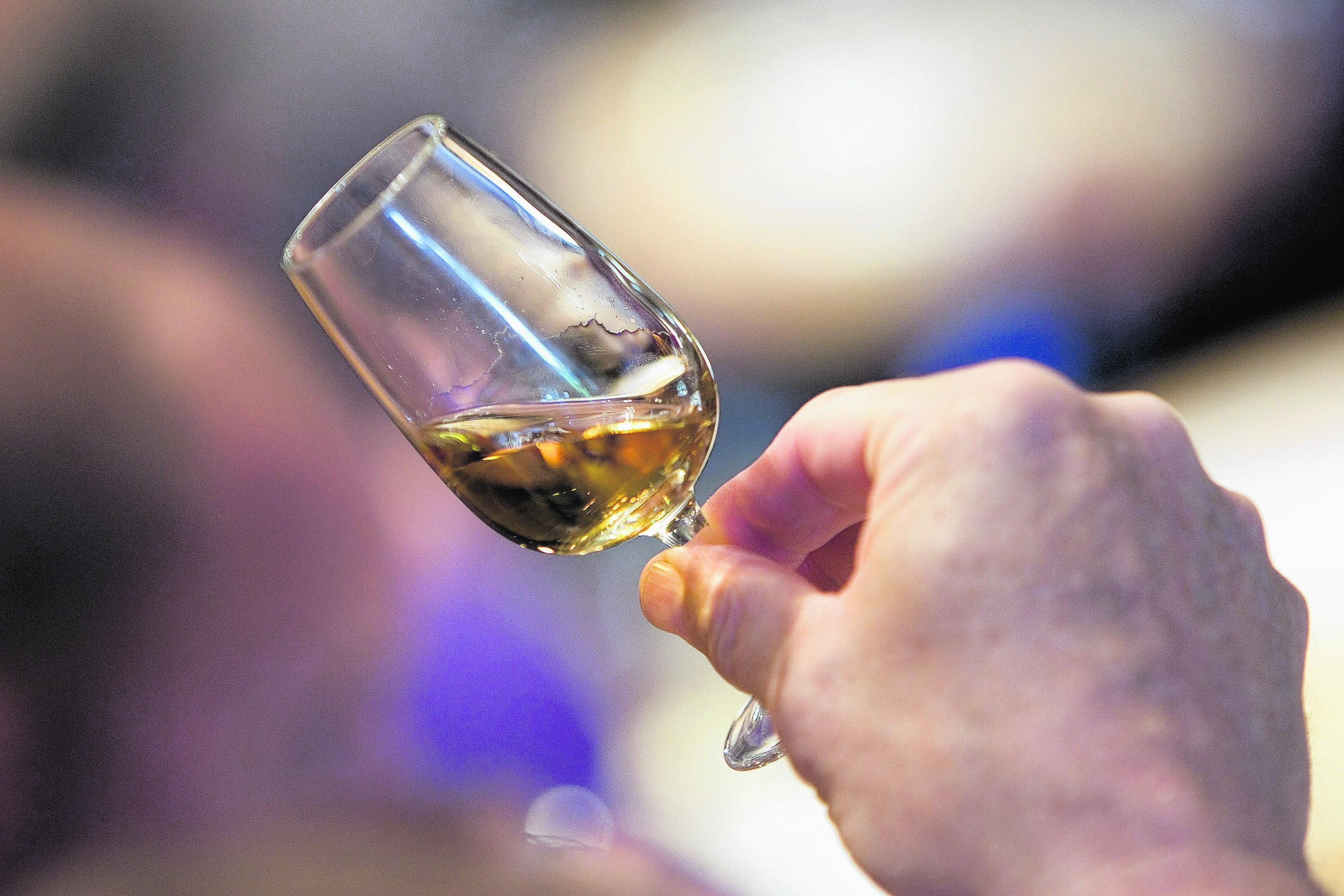 Whisky-lovers from across the world will descend upon Moray this week as the 16th Spirit of Speyside Whisky Festival gets underway on Thursday.
Thousands of visitors are expected to attend almost 400 events over the five days of the festival.
More than half of the activities sold out within the first 24 hours of going on sale.
Opportunities to go behind the scenes of some of Speyside's 50 malt whisky distilleries proved popular, with tours, VIP experiences and connoisseur tours all being snapped up quickly.
While the majority of tickets went to British customers, enthusiasts from Germany, Italy and America have also booked their places.
Away from the traditional tours, the "Queen of the Still" and Master of the Quaich, Martine Nouet, will be showing guests how to cook with malt whisky at the Oakwood Cookery School.
Cask Strength boys Joel Harrison and Neil Ridley will match five Aberlour whiskies with five different pieces of music — each expressing a story or style all of its own.
And after his quest to find the best dram for a bacon roll, Mike Lord, of the Whisky Shop Dufftown, will be hunting for the top Speyside whisky-inspired muffin in the Great Speyside Bake Off.
Festival administrator Pery Zakeri said: "Ticket sales are going really well for this year's events.
"We are expecting visitors from all over the world to descend upon Speyside this year.
"There are lots of distillery tours and events that have sold out, but there are still lots of things on offer, especially the music events.
"The most popular events are always the manager's tours and experiences that give people behind-the-scenes access to distilleries that are not normally open to the general public."