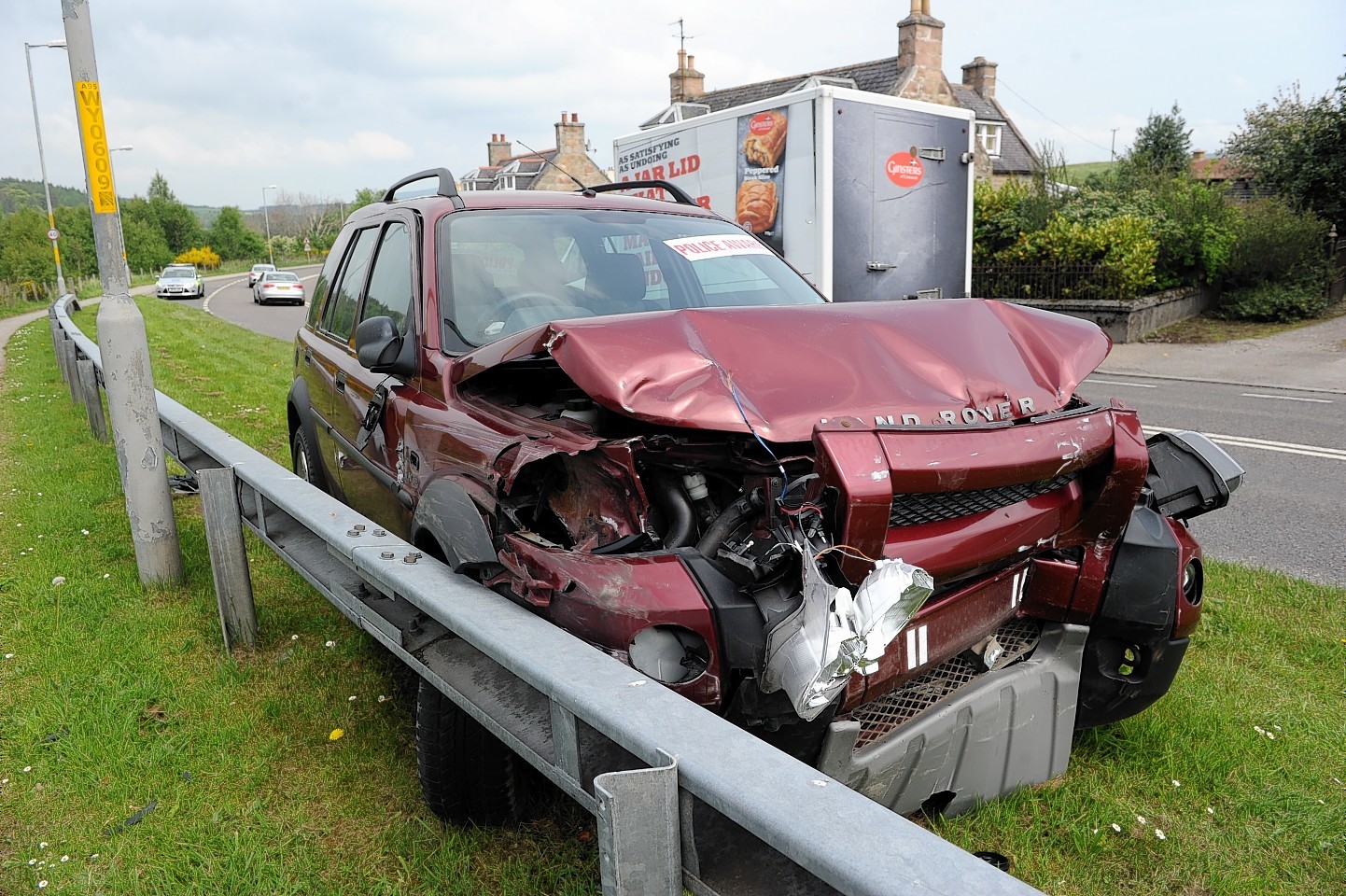 An accident involving three vehicles partly blocked a Moray road for a time today.
The collision happened at 11am on the A95 Aberlour-Aviemore road.
One of the vehicles – a burgundy LandRover – is understood to have scraped the garden wall of a house.
It then crossed the carriageway and collided with a barrier about 100 yards further up the hill.
A police spokesman said: "We were called to the incident shortly after 11am. No one was injured although there was considerable damage to the vehicles."
A second LandRover and a pick-up truck were also involved in the accident.
The pick-up truck was also towed away from the scene.