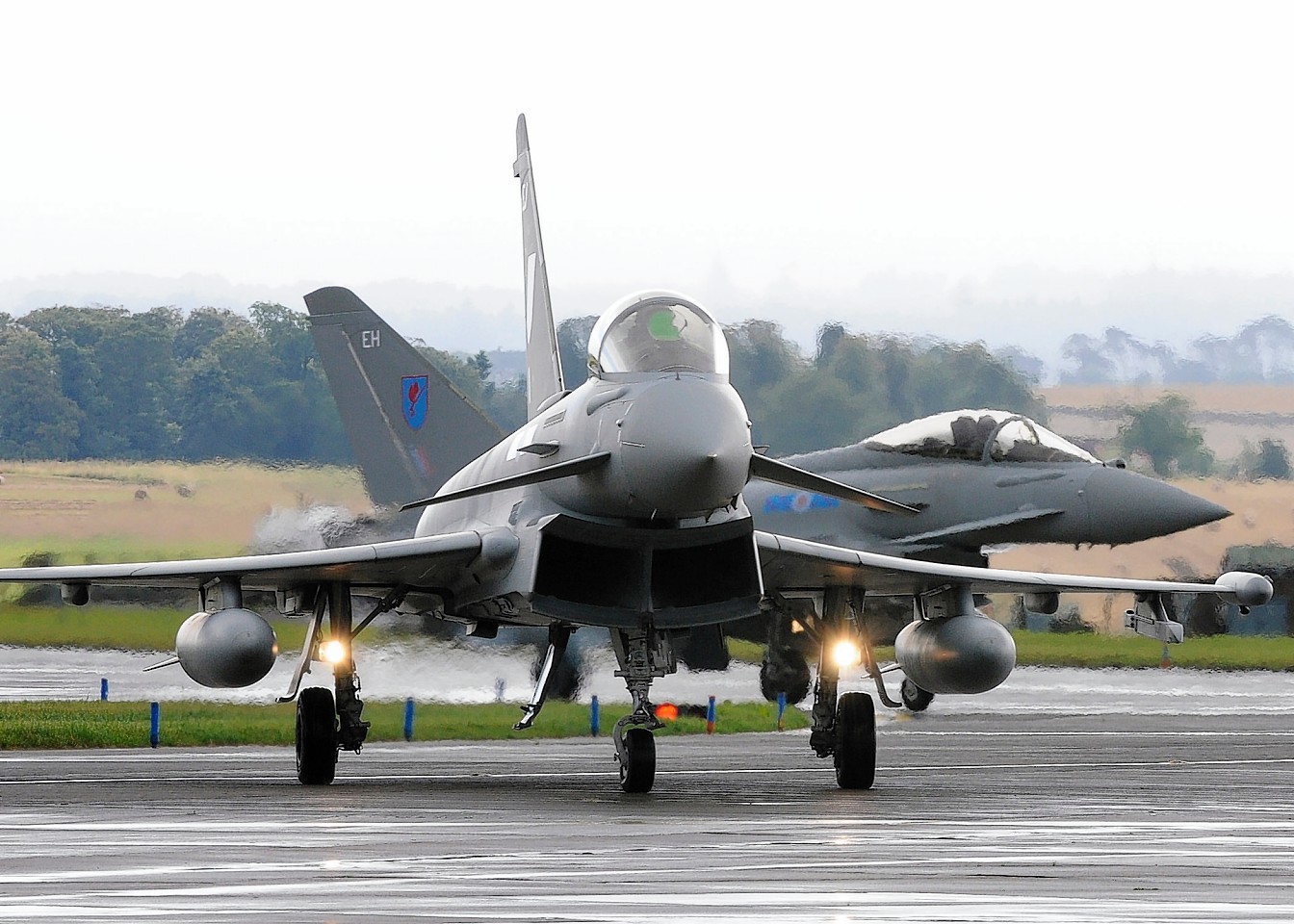 RAF Lossiemouth crews are poised for more cat-and-mouse games with the Russian air force as they patrol the skies over the Baltic.
Four Typhoons from the Moray base will be stationed in Estonia as part of a Nato mission to police what is a key corridor in eastern Europe.
Last night, the move was described as sending a message to Russian president Vladimir Putin that the UK would "back its friends".
The aircraft from Lossiemouth's 6 (Fighter) Squadron made the two-hour trip to the Amari base in Estonia as Britain takes its turn in bolstering Nato's Baltic Air Policing (BAP).
They will be on standby to investigate any unknown approaches to Baltic airspace and will also carry out training sorties.
Last month, the Lossie-based Typhoons were scrambled after two Russian military aircraft were spotted flying close to British airspace.
The incident happened just hours after HMS Argyll was sent to monitor a destroyer and two other ships from Russia as they passed through the English Channel.
And in February a diplomatic war of words erupted after the Ministry of Defence revealed RAF jets had to be launched because Russian Bear bombers were flying off the south coast of England.
The Estonian minister for foreign affairs Keit Pentus-Rosimannus welcomed the RAF crews to Estonia and described the UK's presence in the Baltics as a "demonstration of Alliance solidarity" which carried a "visible sign and sound, which was the whisper of freedom".
Led by Wing Commander Stu Smiley, the RAF detachment – being called 121 Expeditionary Air Wing – will support the Lithuanian-based Royal Norwegian Air Force in its role as mission lead until August 31.
RAF Lossiemouth and RAF Coningsby in Lincolnshire are Britain's two Typhoon bases and form the Quick Reaction Alert force, which is kept on standby round-the-clock.
Jets from both bases have been scrambled several times in recent months to escort Russian Bear bombers as they approached UK air space.
Last night, a former RAF Lossiemouth engineer said the mission sent a clear message to Russia.
He said: "What we are doing is reinforcing the message that Nato looks after its friends.
"Nato is offering support to the Baltic states as part of their commitment to look after each other, as the Baltic countries don't have the military and the air force that we have.
"You might think, 'what can four Typhoons do?'. But it shuts off that gateway and reinforces that message to Mr Putin that we will back our Baltic friends."
The MoD said announcements on the UK contribution to the current BAP mission were being kept to a minimum because we are "between parliaments".
A spokesman said: "The RAF detachment is able to provide two armed aircraft on high readiness ground alert.
"This has been fully integrated with Nato and the Norwegians to augment with the standing Baltic Air Policing task."
Nato BAP missions have been carried out continuously since 2004.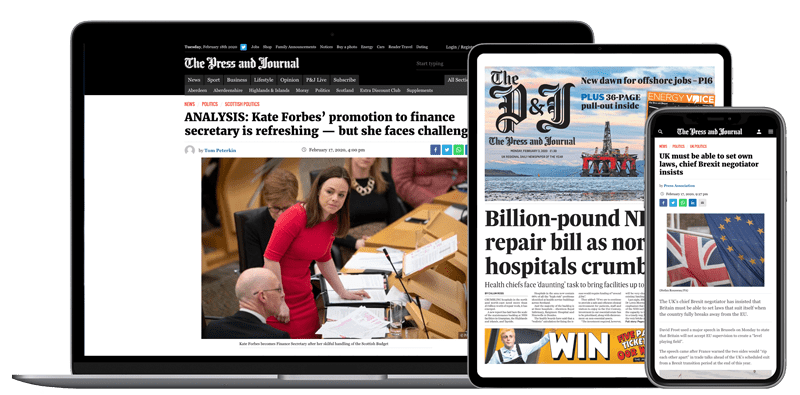 Help support quality local journalism … become a digital subscriber to The Press and Journal
For as little as £5.99 a month you can access all of our content, including Premium articles.
Subscribe