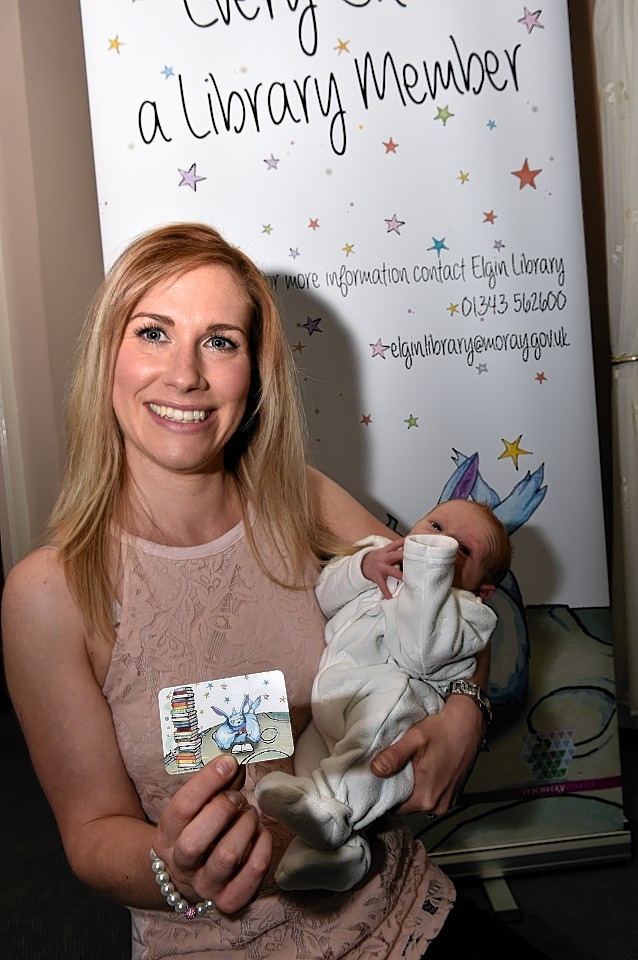 He may only be three-weeks-old, but little Lochlan Mitchell is already the proud holder of his own library card.
The Lossiemouth infant yesterday became the first member of a new scheme run by Moray Council which automatically enrolls newborns when their birth is registered.
The card entitles youngsters to borrow books, talking books, CDs and DVDs virtually from the moment they enter the world — admittedly with a little help from mum or dad first.
Lochlan collected his passport to a world of stories and knowledge when his parents Kathryn Adam and Paul Mitchell recorded his birth at Elgin registrar's office yesterday.
Ms Adam, 37, said she was thrilled for him.
"It will be fantastic. Lochlan's big brother Jake, who is 12, has a library card too. He likes the story times and stuff like that.
"We will definitely be taking out the bedtime stories for Lochlan because it's very important for their imagination that they get to see pictures and visuals early on."
Moray Council's principal librarian Sheila Campbell said: "As far as I am aware, we are the first local authority to automatically issue library membership to ones so young and it is a good example of collaborative working within the council.
"I am sure the initiative will be popular with parents who I hope will see it as part of giving their new baby the best possible start in life."
Councillor Anne Skene, chairwoman of the children and young people's services committee, presented Lochlan with the scheme's first membership.
She said: "We are delighted to have received funding from the Scottish Government's public library improvement fund to automatically enrol every child as a library member from the registration of their birth.
"Babies love books from just a few months old. They love the visuals and the pictures, so I'm sure Lochlan will have an awful lot of fun."
Jane Sandell, senior librarian, young people's services, at Moray Council, added: "Similar schemes are being rolled out across Scotland, but very few are using the registration services.
"Other authorities are going through nurseries and schools to register children as library users, but we think it's absolutely vital that every child has access to the library.
"By working in partnership with the registrar's office, it means we don't miss anybody out."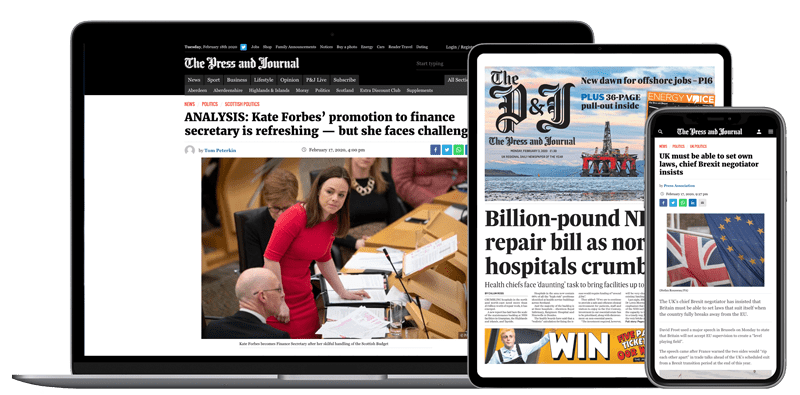 Help support quality local journalism … become a digital subscriber to The Press and Journal
For as little as £5.99 a month you can access all of our content, including Premium articles.
Subscribe