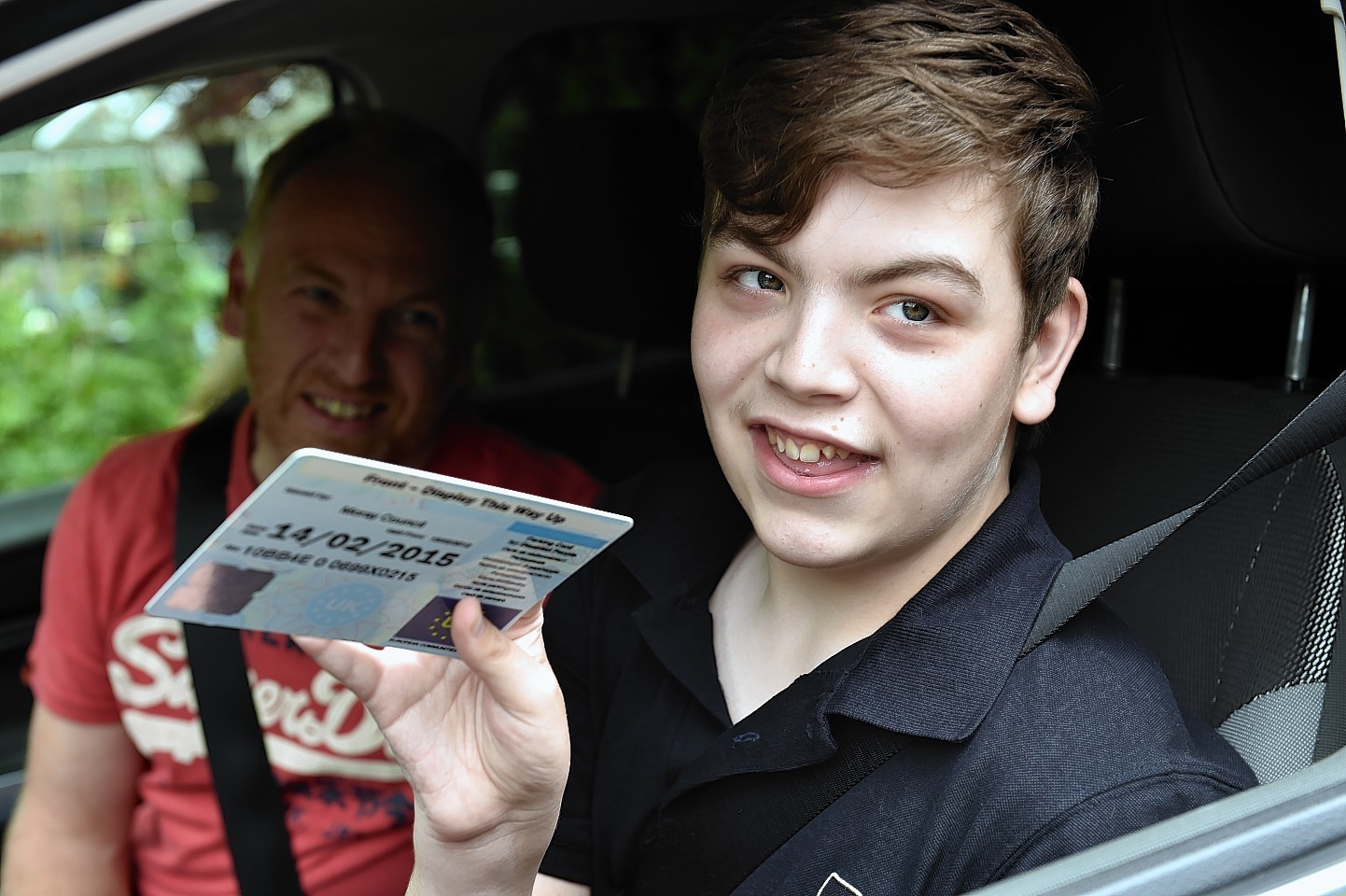 A Moray family fear their autistic son will be left socially "isolated" after a council decision to strip him of his blue badge parking permit.
Gregor Morris – who also has epilepsy – has been told he does not qualify for the concession because he does not have severe mobility problems.
But his father Glyn believes the current system for allocating badges is discriminating against mental disabilities and could even put his son's safety at risk.
Mr Morris started campaigning for universal "friendly access" in 2011 after Gregor – who is now aged 16 – was asked to leave a London theatre for being too noisy.
The incident highlighted to Mr Morris, who stays near Forres, the need to improve understanding of the "secret" disability.
He became an ambassador for the National Autistic Society (NAS) Scotland and now chairs the Moray and Nairn branch.
Moray Council says it has followed Scottish Government guidelines which state that blue badge holders must have severe mobility problems.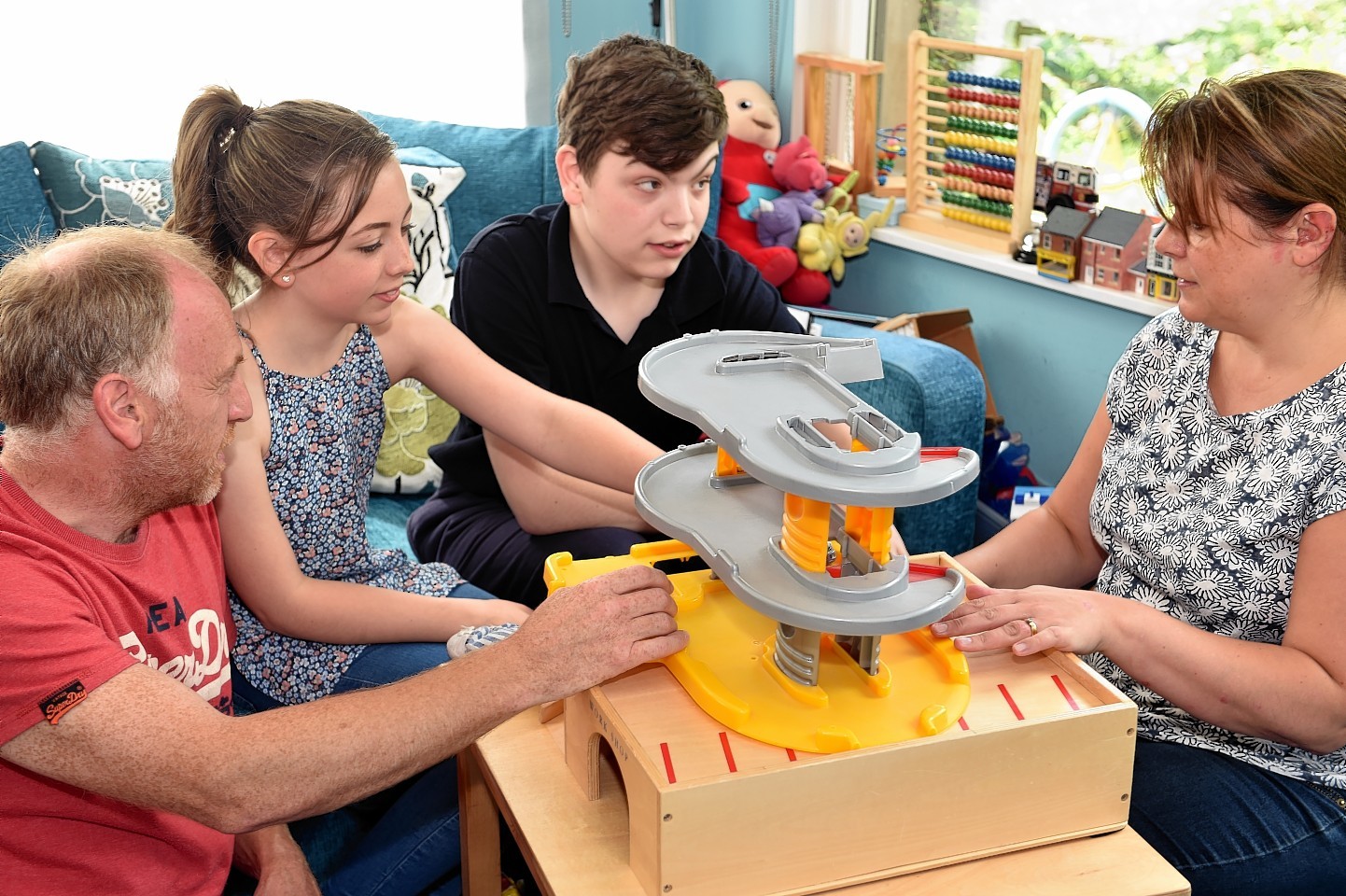 A government spokesman said last night that the scheme focused on helping those most in need, but it could be extended to include people whose traffic awareness was inhibited by "diagnosed mental disorder".
Mr Morris said: "We had our assessment with the council, and we ask for very little, but by taking away Gregor's blue badge, we are being forced into isolation.
"Gregor's various conditions and disabilities don't make his badge a luxury, they make it an absolute necessity.
"To have this simple tick-box A4 sheet of paper doesn't work.
"I can't help but feel it's discriminating against mental disabilities – do you need to lop your leg off before you can qualify for a blue badge?"
Mr Morris said it was crucial for Gregor to have a minimal walking distance from the car to his destination because his focus on getting there meant he had no regard for traffic or people in his path.
Or, if Gregor suffered a "meltdown" – an overwhelming attack of anxiety – a nearby car he is familiar with would provide comfort and allow him to cope.
A council spokesman said: "Eligibility criteria for the blue badge, and the changes to those criteria, are set nationally.
"The desk-based and independent mobility assessments which require to be carried out as a result of these changes are the responsibility of local authorities and are set against the national criteria.
"As these require a functional assessment of the individual's mobility, assessments are carried out by an appropriate professional – in the case of Moray, that is a qualified occupational therapist.
"In cases where the criteria are not met and the applicant is refused a badge there is the opportunity to appeal."
A Transport Scotland spokesman said: "Recent reforms to the scheme mean the criteria focuses on an applicant's mobility, helping support local authorities to ensure blue badges are awarded to those most in need.
"However, Transport Scotland has recently established a working group which is considering whether the blue badge scheme should be extended.
"The group is studying evidence on potentially extending the eligibility criteria for the blue badge scheme to include people, who as a result of a 'diagnosed mental disorder', have little or no awareness of danger from traffic."
The Morris family are appealing the decision and have until August to prove that one of Gregor's other conditions, epilepsy, will cause enough danger in the eyes of a doctor for him to qualify for a badge.
Mr Morris, a piano tuner, hopes to take up the fight for NAS in a full-time capacity in the future and said he was currently working to pressure the Scottish Government into revising the scheme.