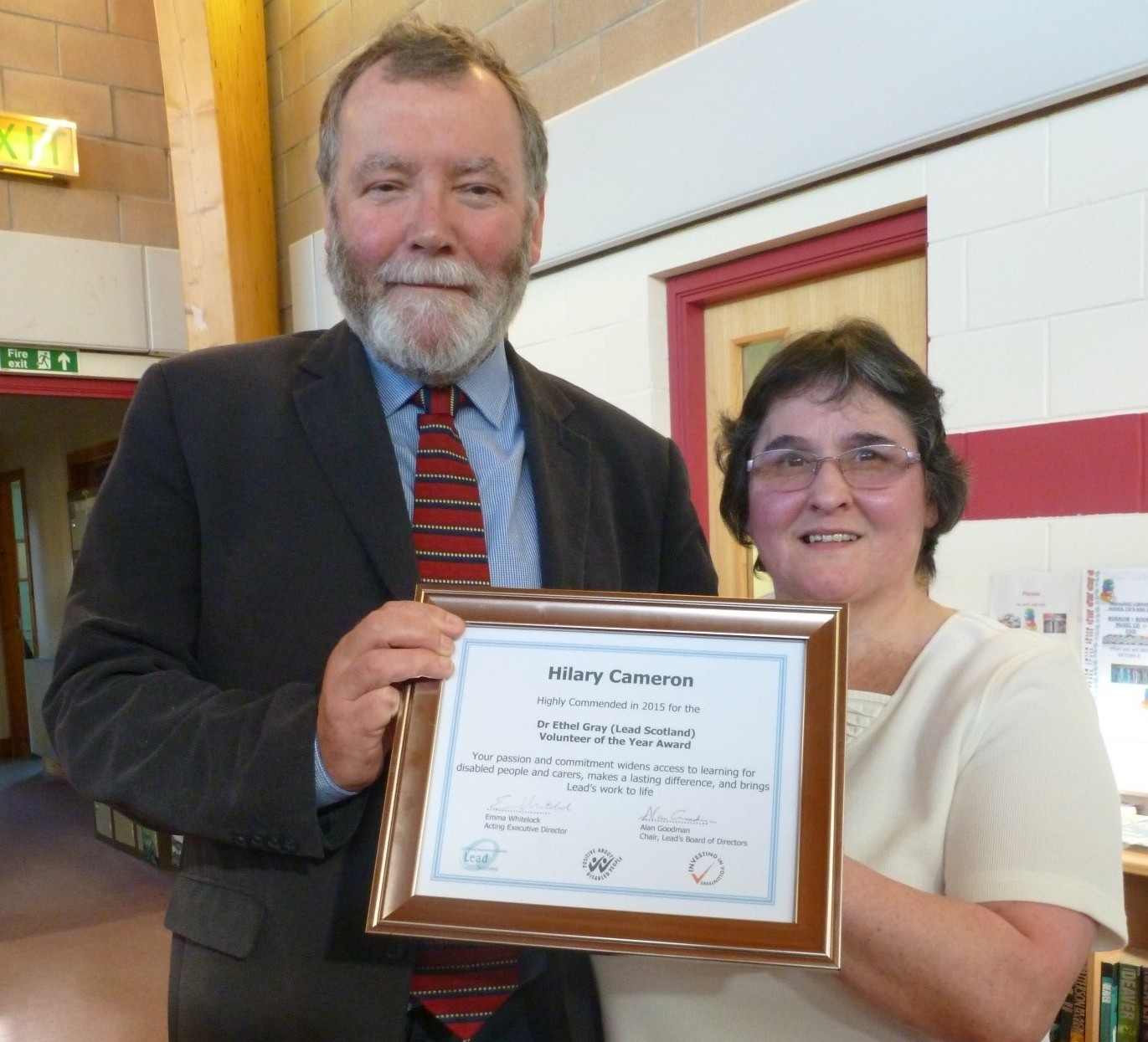 A Speyside volunteer who overcame a serious brain condition to help vulnerable people in her local community has been applauded for her selfless service.
Hilary Cameron, of Dufftown, received a top charity award this week despite being left disabled by a brain haemorrhage in 2001.
The 58-year-old received assistance from Moray's Lead disability charity to help her recover from the trauma, and gradually grew motivated to help out as a volunteer herself.
For the last two years she has helped disabled learners master modern technology, through sharing her expertise in computing.
Her students have become so taken with Mrs Cameron that they nominated her for the prestigious charity award.
And the veteran volunteer recently received the highly commended certificate in the Dr Ethel Gray volunteer of the year awards, which are run by Lead Scotland.
During a ceremony at Moray Resource Centre this week, the group's north region development manager, Norman MacAskill
paid tribute to Ms Cameron's "inspirational" efforts on behalf of the charity.
He said: "Miss Cameron is working with people in a similar position to she was in when she first arrived at Lead.
"Her own personal experience is so valuable in helping others, and it's made a real difference to how well she is able to connect with them.
"I hope that more people will be inspired by her outstanding example."
Ms Cameron used the opportunity to encourage others into offering their services to those in need.
She said: "Anyone who wants to learn new skills should go for it.
"There is nothing to lose, and volunteering keeps the mind active and body healthy."