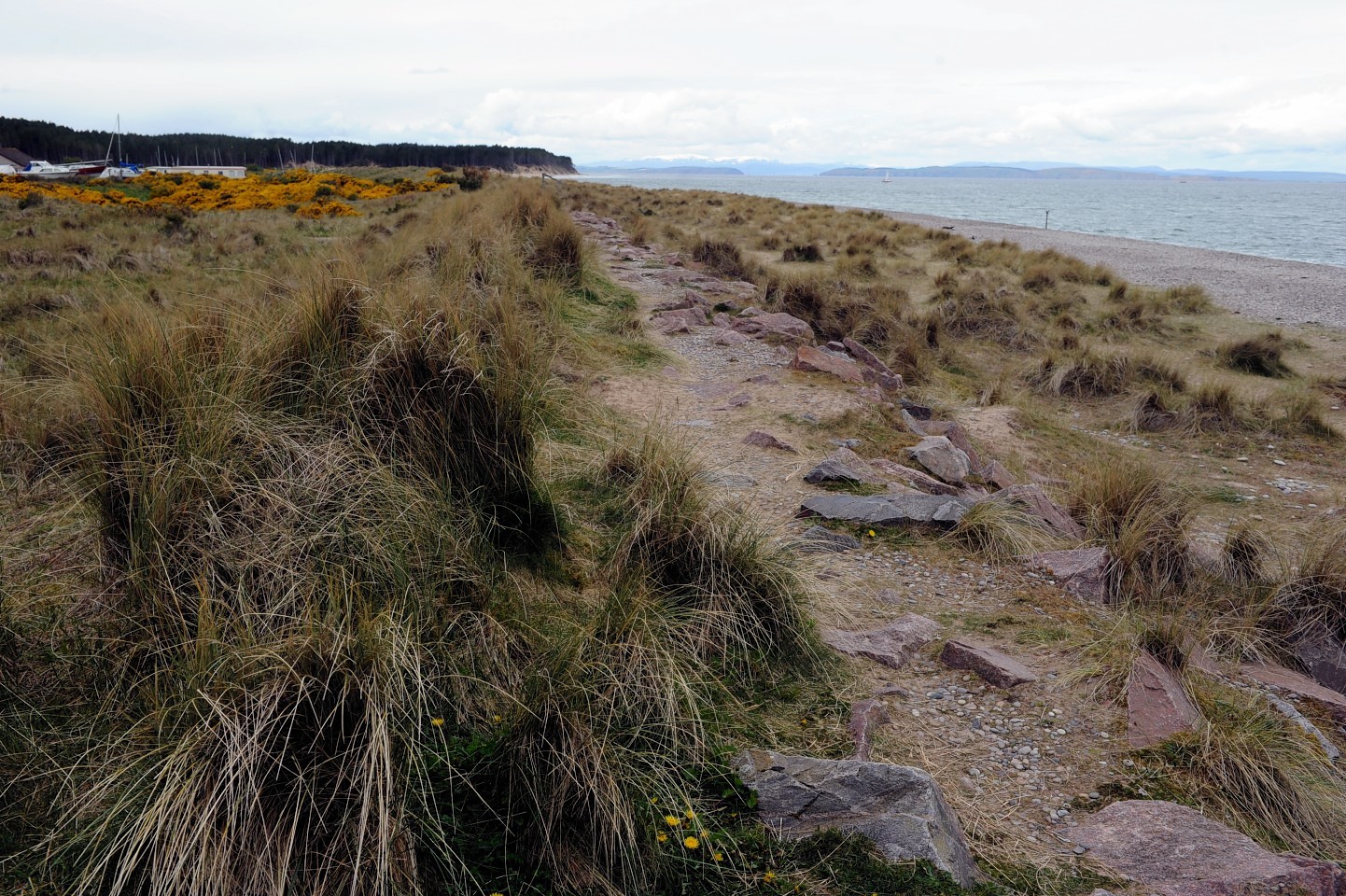 A group of Moray residents have taken their protest against a beach huts plan to Scotland's supreme civil judge.
The Findhorn villagers took Moray Council to the Court of Session in Edinburgh as part of a last-ditch effort to force the local authority to overturn planning permission for 30 colourful shoreline shelters.
Lord Armstrong presided over Wednesday's all-day hearing, and heard the respective arguments from QCs acting on behalf of the council, the Inverness-based developer of the scheme, 1 Architects, and the local opponents.
The case will now be scrutinised in depth, and a decision which will seal the fate of the project is expected some time early next year.
Those fighting the development — which garnered 173 objections — raised £19,000 locally to fund the expensive £25,000 legal costs involved. Fundraising efforts are set to continue over the coming weeks as they take a stance to "save the beach from being spoiled by a commercial development".
Leading campaigner Maureen Hyde said last night: "Our argument was that this development does not bring forth public benefit or have public cause.
"Now, it is in the lap of the lords, and we just have to sit and wait."
The row of huts would extend along a 324ft stretch of dunes.
Developers 1 Architects wanted to begin construction on the first 15 buildings earlier this summer. But, when notified of the appeal, they stalled all work out of "respect" for the court process.
The firm's managing director, Ian Sutherland McCook, has always maintained that the re-introduction of beach huts – which were formally situated on the high point of the ridge 40 years ago where the coastal path now runs – had general support and would "financially benefit Findhorn".
Moray councillors shared his opinion that the huts would add to the visual attraction of the beach when they awarded permission for the project in May
Yesterday, Mr Sutherland McCook said: "We won't comment on how it went because I don't think anyone would comment on how it went, but we have always insisted it is right and proper the legal process is allowed to continue unhindered.
"We have tried to keep a dignified stance and not make any comment on the hearing other than that we respect the process.
"The hearing will now work its way through the decision-making process."
If Lord Armstrong rules in the council's favour, the huts will go ahead as planned.