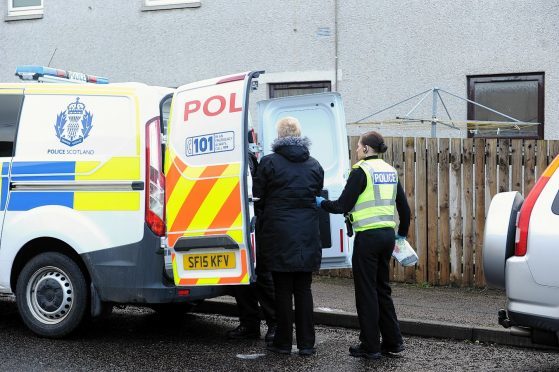 Police arrested a 14-year-old boy during a blitz on drug crime across Moray yesterday.
The teenager and three other suspected offenders were arrested as dozens of officers swooped on homes across Elgin and Buckie.
At one property, nearly £4,000 thought to have been obtained through selling drugs was seized.
Chief Inspector Stewart Mackie said he hoped the raids – which involved more than 30 officers – would "send a message" to drug criminals in the area.
He said: "We want those involved in the supply of drugs to know that it will not be tolerated in Moray.
"We are looking to stamp this out wherever it occurs."
Officers sprang into activity shortly after 9.30am, and swarmed on an upstairs flat in Elgin's Findhorn Court.
They used a battering ram to force their way into the premises and turned it upside down in a hunt for drugs – as cries of protest rang out from inhabitants.
One occupant could be heard complaining that officers were "showing off" by launching such a sizeable operation.
The battering ram – which officers colloquially refer to as "the big red key" – came into play during another raid in Elgin's Anderson Drive.
Officers smashed a door off its hinges before storming into the premises and scouring it for illegal substances.
Constable George Shearer later led black Labrador Sam into the house to sniff out any hidden drugs.
The eight-year-old dog has been trained to trace drugs, cash and firearms – and was straining at the leash as he padded through the damaged doorway.
Shortly before noon, a woman was led from the house in handcuffs and placed in the back of a police van.
Meanwhile, a separate crew sprinted from their vans and into a flat on Elgin's Bezack Street.
Last night, Elgin City South councillor John Divers welcomed the action, and said he had received a number of complaints about drug related goings-on in the New Elgin area.
He said: "It is a real concern for people, and they often choose to raise these issues through me rather than approaching the police directly.
"I'm delighted to see this has now been acted on, and it has to offer residents some assurances that police do take this information seriously."
The raids were performed by members of the north-east division's organised crime investigation team, and local officers.
A 30-year-old man and two women, aged 48 and 53, were arrested throughout the day, as well as the teenager.
Ch Insp Mackie said he hoped the successful campaign would encourage more residents to report suspicious behaviour.
He said: "We gather intelligence from a number of sources, and the general public play an important part in that.
"If people are seeing illicit drug-related activity in their streets then they should contact us and their concerns will be listened to."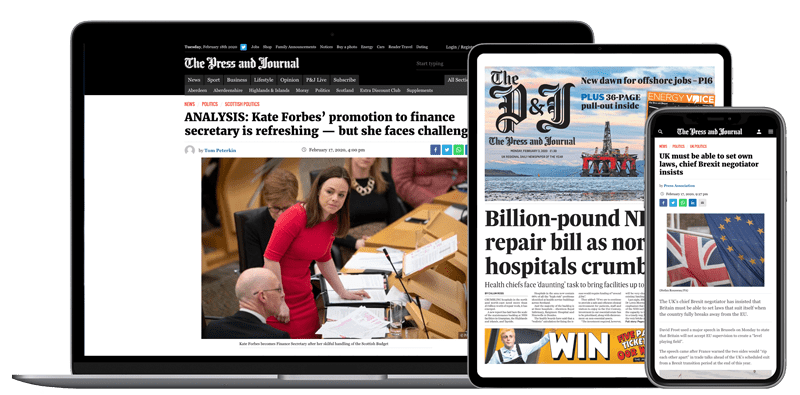 Help support quality local journalism … become a digital subscriber to The Press and Journal
For as little as £5.99 a month you can access all of our content, including Premium articles.
Subscribe