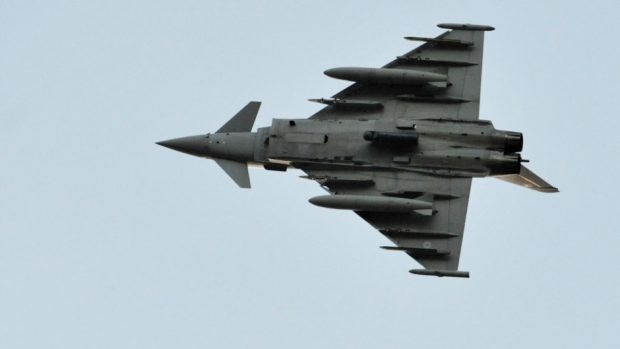 The UK Government has given its clearest hint yet that it plans to station a dozen more Typhoon jets at RAF Lossiemouth – and bring an extra 400 personnel to the base.
Defence Secretary Michael Fallon said he "expects" the Moray airbase to play host to another squadron of the fighter aircraft.
The Press and Journal understands that the decision is likely to be confirmed within weeks.
The Ministry of Defence (MoD) has already earmarked Lossiemouth as its "preferred location" for one of two new fleets of fighters it aims to create over the next few years.
Speaking before his speech to the Scottish Conservative conference in Edinburgh, Mr Fallon said: "Lossiemouth is where the maritime patrol aircraft are going to go and I expect one of the two new Typhoon squadrons to be based there."
He later told conference: "We will be creating two additional frontline RAF typhoon squadrons, and I am pleased to confirm today our preferred option is to base one of those new squadrons at RAF Lossiemouth."
Referring to Labour, he said that when the party was last in government the Nimrod aircraft programme had been "11 years late, £800million over-budget and had failed to deliver the RAF a single aircraft".
He added: "Now we are investing in proven aircraft that will be based in Lossiemouth and will be bringing an extra 400 RAF personnel to Lossiemouth."
A source told the Press and Journal Lossiemouth was likely to be confirmed as the location for the Typhoons in the coming weeks.
The two new Typhoon squadrons were announced as part of the 2015 Strategic Defence Spending Review.
The announcement was made after Moray SNP MP Angus Robertson said Lossiemouth had fought "tooth and nail" to retain a strong military presence.
#Mr Fallon insisted that with the Conservatives in power at Westminster "Scotland's role in defence is bright".