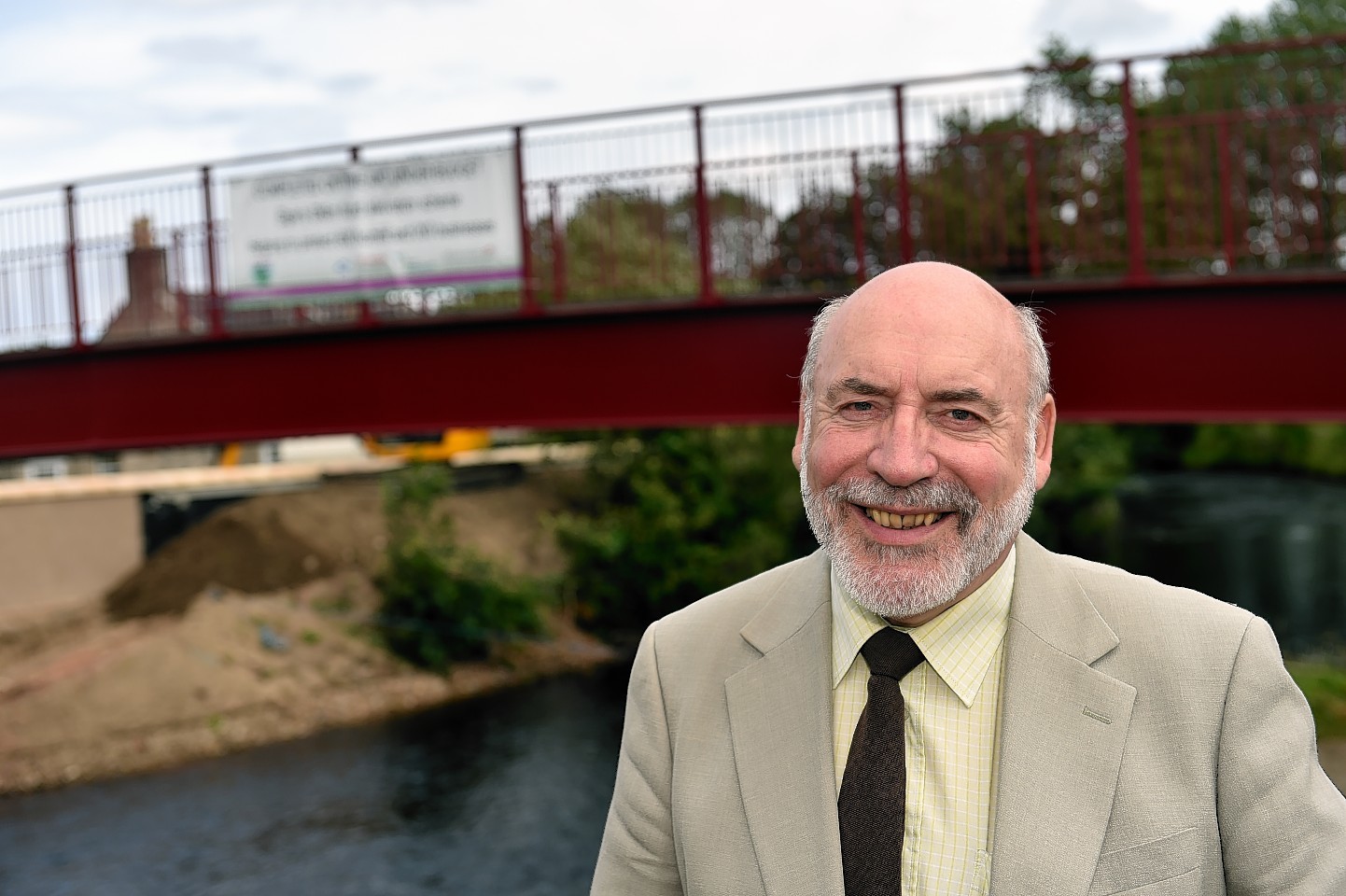 Moray Council's leader has faced down calls for his resignation and vowed to stay in his job until at least next year.
Defiant Stewart Cree said he and other members of the local authority's ruling administration would not bow to SNP attempts to "undermine" them.
A question mark had been hanging over the Keith and Cullen councillor's future after a road project he championed was sensationally scrapped.
Nationalist members of the local authority claimed last night that his position remained precarious following the decision to put the brakes on the £11.8million Western Link route scheme in Elgin.
But Councillor Cree insisted he was in no mood to relinquish control of the council.
He said yesterday: "Despite the disappointment of the link road decision, the administration group has no desire to stand down.
"We were elected to serve and we are committed to seeing that duty through.
"I have every confidence that our members will continue to use their talents and experience to improve Moray, despite continued attempts on the part of the opposition to undermine our efforts."
Mr Cree also pledged to do all he could to ensure the authority was in "sound financial shape" before next year's council elections.
SNP councillors – who had previously described the local authority's leadership as being "on a shoogly peg" – said Mr Cree's decision to remain at the helm betrayed a reluctance to take responsibility for his failures.
Group leader Gary Coull said: "Despite being soundly defeated in last week's vote, the council leader continues to cast blame around and refuses to take the degree of responsibility and leadership that is rightly expected of him.
"Mr Cree's peg appears to be more shoogly than ever at this time."
The authority has been told that it needs to reduce its spending by £14million before the 2017-2018 budget to remain solvent.
Despite the warning, administration leaders argued that the £11.8million Western Link Road belonged in the council's capital spending plan.
They said the planned infrastructure upgrade, which included a new crossing over Elgin's railway line between Edgar Road and Wittet Drive, was key to the town's development.
But two administration members – Heldon and Laich councillor Chris Tuke and Elgin City South representative James Allan – sided with the SNP group and Conservative Douglas Ross in opposing the scheme.
Members voted 13-11 to scrap the project, which had already cost the local authority £3.65million and was expected to cost a further £8.2million over the next 10 years.
Administration leaders had long argued the case for the relief route, and the defeat in the vote was a major blow for them.
Speculation mounted that after championing the unpopular road, Mr Cree would feel he could no longer run the authority.
But he said he remained determined to steer the council through troubled financial waters.
Mr Coull said his group would be open to working with the administration to help settle the council's budgetary problems.
He added: "If Mr Cree is not prepared to work with opposition groups effectively, then I suspect he will continue to suffer fractures and disgruntlement within his own administration."
Fochabers Lhanbryde councillor Douglas Ross spearheaded last week's move to axe the Western Link Road.
He suggested that Mr Cree and his colleagues had lost faith in a scheme they had previously backed vociferously.
Mr Ross said: "Perhaps this shows that the administration were less sold on the Western Link Road than they led us to believe.
"Maybe they have realised that the project was a massive waste of money in the wrong location, as they clearly didn't want to put their jobs on the line over it."