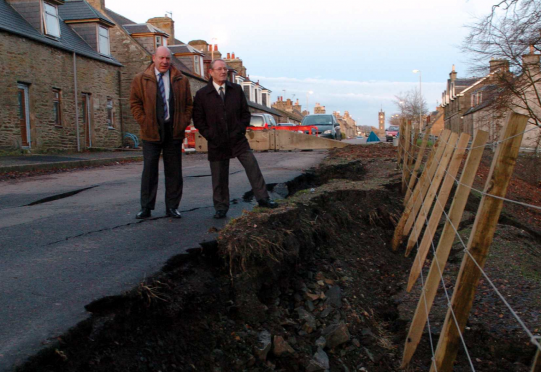 Work on flood defences for a Moray village will start next week.
Engineers are due to arrive at Newmill near Keith on Monday to create a network of ditches in fields to channel water away from homes.
A slope has been directing rainwater towards the village – putting houses at risk of flooding.
The £1.85million defences scheme is the latest phase of work to try to protect residents, who were badly affected by flooding in 2009.
SNP Keith and Cullen councillor Gary Coull said: "It means everyone will be able to sleep a bit easier when it's raining now. Two floods happened in very close succession the same year.
"It really shocked everyone, it was devastating.
"Some homes that were flooded had the same thing happen to them again just after they moved back in.
"Even those that weren't flooded have had it hanging over their heads ever since."
Flood walls and a replacement bridge at Low Road are also part of the work which will be done by contractor Balfour Beatty.
The first phase of the works was completed in 2012.
The second part of the project is due to take seven months to complete and is designed to protect Newmill for up to a one-in-200-year flood.
Councillor Coull said: "If you are going to do something then you might as well do it properly. A huge amount of work has been done by council officers on the plans.
"The community has also played a big part. This will now mean that the area to the west of Hill Street will be protected as well as the east of the village.
"Flooding is devastating, regardless of how many people are affected. Anything we can do to stop it from happening again has to be welcomed."