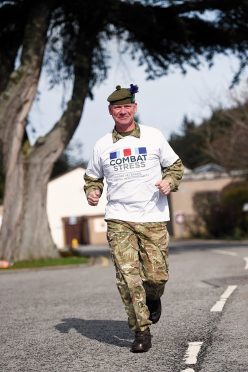 A Moray veteran describes himself as "one of the lucky ones", as he has managed to begin a new life after leaving the Army.
Douglas Hamilton, 49, served with the forces for 24 years before leaving last year and landing a security job at the Baxters factory at Fochabers.
But he knows all too well the struggles that his comrades can endure when they leave the military.
Three years ago, his friend took his own life after struggling with post traumatic stress disorder (PTSD).
Mr Hamilton said: "I was really shocked by his death, at such a young age as well.
"You never expect something like that, but you never can tell what is going through people's heads."
He explained the struggles that made it hard for his peers to acclimatise to life outwith the services.
He said: "Some soldiers have joined the Army at 16, and it can be the only life they know.
"Being in the military, we are used to having high standards and a strict sense of routine.
"When guys leave the armed forces, there aren't those same mechanisms in place and that routine is missing.
"It's not the same on Civvy Street, there isn't that same investment in your personal pride and integrity, and it can be a huge adjustment."
During his time in service, Mr Hamilton saw conflict in Bosnia and Northern Ireland and also served in Singapore, Hong Kong, Kenya, Canada and the US.
He underwent his own battle with PTSD after a gruelling stint in Ulster in 1988.
Mr Hamilton added: "But I'm lucky, I adapted quite easily after leaving the Army."
He says that joining the 7 Scots Army Reserve detachment in Elgin has helped his smooth transition from forces to civilian life.
The determined fun-runner raised thousands of pounds for military charities over recent years by taking part in marathons.
He most recently collected more than £2,000 for the Combat Stress organisation by completing the London Marathon.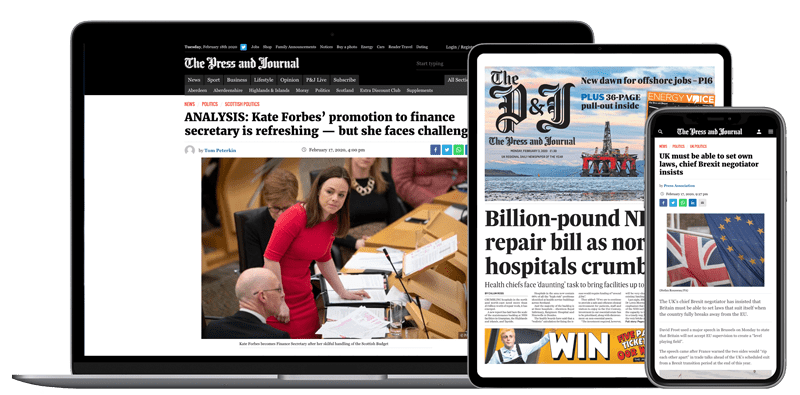 Help support quality local journalism … become a digital subscriber to The Press and Journal
For as little as £5.99 a month you can access all of our content, including Premium articles.
Subscribe