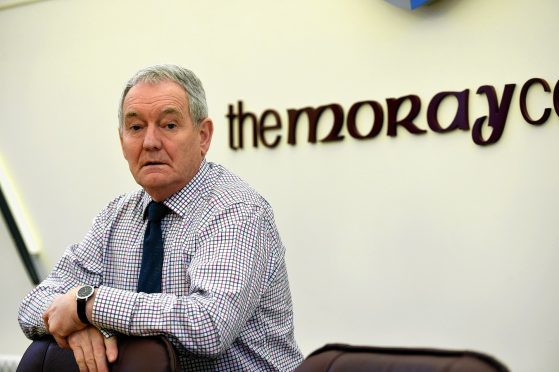 A Moray Council survey engineered to determine residents' attitudes to forthcoming budget cuts could fail because it is "too vague".
The authority has launched the questionnaire as a means of gauging opinion before next year's budget – which leading administration members concede will likely feature some unpopular service reductions.
The cash-strapped council faces a £14million budget shortfall that must be met by March 2018.
Local authority executives tabled a series of suggested cuts earlier this summer, which placed school crossing patrollers, swimming pools, a community bus service and libraries on the chopping block.
Councillors agreed to consult the public on what services they most value, before they make any decisions on how to achieve the mammoth saving required.
However, Elgin Community Council has raised concerns that the questions posed are too broad to garner any coherent response.
The consultation document features six questions, and begins by asking respondents to list the "three most important priorities" to their family.
It also asks what three things Moray Council should be doing differently to improve life for the region's residents.
Community council chairman Alistair Kennedy said: "We should welcome any opportunity to influence the services we receive, but I find that it's difficult to give a definitive answer to these questions.
"They are just too broad, a lot of people might not know some of the services the council offers.
"I worry people won't respond to it in the way they would if the questions were more direct."
Mr Kennedy also urged the council to publish the feedback it receives from the consultation.
But Moray Council convener, Allan Wright, last night defended the questionnaire.
Mr Wright said: "If we start going out on a consultation with the appearance of having a clear direction set out, then people will think that the council's mind is made up on how to proceed.
"But I promise residents that we have not reached any conclusions, and we will not until later in the year.
"The survey is intended to be open, we don't want to put people off contributing."
Mr Wright added: "The only thing we know for sure is that we need to make big savings in 2017-18."