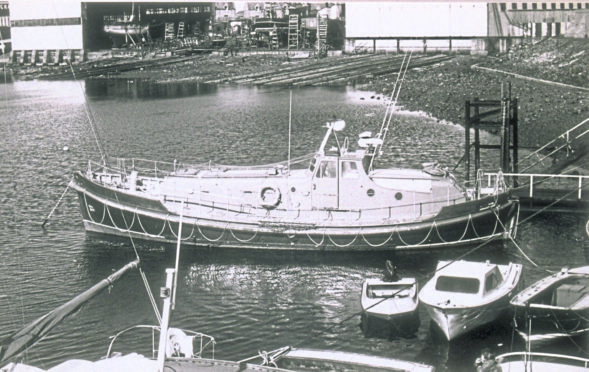 A legendary Buckie lifeboat will be returning to its old home for a short visit next weekend.
The vessel, named Laura Moncur, served the town's port for over 20 years between 1961 and 1984.
Currently on a coastline tour of the UK, the 47' former Watson class lifeboat will be escorted into Buckie harbour by the William Blannin, the port's current lifeboat.
The Laura Moncur has been fully restored by new owner Mark Waltham, who discovered her rotting away in an English dockyard.
Buckie RNLI lifeboat coxswain Alan Robertson said: "It's going to be very emotional experience to see the Laura Moncur again after so many years.
"She was a great servant to Buckie and well-known across the north-east and beyond.
"The difference in technology between the Laura Moncur and the William Blannin is quite surprising – for example, the Laura Moncur could only manage a top speed of nine knots whereas the William Blannin can do 25 knots."
On Friday July 20, the Laura Moncur will combine with her fellow lifeboat to form the centre piece of a RNLI station open day on the Saturday, with doors open between 10.30am and 5pm.
Mr Robertson said he had been thrilled to be contacted about bringing the old heroic boat back to her former home.
He said: "For many years the Laura Moncur sat rotting out of the water at a harbour near Great Yarmouth when she was spotted by Mark, who was looking for a boat to restore.
"He's brought her back to her former glory after investing a lot of time, money and energy in her and after he finished the restoration he got in touch with us.
"It's sad to think of a vessel like the Laura Moncur, which helped so many people, just lying there out of the water falling to pieces.
"It will be great to see her in all her finery again after such a long time."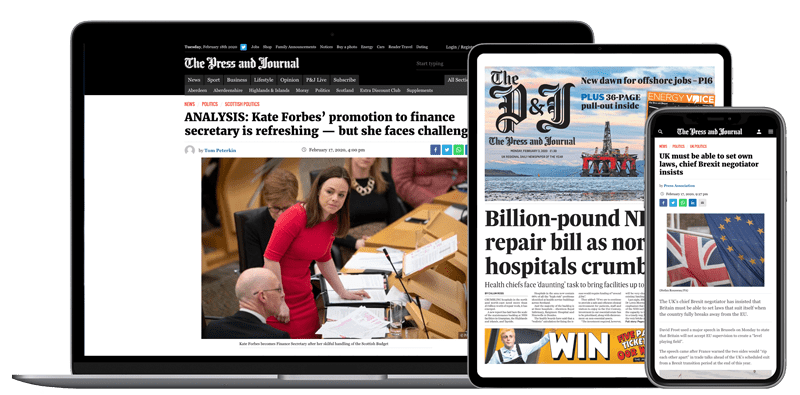 Help support quality local journalism … become a digital subscriber to The Press and Journal
For as little as £5.99 a month you can access all of our content, including Premium articles.
Subscribe