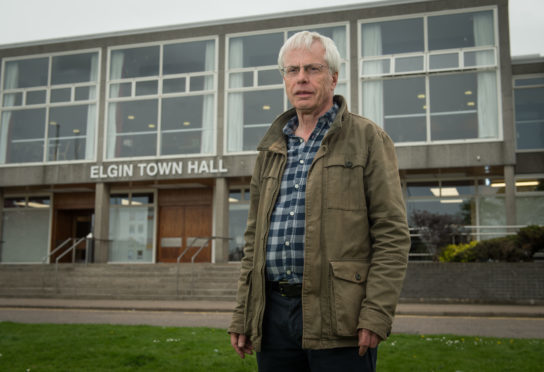 A fundraising campaign has been launched to raise money to help keep one of Moray's beleaguered town halls open and active.
Elgin Town Hall was one of three sites given a temporary reprieve by Moray Council, which offered to run it for an additional month to enable a community group to get ownership sorted out.
Now the Elgin Town Hall for the Community working group are looking to earn some funds to help them with the day-to-day running of the site.
Chairman of the group, Mike Devenney, said a Crowdfunder page had been created to tide the group over during what are traditionally quiet summer months for the hall.
"We started on the basis that we needed some cash in the bank for personal use," he said.
"The council have given us £40,500 funding, which will be available to us for six months, and while that will help us for a bit, we need to become more sustainable.
"The quiet months start in July so we will need money to help tide us over."
Moray Council opted to close seven town halls and community centres across the region at the end of June as part of its budget-setting process in order to save £248,000 over the next two years.
Fortunately for locals, short-term leases were confirmed for four of the buildings which will now become community-owned, while the other three will be run by the council for another month.
As part of the crowdfunding campaign, supporters are being offered rewards depending on how much they pledge.
A £10 pledge will secure a supporter credit on the website, while £300 will ear backers a personal acoustic set from a local band.
Mr Devenney is looking to raise £2,500 and says that under their group's ownership they want to make the hall a more accessible place to hire.
"People have always been critical of the council for being hard to get in touch with regarding hiring the hall so we want to be more upfront," he said.
"We want to maximise the hire by attracting more people to events.
"I hope our ownership of the hall transforms the hall's reputation and will attract events back to the town."