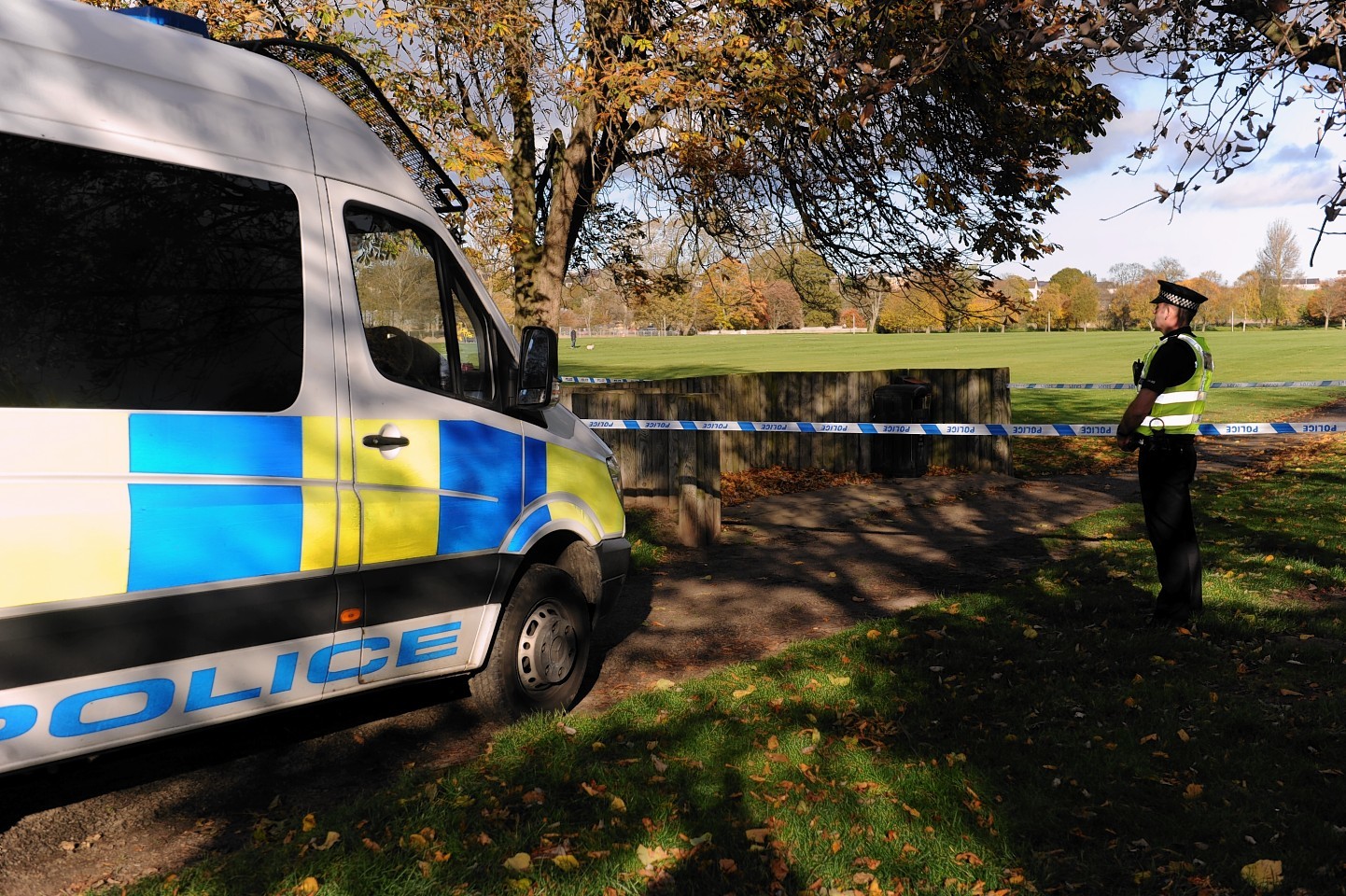 Police have cordoned off part of a busy Moray park after reports that a woman was sexually assaulted last night.
Officers, including detectives and a police photographer, have spent the morning examining a small area of Cooper Park in Elgin.
The section under scrutiny is between the library and bowling green.
A police spokeswoman said that inquiries are ongoing.
She added: "Police Scotland is investigating the sexual assault of a woman, which happened in Cooper Park, Elgin on Friday evening between 10pm and 11.45pm.
"Anyone in the area at the time and saw anything suspicious is asked to contact police on 101 or Crimestoppers on 0800 111555."
She refused to say whether the woman was injured.