 Members of the Banff and Buchan Area Committee will today consider plans for infrastructure to support one of the world's biggest offshore windfarms.
Edinburgh based energy firm Moray Offshore Renewables Ltd has already been granted permission to build 186 turbines at three sites in the Moray Firth, dubbed Telford, Stevenson and MacColl.
Last month Fraserburgh harbour chiefs struck a deal with the firm which could land 300 new jobs for the north-east port with the town named as a potential site for servicing the turbines.
Now councillors must consider an extensive package of infrastructure upgrades which would allow the wind farms to been connected to the national grid.
The Onshore Transmission Infrastructure package includes the building of landing works at Inverboyndie Bay near Banff, a 20mile stretch of cabling and two new substations near the village of New Deer.
The cables for the offshore project were initially set to make landfall in Fraserburgh and connect to Peterhead Power Plant but since the initial application was made the connection point has been moved out to the New Deer area.
The proposed substations, which could reach up to 40 feet in height, face local opposition.
New Deer resident Michael Mowatt made a formal objection. He wrote: "I can only imagine the noise that the construction and running of not one but two substations will bring to this area.
"I have grave concerns on the effects to local animals and residents.
"The privacy we have had here for the last six years will be thoroughly and completely destroyed should this planning application go ahead."
Moral Offshore Renewables claim the turbines, which will be more than 13 miles from the coast, would be able to produce 1,116 megawatts of electricity.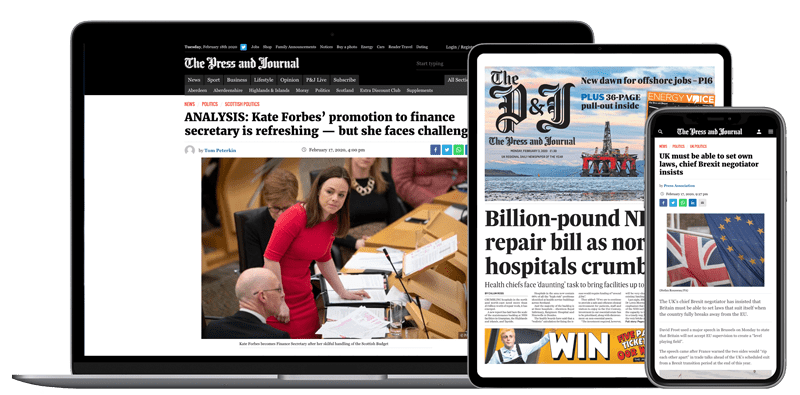 Help support quality local journalism … become a digital subscriber to The Press and Journal
For as little as £5.99 a month you can access all of our content, including Premium articles.
Subscribe