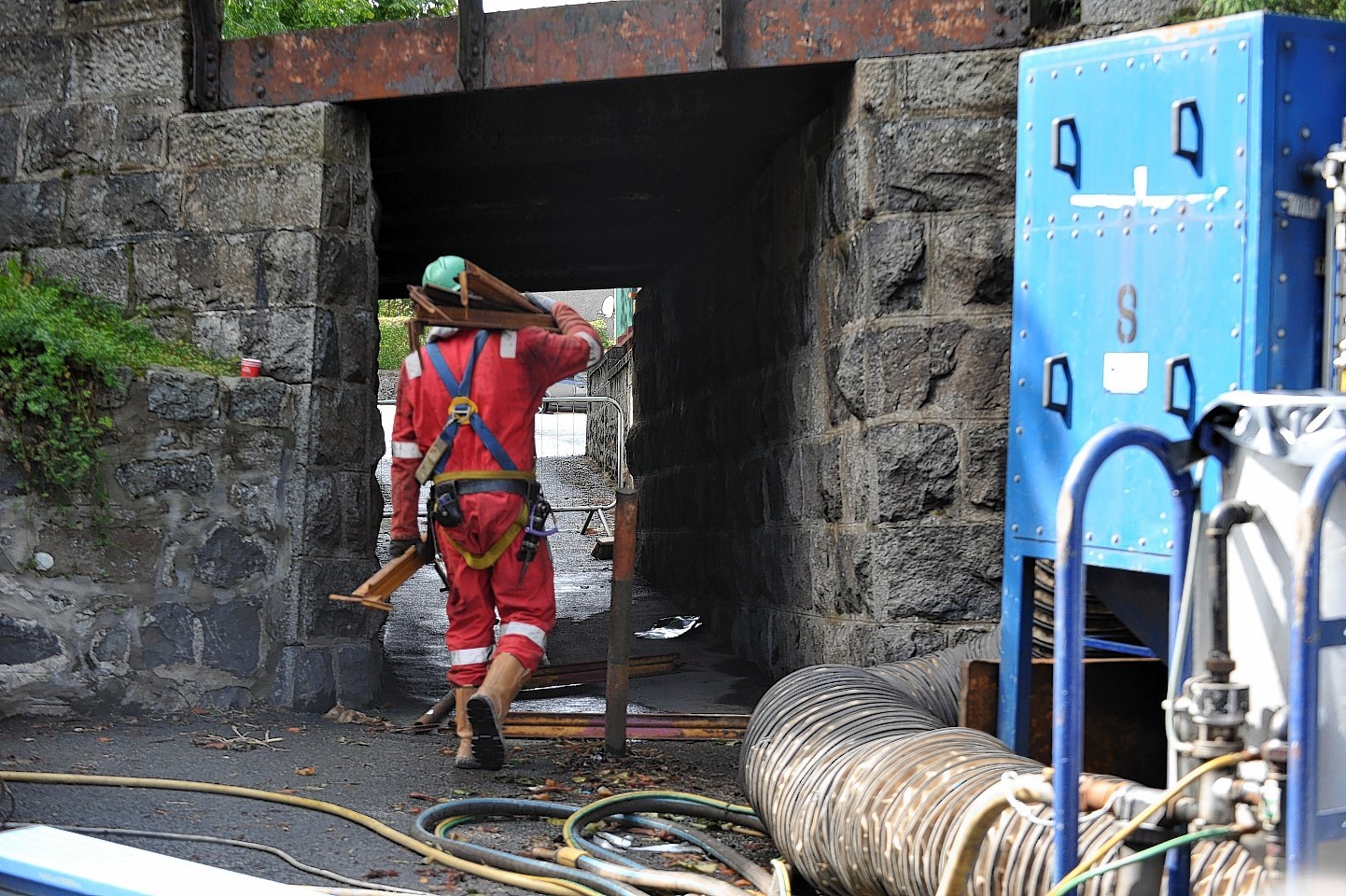 A historic north-east village bridge which was branded a health risk has been sealed off for vital repairs.
The underpass near the old Maud railway station, in the heart of rural Buchan, is being given a £25,000 upgrade after "significant" traces of potentially toxic lead was found in its flaking paintwork.
The pathway under the crossing has now been closed for up to three weeks while refurbishment work, involving re-coating the inner metal structure takes place.
The work is being carried out by Fife-based In-Specc, and is aimed at prolonging the life of the bridge and improving its appearance.
In a report to councillors, infrastructure services director Stephen Archer said the current protective coating system at the bridge had failed. He said an analysis showed "significant lead content in the existing paint flakes".
"As the underpass is frequently used by members of the public it would be desirable to remove this hazard," he said. "It is considered that the risk to members of the public at the moment is very low.
"During the works, the public will be excluded from this area."
The footbridge links Maud's Station Road and Deer Road East and crosses the old railway line, better known now as the Formartine and Buchan Way.
The railway station opened at Maud in the 1860s and passenger trains ran across Buchan for about a century before they were axed as part of the notorious Beeching cutbacks. The last goods train to and from Fraserburgh ran until 1979.
Aberdeenshire Council opened Maud Railway Museum at the site of the old station 15 years ago.
Recently, a campaign has been launched by local councillors to have the old line re-opened.