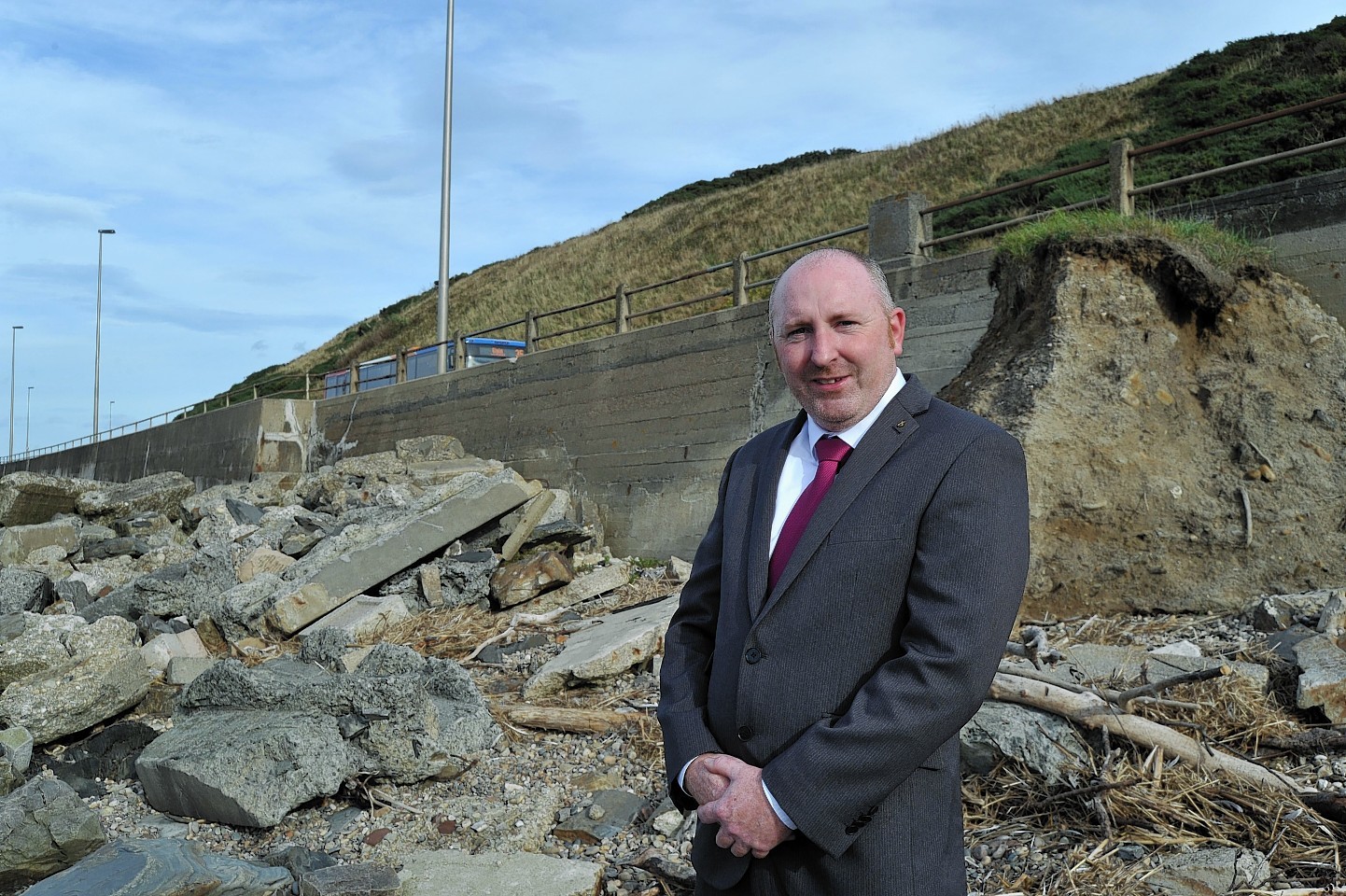 A plan to safeguard the future of a popular viewpoint and walking path in a north-east town has been unveiled.
Aberdeenshire Council wants to protect the walkway with rock armouring after last winter's severe weather caused havoc.
Storms had eroded a section of the coastline at Macduff so badly that land, near the bridge to Banff, had to be closed off. It had previously been used as a public space for walking and for viewing boats and marine life.
There had been fears that another storm could affect the road itself – the A98 Fraserburgh to Fochabers.
Last night, Troup councillor Hamish Partridge revealed the local authority's plans to bring the land back into use. He said that the council's flood management and coastal infrastructure team had completed a survey and outlined the design for rock armouring to prevent further erosion.
The council will now meet with landowners to determine how much of the land that is left they want to retain to allow for the formation of the armour.
Mr Partridge added: "Hopefully, the private landowners will agree to these works and this can be a step in the right direction to protect the A98, but also be a starting point on getting an important piece of ground back for the locals and visitors to the area.
"Once the land issue is clarified, it shouldn't take too long to develop the design and go to the tender stage. I would certainly hope to see this vital first stage of protection works in place before winter to save any further damage and save the A98 from further risk of damage."
The local community council secretary, Ian Williams, was also hopeful works would begin before Christmas. He said: "We've been working with the councillors, landowners and Aberdeenshire Council to achieve this. It's a very popular spot for local people and visitors."
Philip McKay, the council's chief of roads, confirmed that the service was aware of coastal erosion to the land, and that any further damage could have an impact on the structural support of the public road.
"In consultation with the landowners, we are developing a solution using rock armour which will provide a barrier and protection to the public road," he said.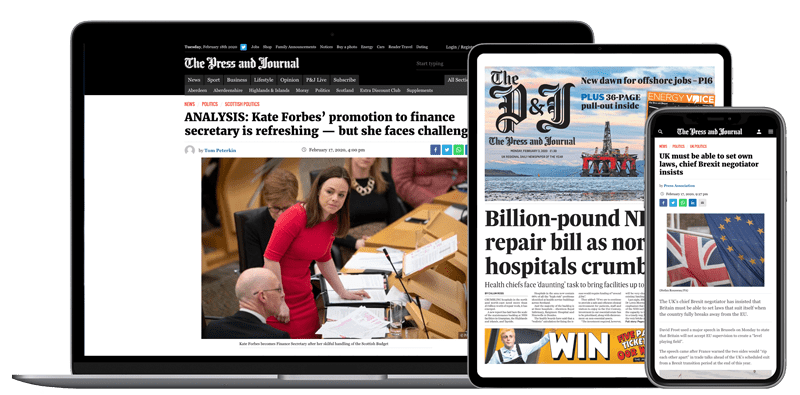 Help support quality local journalism … become a digital subscriber to The Press and Journal
For as little as £5.99 a month you can access all of our content, including Premium articles.
Subscribe