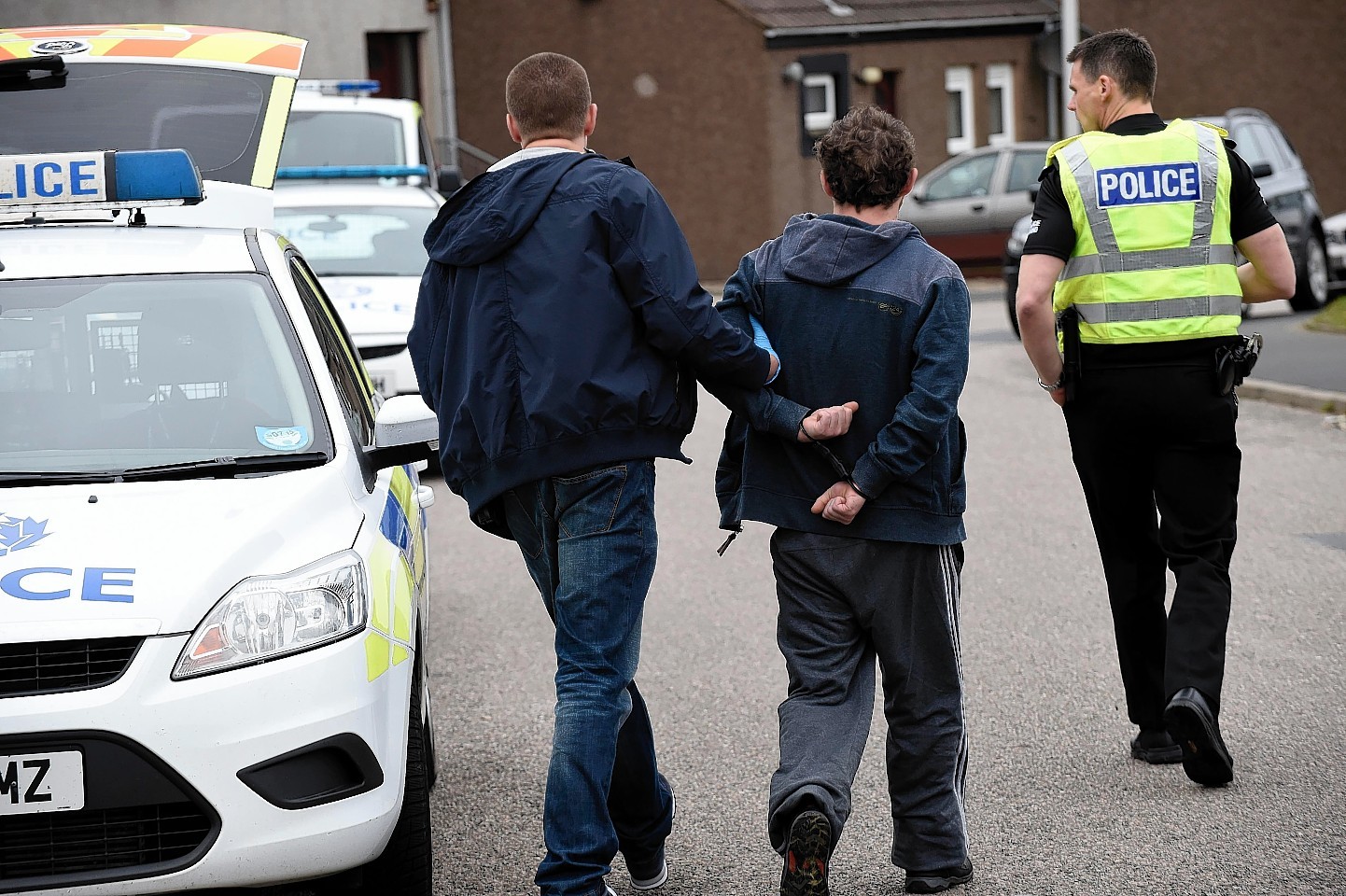 Heroin, cocaine and cannabis were seized as police carried out a series of swoops on drug dealers in two north-east ports.
Forty officers were involved in the operations in neighbouring Fraserburgh and Peterhead which ended with four people being arrested and the recovery of Class A, B and C substances worth a four-figure sum.
A huge machete was also discovered during a search of one of the properties targeted in the crackdown on street-level dealing.
Last night, police hailed the operation a success – and vowed to keep the pressure on those involved in the illegal drugs trade.
Officers gathered at a secret location near Fraserburgh before three teams armed with battering rams and using specially-trained sniffer dogs carried out raids at properties in the town's Scalloway Park and North Braeheads areas.
Two of the houses targeted were within sight of each other in Scalloway Park.
A machete and quantities of class A, B and C drugs were seized and two men were arrested and appeared from custody at Peterhead Sheriff Court yesterday.
Gary Rennie, 27, was charged with being involved in the supply of diazepam and possessing diamorphine, cocaine, cannabis and cannabis resin.
Shaun Kilcourse, 28, of no fixed address, was charged with obstructing police officers from entering the property.
Both men denied the charges – and Kilcourse was told he had 48 hours to leave Scotland and would not be allowed to return unless it was for court business or to seek advice from a solicitor about his case.
He will remain in Liverpool until his next court appearance on July 16.
Two more people are due to appear in court as a result of the raids and four others were reported to the procurator fiscal for allegedly possessing controlled drugs.
Detective inspector Stewart Mackie, who led the raids, said the operation was aimed at tackling street-level dealing.
He said: "It's the result of consultations with communities – one of their main concerns was drug dealing and the effect it has on the people staying here.
"Some of those people are local people, but some are from other parts of the UK.
"This was to send a message to them that we won't tolerate drug dealing activity in this area and we will do all we can with all the resources of Police Scotland to target it.
"There are individuals up in this area who are actively involved in the supply of controlled drugs, but often they are sourcing their supply from elsewhere.
"Unfortunately, drug dealers target people and prey on their vulnerabilities and that affects people from all walks of life.
"Part of this operation will also provide support to drug users and their families to try to get them off controlled drugs, and we have partner agency staff working in the cell block to offer them support.
"Another part of this is disruption – making it a hostile environment for drug dealers to operate.
"Drug supply and drug dealing has a significant impact on a community and puts a lot of burden on the police and other partner agencies, and causes a lot of challenges, particularly for people who have to live with this on their doorstep.
"It can't be a pleasant thing when people are coming all hours of the day and night to buy drugs from various addresses.
"Some of the people will be reported to the fiscal and some will simply appear in court from custody."
Stewart Drummond, the local community policing inspector in Fraserburgh, added: "These recoveries of drugs and the reporting to the procurator fiscal of those involved has been as a direct result of information supplied by the public.
"We have police on the streets 24 hours a day, seven days a week targeting those involved in drug misuse and they should be aware that we will always be there to detect their offending and disrupt their criminal activities.
"This operation shows just how successful that can be."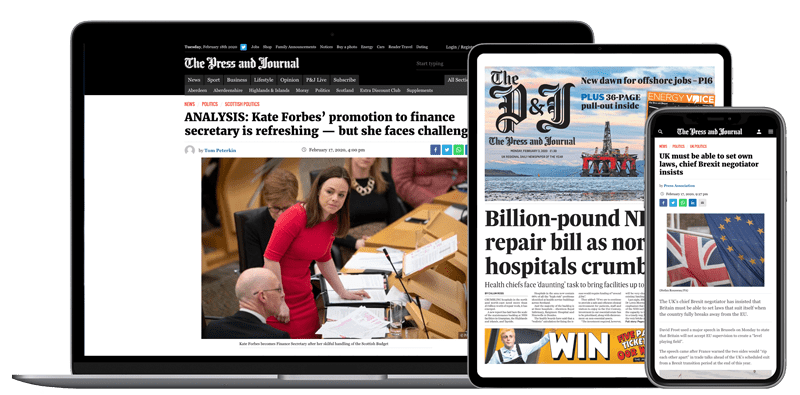 Help support quality local journalism … become a digital subscriber to The Press and Journal
For as little as £5.99 a month you can access all of our content, including Premium articles.
Subscribe