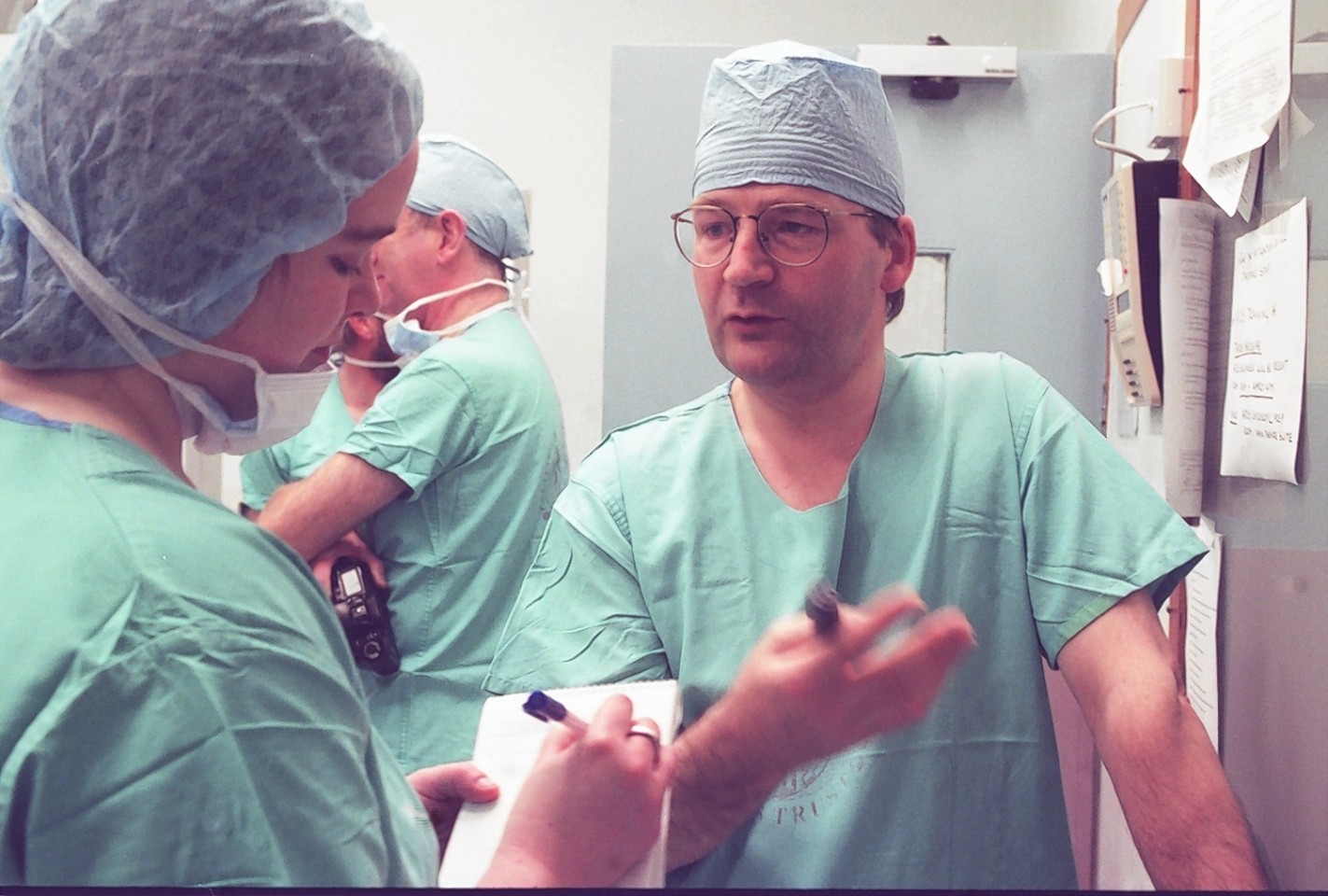 The Queen's personal surgeon has been suspended from his duties at the north-east's flagship hospital following an investigation into his conduct.
It has been claimed that NHS Grampian bosses have taken "revenge" on Professor Zygmunt Krukowski for raising serious concerns about the way Aberdeen Royal Infirmary was functioning.
Described as a "master surgeon" with interests in the fields of endocrine and laparoscopic GI procedures, he is responsible for the team that care for members of the Royal Family when they are admitted for treatment while staying at Balmoral Castle.
A source claimed health board bosses had put Prof Krukowski, who has been involved in undergraduate teaching in Aberdeen and postgraduate surgery teaching in Germany, France, Oman and India in recent years, "through hell" for many months but he decided not to retire so he could fight the charges against him.
It is understood that a second surgeon, Wendy Craig, who works in the same endocrine surgery department as the 67-year-old, had also been suspended for raising concerns following dignity at work reviews.
A source claimed the pair were seen as troublemakers by bosses and they had been left "devastated and angry" by the decision to suspend them.
They said the time had come for a judge-led inquiry into how the management of NHS Grampian.
The health board hit the headlines for all the wrong reasons last year and three separate inquiries were launched into ARI and Woodend Hospital.
The situation, which was discussed at the top of the Scottish Government and in parliament, led to the departure of board chairman Bill Howatson and chief executive Richard Carey.
A review by the Royal College of Surgeons of England, commissioned by the former medical director, Roelf Dijkhuizen, who retired last October, found "very serious allegations" about the "behaviour, competence and probity" of medical staff in general surgery at ARI and called for fundamental reforms to the department.
A second review by Healthcare Improvement Scotland (HIS), which was ordered by the government, also lamented the conduct in general surgery and its impact on patient care.
HIS also highlighted the "failure" of management to resolve wider personnel issues in other departments, including casualty and gynaecology, and the low morale of staff as a result.
It emerged that a number of surgeons and consultants at (ARI) were to be investigated after claims of "unprofessional, offensive and unacceptable behaviour" were exposed in two reports.
Malcolm Wright, the interim chief executive of NHS Grampian, vowed to take a tough line on those clinicians whose conduct is found to have fallen below standards.
Reflecting on the fate of the two surgeons, the source said: "They are devastated and angry and feel they have been denied the opportunity at every stage to raise their own dignity at work concerns.
"They have been professionally destroyed – this is absolutely revenge for raising concerns.
"There has to be a judge led inquiry into the conduct and governance of NHS Grampian – nothing else would get to the heart of it.
"There has been a patten of very bad behaviour by senior managers and a misuse of human resources and dignity at work mechanisms which are targeted at anyone who challenges them.
"There has been a toxic and rotten process that has been used asymmetrically and at the latest dignity and work review, (managers) have refused to hear witnesses who would have support the case."
It is understood that Professor Krukowski is being investigated by the General Medical Council – a body that the source claimed was used as a "weapon" against people who dare to raise their heads above the parapet.
A spokeswoman for NHS Grampian said: "It is our practice not to discuss individual members of staff.
"We recognises that, in the main, employees do their best to achieve high standards of conduct and do not attend work with the intention of behaving inappropriately whether that is to other individuals or in the conduct of their professional role.
"It is inevitable, however, that some employees may, on occasions, fail to meet acceptable standards and there are robust policies in place to promote the resolution of such difficulties in a supportive, fair, consistent and proactive way.
"We are committed to taking positive action to protect the values of NHS Grampian and NHS Scotland and dealing robustly with any behaviour that is not consistent with these values"