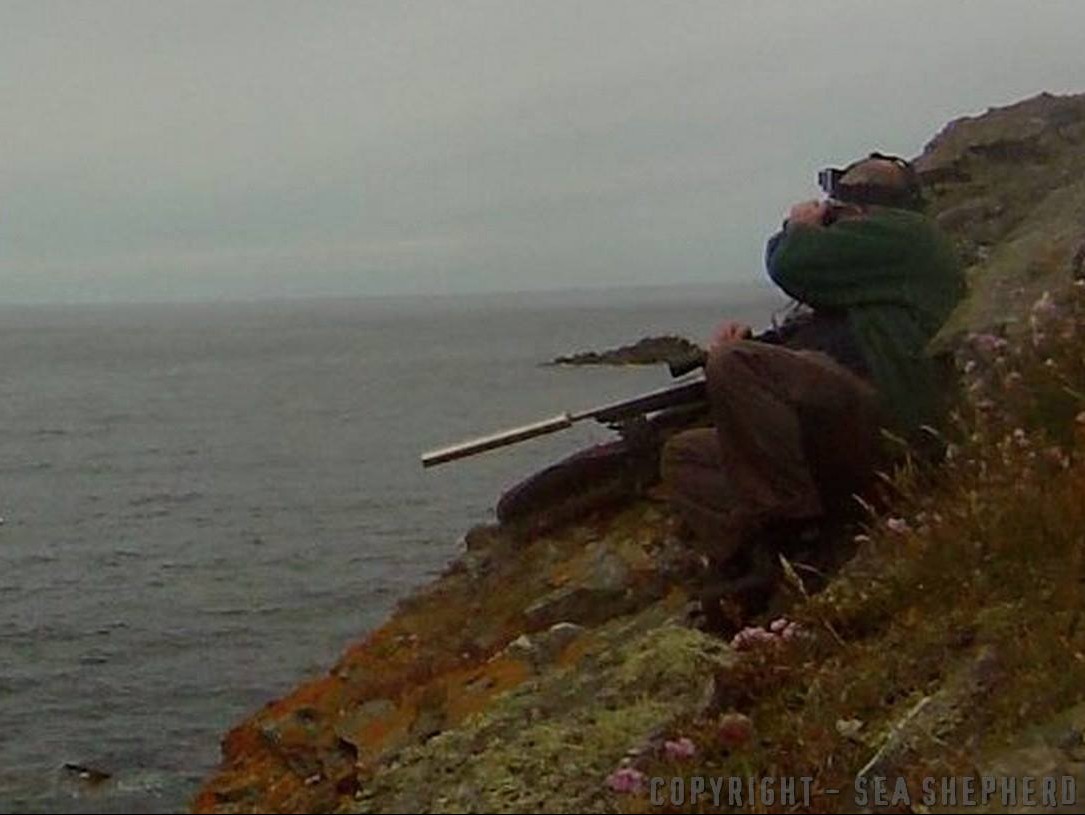 An animal rights campaigner has vowed that volunteers protecting seals in the north-east will not give in to intimidation following a "stand off" with marksmen.
Members of conservation group Sea Shepherd UK hit out after police were called to a confrontation between activists and two gunmen – believed to be employees of the Scottish Wild Salmon Company (USAN) – at Crovie.
The protestors claim tensions between the two sides are escalating after they tackled the armed men who were perched on a cliff above the tiny fishing village.
USAN is licensed to shoot seals which may threaten its salmon fishing operation.
However, Sea Shepherd UK said the scale of its activities around Crovie was "completely unnecessary" – and accused the company of "taunting" volunteers.
Bosses at USAN dismissed the accusations as "propaganda" last night as community leaders called for calm.
The latest confrontation, which was captured in a series of dramatic photographs, follows heated clashes between campaigners and the firm in the nearby village of Gardenstown last year.
The group accused the family-run salmon fishery of shooting and killing a seal before its members started patrolling Gamrie Bay.
Last night Sea Shepherd UK's operations boss Robert Read – who is co-ordinating almost 70 international volunteers at sites across Scotland – said he feared USAN was upping the stakes at Crovie.
"It's not the first time it has happened at Crovie, but it's certainly the first time two guns have gone out at the same time," he said.
"Two guns and two people is completely unnecessary, even for what they were doing. What's their plan – to have two people sitting up there and shooting seals at random from the cliff?"
The photographs show two men who arrived in a USAN pickup truck armed with rifles overlooking Gamrie Bay.
Members of the Sea Shepherd seal defence crew can be seen in a speedboat below, as other volunteers approached the gunmen in order to photograph them.
Mr Read said the dispute between the groups was "escalating".
He added: "I think this is more about taunting Sea Shepherd than anything else.
"I think what they have been doing is trying to out wait us this year – for the first eight weeks of the salmon season they were acting all innocent with no guns going out in boats and no guns on the land, in the hope Sea Shepherd would go away.
"We think they were trying to get us to lose interest and leave. That's not the case – our campaign is booked in advance so we accounted for this."
USAN director David Pullar described Mr Read's comments as "propaganda", but declined to comment further.
The company has previously stated it has improved its nets and is liaising with the Sea Mammal Research Unit at the University of St Andrews.
Local councillor Ross Cassie urged restraint from all sides. He said: "Obviously I am concerned if things are escalating and I'd be keen to meet up with all parties to see if it can be resolved.
"Going around shooting animals is not my cup of tea, I'll be honest, but I am free if anyone would like to approach me to discuss the matter. I'd encourage them to remain calm."
Sea Shepherd is currently offering a £7,500 bounty for any evidence which leads to the prosecution of an individual or company for killing seals illegally around the coast of the UK.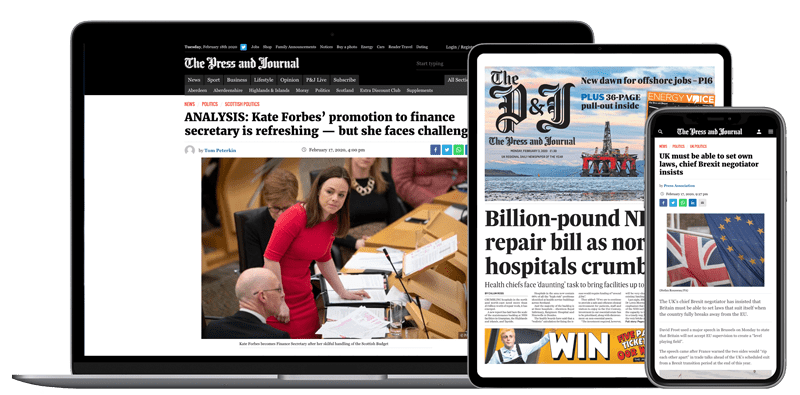 Help support quality local journalism … become a digital subscriber to The Press and Journal
For as little as £5.99 a month you can access all of our content, including Premium articles.
Subscribe