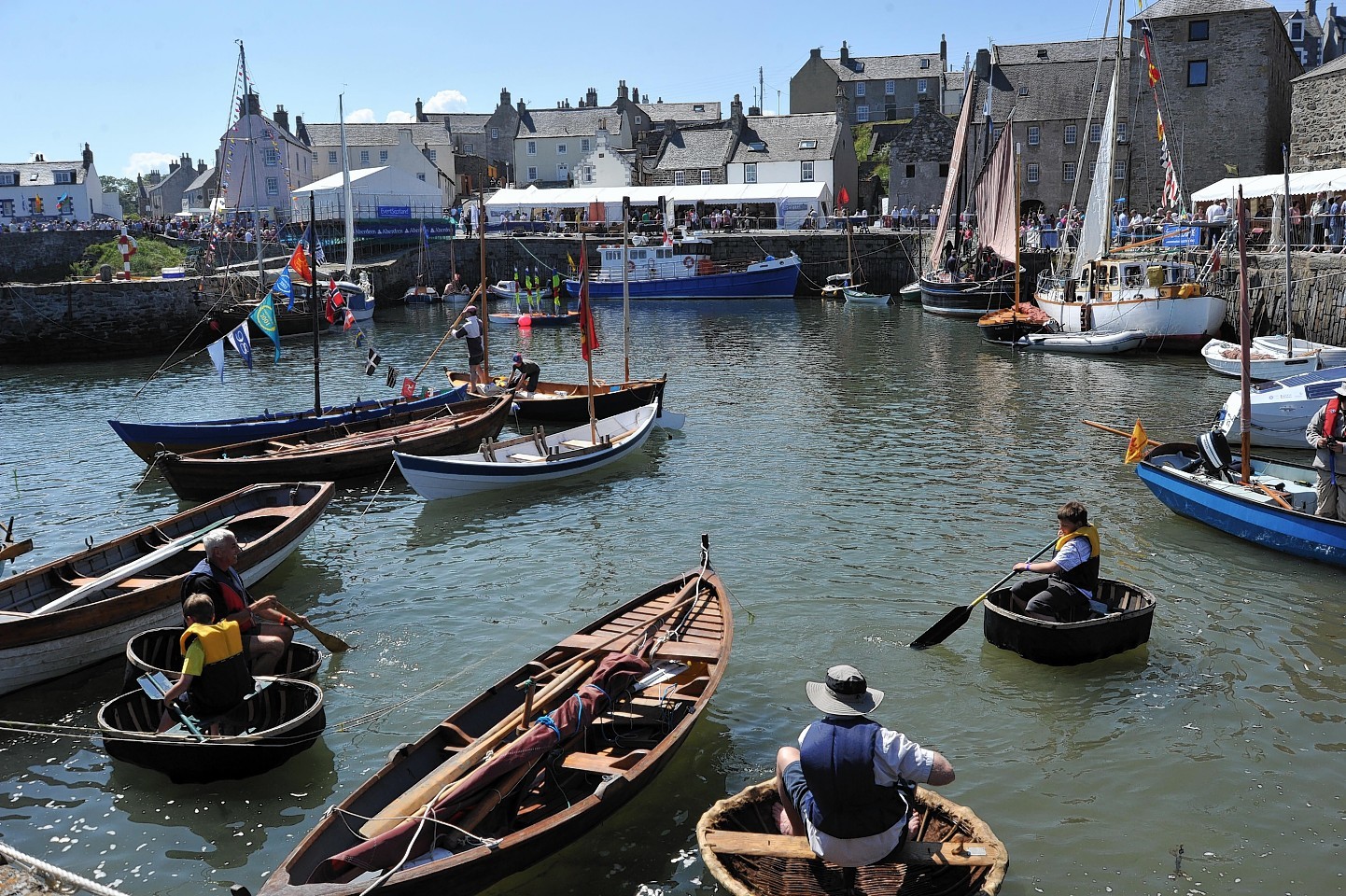 Anchors have been dropped and sails furled in readiness for this weekend's Scottish Traditional Boat Festival at Portsoy.
The two-day event started life in the quiet Aberdeenshire village more than two decades ago and has since evolved into one of the largest of its kind.
Tens of thousands of visitors are expected to converge on the idyllic harbour to enjoy a wide range of activities, capturing the atmosphere of the early days of the fishing industry.
Delicious food, live music, crafts and children's activities will all add to the spectacle.
Roger Goodyear, the festival's chairman, said: "There is already a great buzz going from the way the town is looking and the number of boats we have in the harbour.
"There really is a terrific programme this year. The rowing racing is very good fun to watch, there are some super new craft and food exhibitions by the old harbour and salmon bothy, and the music and dance programme is genuinely one of the best we've ever had."
The 22nd annual festival, sponsored by Aberdeen Assett Management, gets underway tomorrow with the annual skiff race, however a wide range of vessels will be on display over the course of the two days.
Mr Goodyear added: "At the moment we have 10 boats in place but there are going to be 40-plus.
"What's particularly interesting this year is the number of historic fishing boats we will have, they really will look wonderful.
"We look forward to welcoming as much people as possible. We certainly anticipate around 18,000 people, and, if the weather is very good, we could get up to the 20,000 level, which we have done previously."
Helping to attract attention to this year's festival has been the widely publicised ban on bananas in the village.
The stunt – a nod to the old seafarers' superstition that they are bad luck – made headlines around the world, although not everyone has stuck to the rules.
Mr Goodyear said: "I've got a feeling the consumption of bananas has actually gone up.
I've certainly seen a few people taking selfies by the banana ban sign, so I don't think we've done the banana industry any harm at all.
"It's all good fun and that's what this year's festival will be."