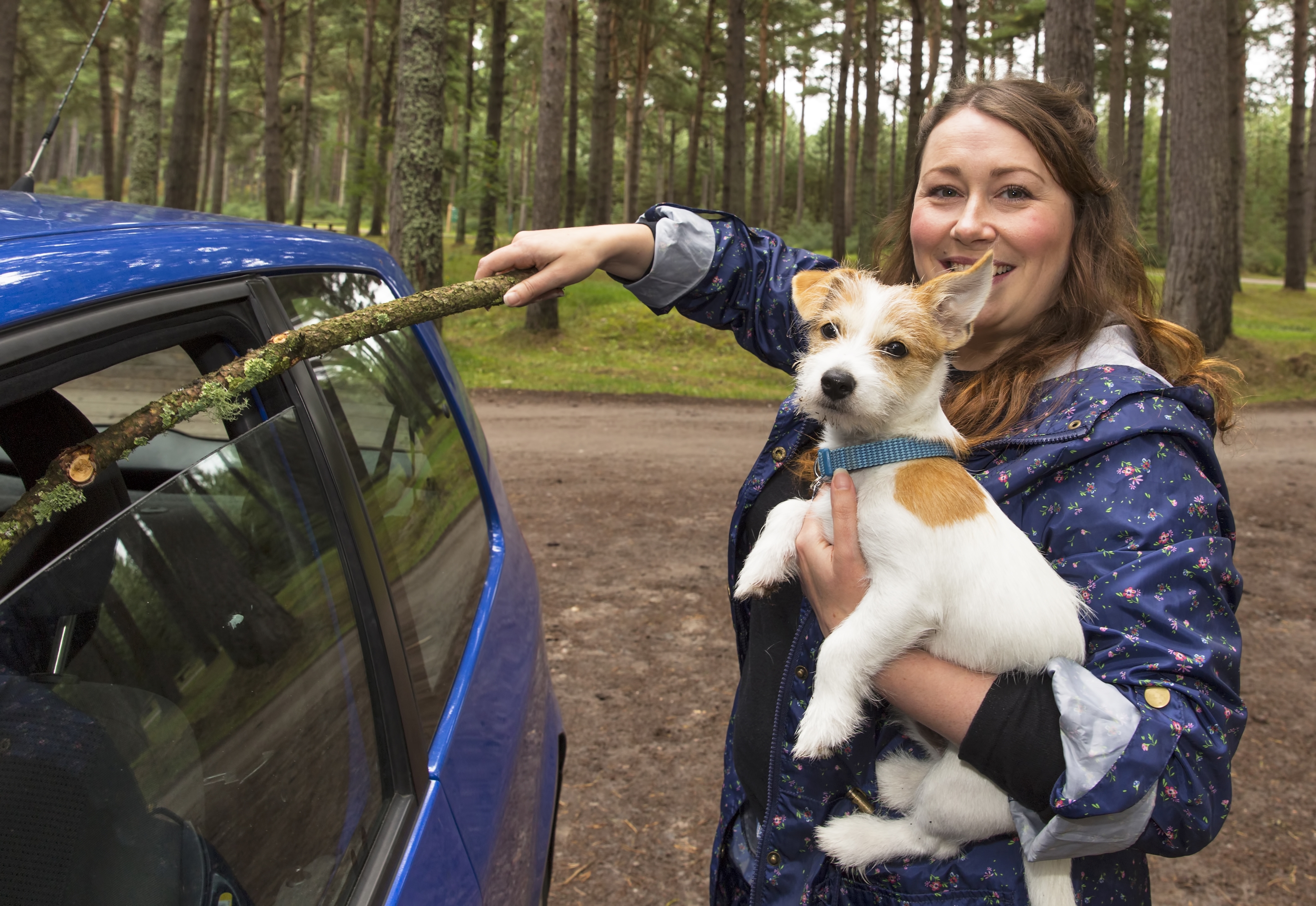 A woman who lost her keys during a trip to the beach has praised the good Samaritan who found and returned them three days later.
Forres mum Emma Archibald went for a walk along Roseisle with her 8-year-old son, Finlay, and her dog last Wednesday night to take advantage of the good weather.
But her leisurely stroll turned into a frantic excavation after she realised she had lost her keys somewhere in the sand.
She said: "It was lucky I had my phone or it would have been a long walk back to Forres for us.
"I phoned my neighbour and he picked me up. He then loaned me his car and I went back down a few times looking, but I thought it was hopeless and the tide had taken them away."
Her house and car keys were both on the lost key ring, and Ms Archibald was facing a bill worth hundreds of pounds to get her car towed back to Forres, and her keys and locks replaced.
In the meantime, she was forced to use a window to get into her home.
But determined to give it one more try, the 35-year-old returned to the beach on Saturday – and discovered a do-gooder had found the keys and popped them through the open window of her car.
"I went back to check the car as I thought it might have been vandalised," she added.
"But I was amazed when I looked through the window and could see the keys sitting there and the window was slightly open so I managed to get a stick and lift them out."
A relieved Ms Archibald took to social media to track down the mystery key fairy to thank them – eventually finding out it was Richard Amos who had done the good deed.
The 35-year-old gardener was enjoying a family picnic last Saturday at the beach when someone said they had found the keys and after around five hours without a claimant, he tested them out.
He said: "I checked to see if the keys worked in any of the cars and found they did on the Volkswagon Lupo I had parked next to, which was covered in pine needles.
"It looked like it had been there for a while and the windows were still open. It was as if someone had gone for a swim and not come back.
"The keys worked, so I just locked them in the passenger side, hoping someone picked them up.
"If I hadn't heard anything soon, I was going to contact the police."