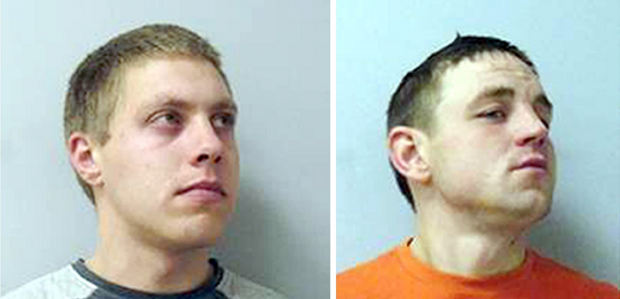 Two men who raped a woman in a Fraserburgh farmhouse have had their appeal quashed.
Nerijus Radavicius, 29, and Justinas Gubinas, 22, were jailed last year after being found guilty of raping the 32-year-old, who they met in a nightclub. They filmed the attack on their mobile phones.
Both had insisted throughout their trial that the sex had been consensual.
They launched appeals against their conviction, but the Court of Criminal Appeal in Edinburgh has now upheld the jury's decision.
The pair's lawyers had argued the trial judge had erred by repelling a submission of no case to answer, and that insufficient evidence had been led by the Crown to rebut their special defence of consent.
They also believed the jury had been misdirected with video evidence.
However in their decision, appeal judges Lord Justices Clerk, Brodie and Malcolm said they were not "persuaded" that the jury were misdirected and that the appeal should be thrown out.
They said: "Having examined the judge's charge as a whole, and in its proper context, we are satisfied that this ground of appeal has no merit and ought to be refused."
Radavicius and Gubinas were found guilty of raping the woman and filming it on a mobile phone after a trial at the High Court in Aberdeen last summer.
Ovidijus Kavaliauskas, 22, was with the pair and was convicted of raping her while she was asleep.
During their trial, the jury heard the three men met the woman, who cannot be named for legal reasons, and she agreed to go back to their house.
They maintained throughout the trial that the woman had consensual sex with them, and insisted they had not raped her.
As they were being sentenced, defence advocate George Gebbie – representing Gubinas – told the court: "His position has not changed. He claims it was consensual."
Radavicius' advocate Dale Hughes added: "At one point she was talking about 'getting it on'."
All three men were given four-and-a-half years in prison and placed on the sex offenders register.