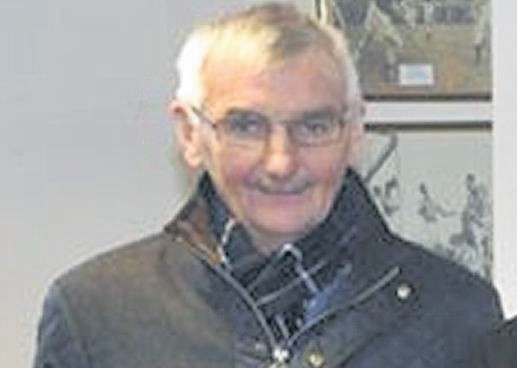 A former Highland League football star who built his own construction business has died after an accident.
Kenny Roger was working on the roof of a shed at his yard in Fraserburgh when it gave way.
He suffered serious injuries in the fall and although staff from a nearby dental surgery and paramedics battled to save him the 69-year-old died at the scene.
Mr Roger became a hero in his home town as a tough-tackling centre-half with Fraserburgh FC.
He was a member of the team which played Celtic in 1970 in a fundraising match following the Duchess of Kent lifeboat disaster.
And he also became a successful housebuilder and continued to support the club after he retired from playing.
Last night, his son Craig said the death of his dad had been like "someone turning off a light".
He said: "I've been struggling to find the words, he was just the best thing in my life and I can't say anything else.
"He was kind, caring, and hardworking – he worked up until yesterday trying to help the family out."
Mr Roger was found injured after his wife Alison and his son went to the yard in Fraserburgh's Albert Street to check on him when he failed to call in at the family home at Invernorth, near Rathen.
Dentists and a medic who had been getting treatment at a nearby dental surgery went to help.
Craig said: "Within minutes all of the staff at Jaws Dental were out assisting with oxygen and defibrillators. They were wonderful, they really were.
"The three dentists and the medic went outside trying to save my dad until the ambulance got there and, even when it did, they kept going. I can't thank them enough."
Football-mad, Mr Roger had travelled across the globe to support the Scotland team and was at Hampden on Monday night when Gordon Strachan's side lost 3-2 to world champions Germany in a Euro 2016 qualifier.
Craig said he took comfort from the fact watching football was one of the last things his dad did. He added: "It was his great passion and it was one of the last things he ever did, so that in itself is lovely. And he died doing what he loved – working."
Friend and former Fraserburgh FC manager Charlie Duncan, who became pals with Mr Roger in his youth, said he would be a "big miss" for the town.
"I've known him since I was about 14 years old and he always worked very hard," he added.
"Everybody in football circles got on really well with him. He was a good player, hard, and very competitive, and when you played against him, if you didn't have a few bruises afterwards, there was something wrong."
Mr Roger's construction firm Roger and Bain Ltd built numerous houses locally and Mr Duncan, who worked with him for a number of years, said he was still working well past retirement age."
"He was self-employed and did very well. Everyone in Fraserburgh had a high regard for him both as a player and as a person. He'll really be a sad miss.
"He was a big supporter of Fraserburgh FC and had very close connections with them – he still went to the games, and even went to Peterhead games."
A spokesman for Deveronvale FC in Banff, where Mr Roger played before he retired from the game, said the club was "saddened" by his loss.
The accident at the yard happened around 6.30pm on Tuesday.
Mr Roger is survived by his wife Alison, his son Craig and daughter Vicky, and grandchildren Dillon and Ollie.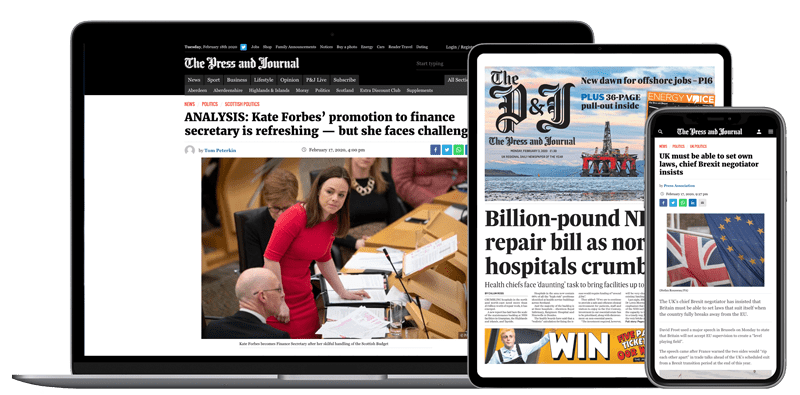 Help support quality local journalism … become a digital subscriber to The Press and Journal
For as little as £5.99 a month you can access all of our content, including Premium articles.
Subscribe