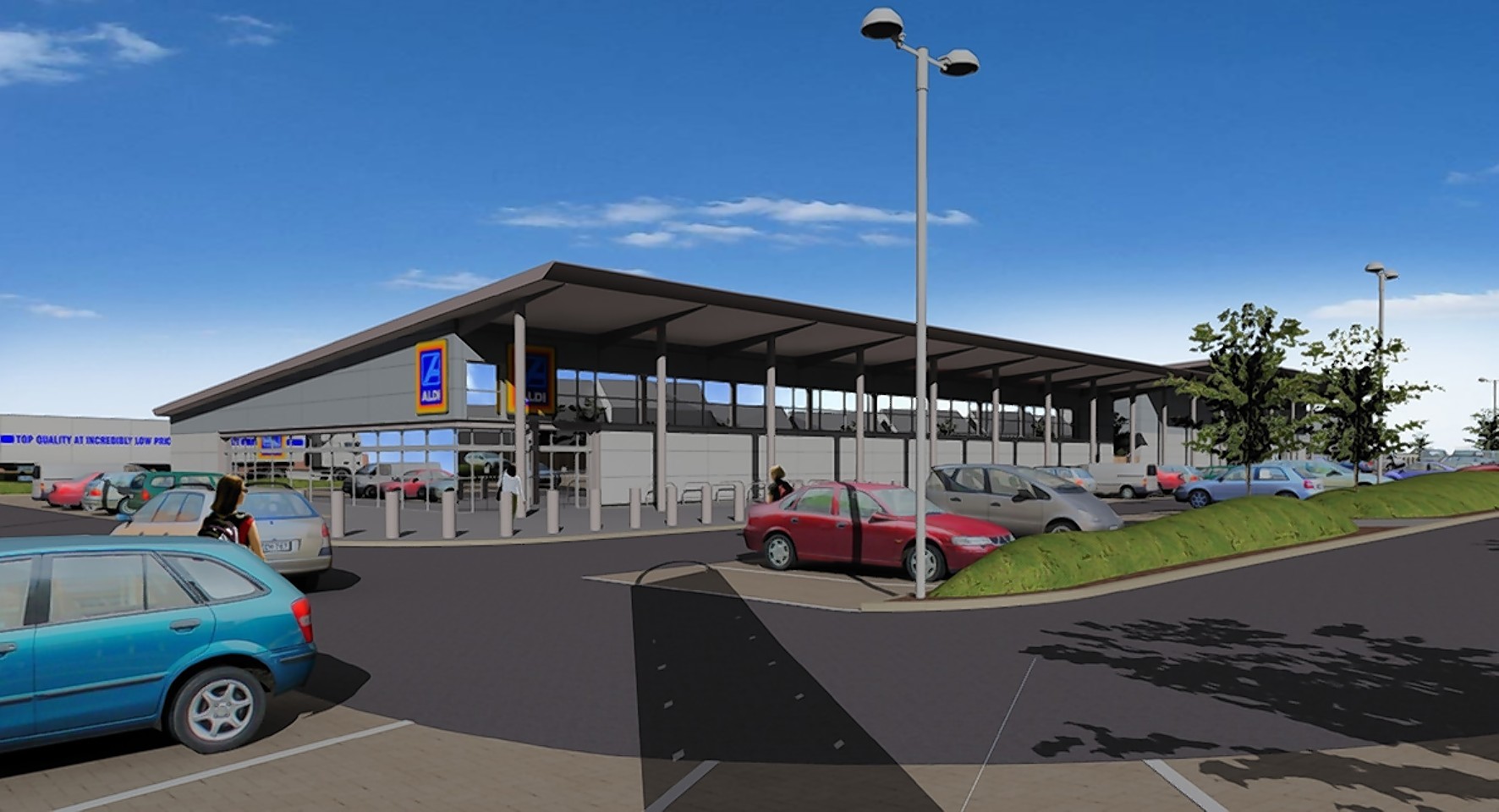 Discount supermarket giant Aldi has renewed its commitment to building a store in Aberdeenshire's biggest town.
The German firm bought land near the centre of Peterhead seven years ago – but despite demolishing a former textile factory to make way for a new shop it has never been built.
Instead, Kirkburn Mill has been labelled an eyesore at the entrance to the town.
Now Aldi has said it is progressing with plans to build a supermarket.
James Harbison, a member of the retailer's planning team, said: "Aldi remains 100% committed to having a new store in Peterhead.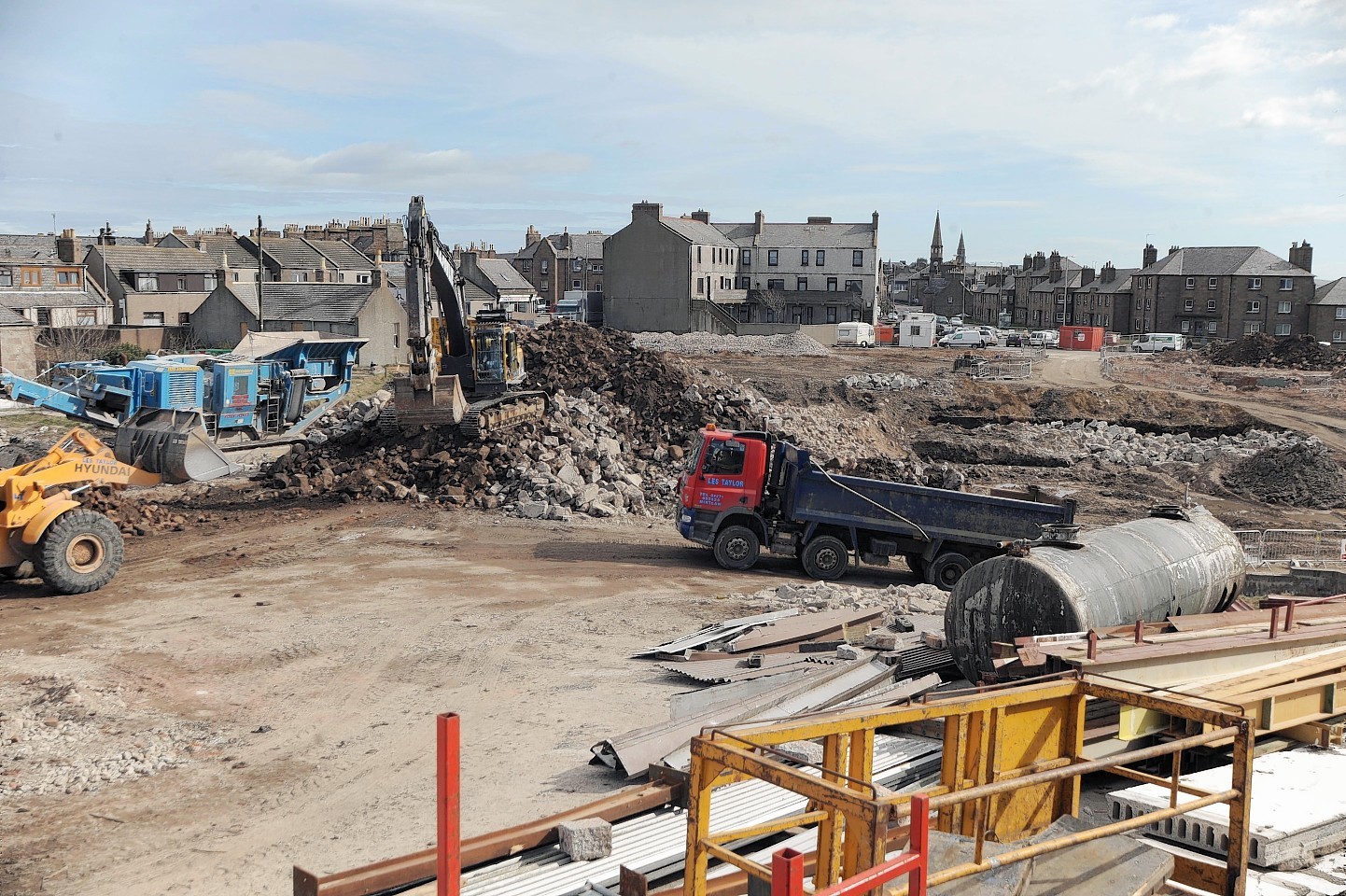 "There are continuing discussions between Aldi and Aberdeenshire Council as a result of which Aldi hopes to be able to lodge a fresh planning application for the former Kirkburn Mills site.
"This application is expected in the summer and at that stage Aldi will be in a better position to provide further details of a likely development programme."
Although no formal details of the proposals have been revealed, it is understood the potential store would be similar to the firm's new Ellon branch.
A modern, single-story development with parking could create 30 jobs in Peterhead.
Last night, local councillor Tom Malone said: "It would great news if Aldi could develop that site.
"It's been a long time now and it's turning into a bit of a saga. The people of Peterhead would not want to live in false hopes but instead see that site – a crucial and key site to the town – being properly developed.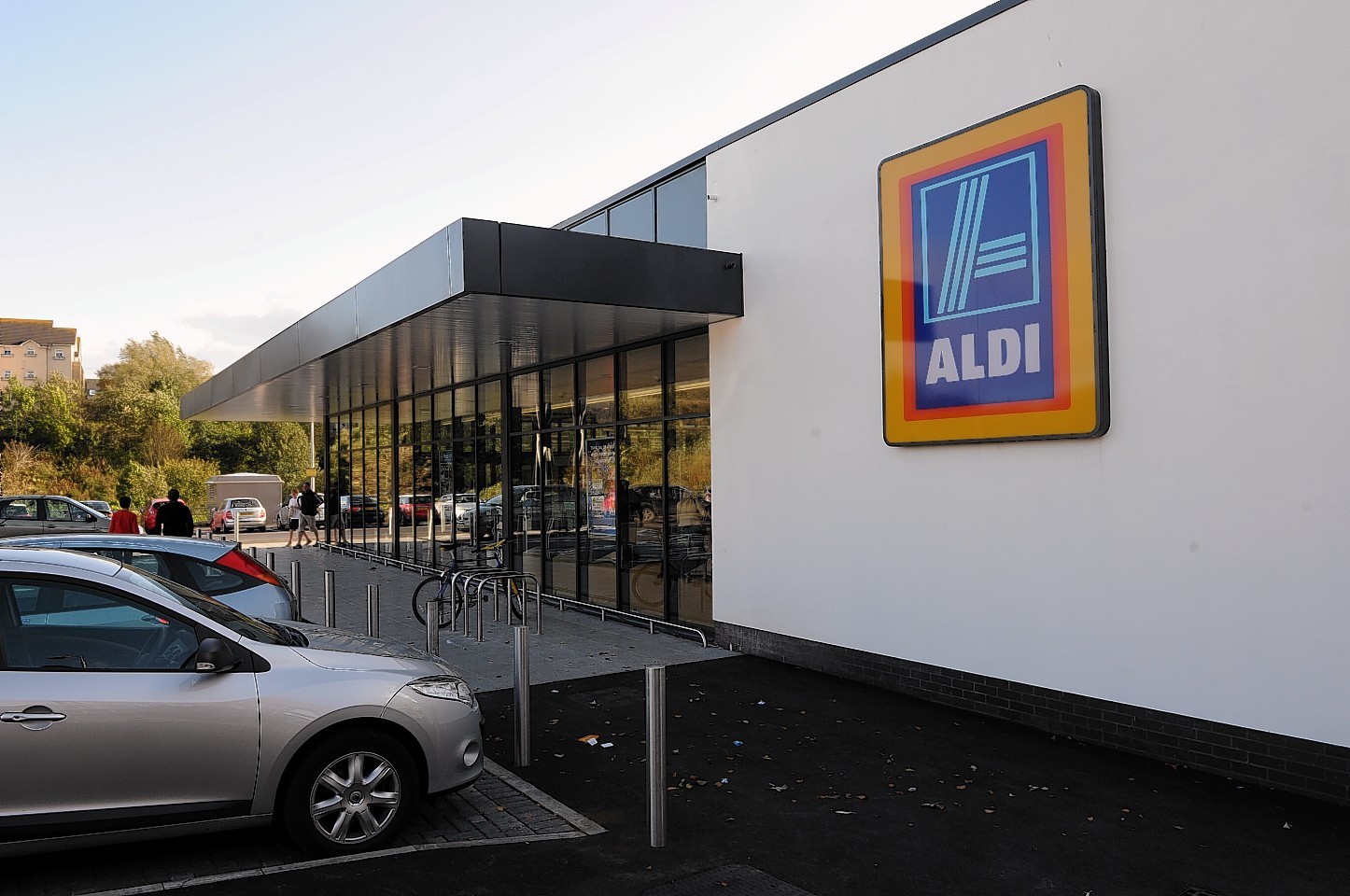 "Good things are happening with the regeneration agenda, putting in the new council building and landscaping the approaches to the town.
"The Kirkburn Mill site remains a blot on the landscape and a source of annoyance to the people of Peterhead."
Councillor Malone added that the town had "moved on considerably" in recent years, and reiterated his hope it would continue to do so.
Aldi snapped up the Kirkburn Mill site at the entrance to the town in 2008 when former owner Smiths went into administration.
At one stage the German firm tried to offload the land to Aberdeenshire Council as a potential home for the local authority's new Peterhead HQ – now approaching completion at St Peter Street – but the council baulked at the price tag.
Work on a new supermarket could begin by the end of this year.