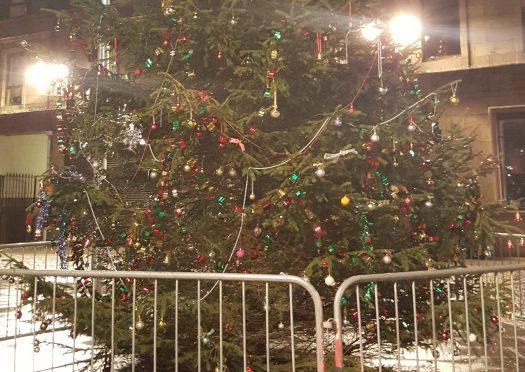 Residents in the north-east's biggest town have demonstrated the true meaning of Christmas after vandals targeted the community's beloved festive tree.
The power for Peterhead's annual Christmas tree light display was cut off just days after the town flicked on the switch to celebrate the start of the festive season.
But now local people – who refuse to let petty vandalism hamper festivities – have rallied to redecorate the tree with baubles of their own.
Local resident Denise Donaldson was the first to hang a decoration and posted an appeal on social media. Now the fir is covered in dozens of baubles to make up for the lack of twinkling lights.
Shirley Duthie, from the Light Up Peterhead group – which manages the town centre's displays – explained: "After calling out the contractors, they advised that the lights had been cut, which had also short-circuited the two illuminated banners.
"Light Up Peterhead are, along with the local community, is very disappointed with what has happened to the tree which was kindly donated to us by Peterhead Projects."
The lights have been fully disconnected for health and safety reasons, and Ms Duthie added that there are not enough funds to replace them.
Last month hundreds of people attended the switch-on in Drummers Corner after Light Up Peterhead successfully raised thousands of pounds to pay for the displays.
The group had to frantically find £3,000 to fill a funding black hole after last's year group stood down, and urged locals to donate.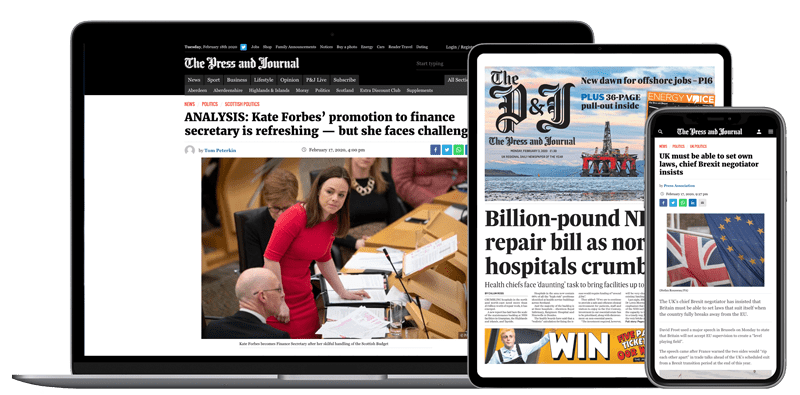 Help support quality local journalism … become a digital subscriber to The Press and Journal
For as little as £5.99 a month you can access all of our content, including Premium articles.
Subscribe