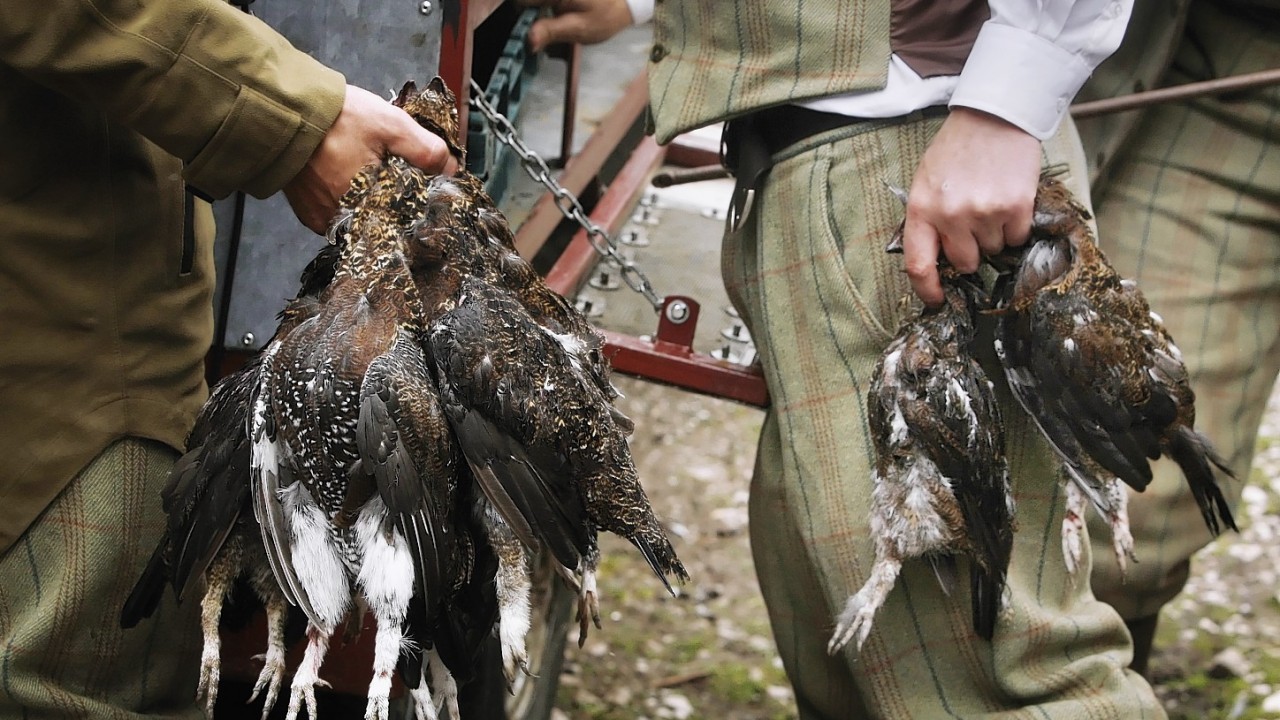 The author of a controversial report into grouse shooting has branded criticism of his work "ridiculous".
Andy Wightman, who co-wrote a report into moor management for the League Against Cruel Sports, defended the document that has been branded a "smear" by gamekeepers.
The Scottish Gamekeepers' Association said the report was no more than a "cut-and-paste job" and that it was contradicted by a new report from the environment agency Scottish Natural Heritage.
The head of Scottish Land and Estates branded the report "lamentable" in its "lack of understanding".
But Mr Wightman, who makes a series of recommendations in his report – including the banning of lead shot – dismissed their concerns at a fringe meeting at the SNP conference last night.
He said: "It is interesting to me how the landowners dismissed it as a thinly-veiled attack on estates by a well-known land reform campaigner.
"As if I'd persuaded the LACS, with whom I had no relationship in the past – to give me some money so I could conduct my own research.
"This is a smear? A smear on whom? The report goes into some detail and I would be happy to engage with gamekeepers and landowners in the substance of it, if they are willing. But (their attacks) say more about them than it does about the report. It is ridiculous."
A spokesman for the Scottish Gamekeepers' Association said the attacks were little more than a "cut-and-paste job of anti-grouse moor smears".
He added: "It lacks any independent rigour and we hope people see through the campaigning motives driving it and move towards a constructive and sensible approach to moorland with reference to those who actually get their hands dirty and manage it on a daily basis."
Tim Baynes, director of the Scottish Moorland Group, part of Scottish Land and Estates, said the report had already been contradicted by a Scottish Natural Heritage review of sustainable moorland management.
He said: "The (Scottish Natural Heritage) report recognises the outstanding work of land managers and gamekeepers, and the defining role of management in shaping the exceptional environmental importance of these moorland areas.
"Ten recommendations are provided within the review and we will work with Scottish Natural Heritage, the Scottish Government and other stakeholders to deliver consensus on these issues."
He added Mr Wightman had shown a "lamentable lack of understanding" of grouse moor management, while "certain pressure groups" were "fuelled by traffic to anonymous social media and blogs" who are "opposed to the existence of grouse shooting."