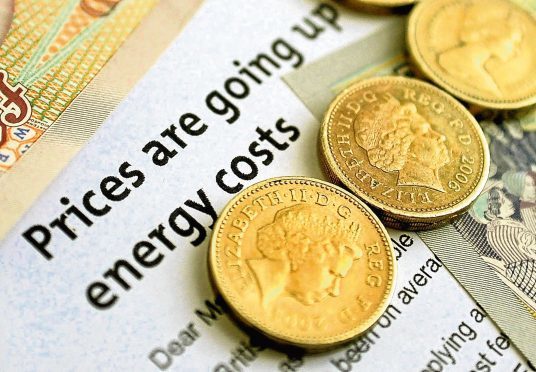 MSPs have expressed fears that Scottish Government plans to cut fuel poverty do not reflect the harsh reality of living on islands and in remote areas.
A report by the Local Government and Communities Committee has looked at legislation to set a national target of no more than 5% of households living in fuel poverty by 2040.
The committee said it supported the initiative, but argued that measures do not take into account the higher living and travel costs of those who struggle to heat their homes in far flung locations.
The report into the Fuel Poverty (Target, Definition and Strategy) Scotland  Bill said that although islands received more cash per head for energy efficiency than mainland communities, it was "concerning" that "inordinate" numbers of islanders experienced fuel poverty.
To ensure that islands and remote areas do not get left further behind, the MSPs proposed altering the bill so that statutory targets of 5% are created for each local authority so remote areas are not left behind.
Currently Orkney has the highest levels of fuel poverty (58.7%) in Scotland and Edinburgh the lowest at 20%. The vast majority of the Highlands and Islands have fuel poverty levels of between 38.7% and 58.7%.
Committee convener James Dornan of the SNP said: "The stark reality is that over a quarter of households in Scotland still face extreme difficulties heating their homes, and this can rise to well over double that in rural and island communities.
"We have outlined a number of ways to improve the Fuel Poverty Bill to ensure that Scotland can better tackle fuel poverty issues, so that no-one has to struggle in cold, draughty and sometimes unliveable homes in the future."
The bill based fuel poverty on a calculation of a Minimum Income Standard (MIS) that takes into account daily living costs and is set by Loughborough University academics and the Joseph Rowntree Foundation.
The MSPs backed those who said the definition "may not adequately take into account" the reality of living in islands and remote areas.
The committee urged ministers to introduce an additional MIS to reflect the higher costs faced by those living in islands, remote towns and remote rural areas.
The report noted that island authorities got three times more money for home efficiency schemes per head of population than on the mainland.
But experts giving evidence to the MSPs said families in remote rural areas need between 10 and 35% more income to achieve the same basic standard of living as those in households elsewhere.
Minister for Local Government, Housing and Planning Kevin Stewart said: "Our Fuel Poverty Bill sets out a new definition of fuel poverty, which will mean a household is classed as fuel poor if fuel costs are more than 10% of the household's income after housing costs.
"I therefore welcome the committee's support for the Bill's general principles and will consider the committee's other points in due course."
He added: "Scotland is one of only a handful of European countries to define fuel poverty, let alone set a goal to eradicate it. Achieving the target will place Scotland amongst the very best in the world in terms of tackling fuel poverty.
"By setting a challenging target and bringing the definition of fuel poverty closer to the definition of relative income poverty, we aim to achieve a fairer and more socially just Scotland."