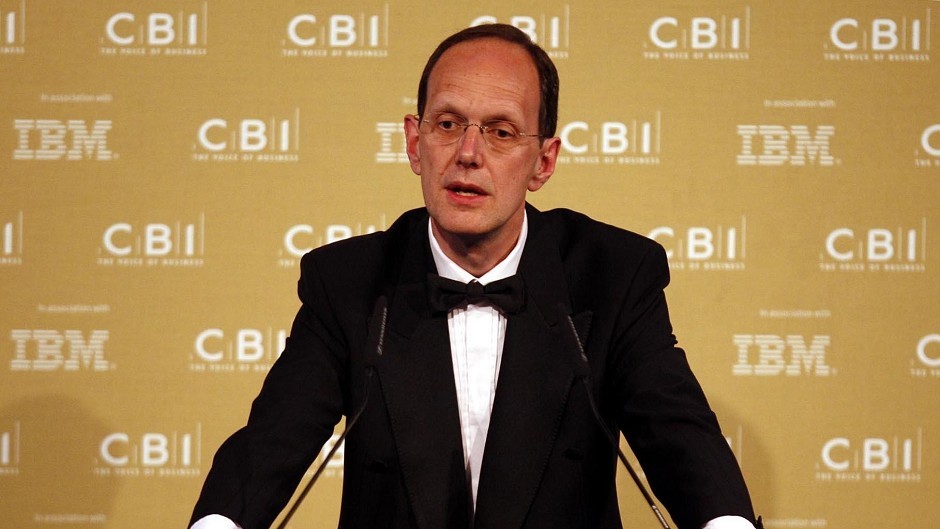 The head of a leading business group will today warn the UK Government against rushing into "devolution by deadline".
John Cridland, the CBI director-general, will say in a speech that ministers must guard against "devo cracks" by taking time and thinking through changes.
The CBI became embroiled in controversy during the independence referendum last year after several members quit the organisation over its decision to register as an official No campaign group.
The speech today also follows the Smith Commission proposals on new powers for Holyrood, and Deputy Prime Minister Nick Clegg's remarks that Aberdeen and Inverness could secure lucrative City Deals before May's election.
Mr Cridland will say that businesses have told him they are concerned about the pace of some of the changes.
He is expected to say: "Business can – and should – play a constructive role in this debate. Our members are most interested in the point at which devolution comes into contact with business.
"First, they raised concerns about the speed of further devolution.
"Now, here, it's important that where promises of further devolution have already been made – be that the Smith Commission in Scotland or the devolution of corporation tax in Northern Ireland – that these powers are delivered in order to give businesses in the devolved nations the certainty they need.
"But, going forward, the precedent set for "devolution by deadline" is a cause for concern.
"Any devolution of powers must be done in a careful, considered and transparent manner. And not through rushed backroom deals between politicians and civil servants.
"Let's take time to breathe and – above all – let's make sure we get this right. The alternative would be uncertainty, complexity and increased costs at the moment we can least afford them."
Stewart Hosie, SNP deputy leader, said: "Having spent the referendum campaign attacking independence and supporting devolution – and acted in a shambolic manner when it registered with the No campaign –   the CBI now seems to have regressed to the 1990s by attacking devolution again."
Ed Cox, director of IPPR North think tank, said: "The business case for devolution is unequivocal.
"Using the full potential of our cities and regions will bring down the deficit, rebalance the economy and raise living standards.
"Devolving a coherent package of powers away from Whitehall will allow areas our cities and regions to invest in the infrastructure, housing, skills and transport connections they need to flourish.
"It will create a business-friendly environment which means the private sector can create more and better jobs in sectors which offer security and prosperity to all areas, not just core cities."