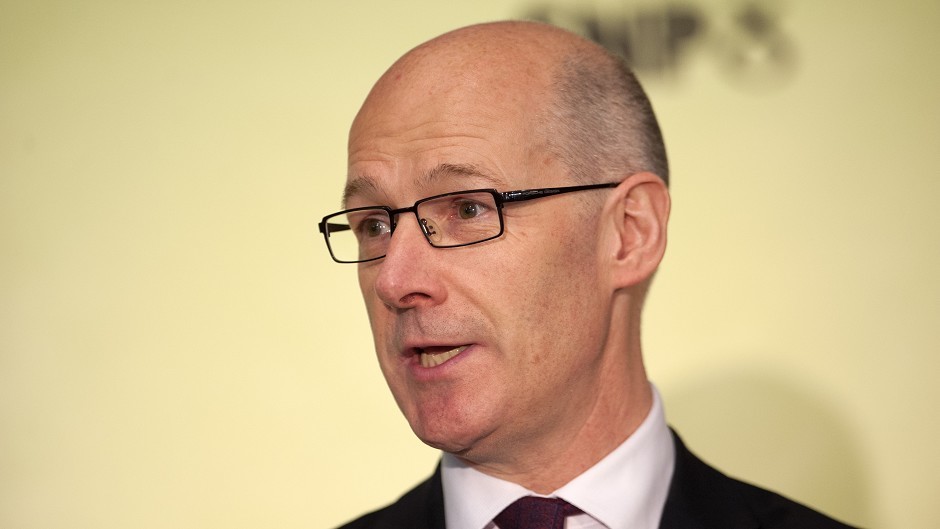 Major investments in infrastructure in north and north-east Scotland will be at the heart of the SNP's economic plans.
The country's largest party said major tax powers would be used to "go on delivering" for people in the region, pointing to projects such as the dualling of the A9 and the Aberdeen bypass.
But a spokesman for finance secretary John Swinney said it was too early to say exactly what changes, if any, the party would make to income tax rates if it wins power in May.
He did confirm, however, that the party will agree a cut in Air Passenger Duty in a bid to make Scottish airports, including Aberdeen and Inverness, more competitive.
The spokesman said: "We look forward to Scotland gaining more financial powers – but the SNP Government will only do a deal with Westminster to deliver the Scotland Bill if it is a deal that is fair to Scotland and doesn't threaten to cut our cash.
"We have already outlined our plans to halve the rate of Air Passenger Duty, with a view to scrapping it altogether in the longer term.
"That will not only slash costs for travellers, it will increase the number of direct international flights to and from Scotland, boosting jobs and the economy.
"In terms of income tax rates, we will set out our proposals in our Budget after the UK's spending review later this autumn, which will tell us how much money is likely to be available.
"The SNP Government will use our tax plans to go on delivering for people across the north and north-east of Scotland, where major investments totalling billions of pounds, such as the Aberdeen bypass and the dualling of the A9 and A96 are already underway or scheduled."
On tax credit cuts, which will affect around 46,000 families in north and north-east Scotland, the SNP has insisted its main aim remains to "stop them in their tracks".
But the spokesman did confirm that Nicola Sturgeon would bring forward a plan to reverse them if the UK Government does not change their plans.
He said: "In terms of the planned Tory tax credit cuts, our first aim is to stop them in their tracks – the Chancellor has already been forced onto the back foot, and our priority is to make him and David Cameron think again.
"If the cuts do go ahead, as the First Minister has said we will bring forward affordable, properly costed and deliverable plans to help the lower income households and families that would be affected – in contrast to Labour's incoherent proposals, which involve a funding gap and spending money twice over."