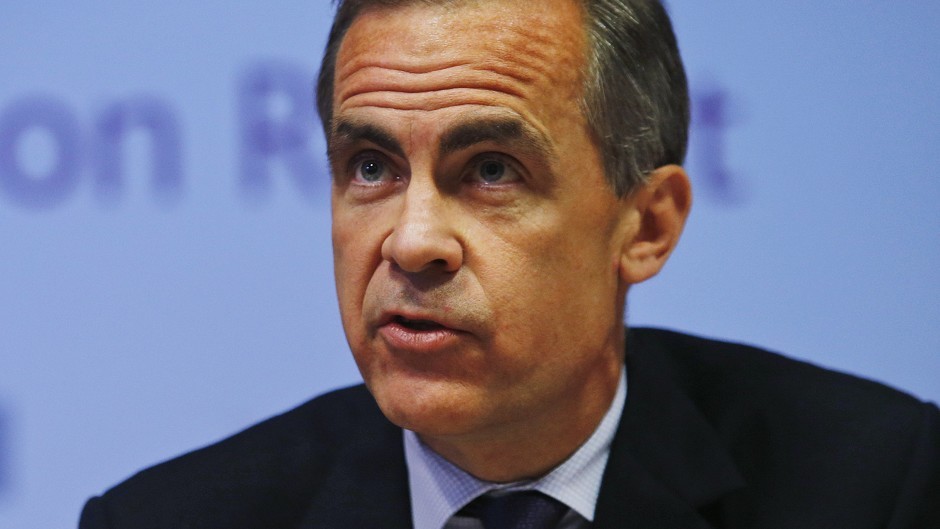 Bank Of England governor Mark Carney has said that a currency union with an independent Scotland would be "incompatible with sovereignty".
He evoked the Eurozone crisis after being asked about the effect of the SNP's preferred currency option while at the TUC Congress in Liverpool.
Chancellor George Osborne and his Labour and Liberal Democrat counterparts have all ruled out a sterling union after a Yes vote, but the SNP insists it is a "bluff" and polls show many voters do as well.
Asked about such a union, Mr Carney said: "It needs tax, revenues and spending flowing across those borders to help equalise to some extent the inevitable fluctuations, differences in the various economies.
"I think we likely have to look across the channel what happens if you don't have all those components in place.
"So that's just the economics of it, you know, I've said this before but we take note of the positions of all the major Westminster parties to rule out a currency union between an independent Scotland and the rest of the UK.
"So it is in that context, if you put it together, in that context a currency union is incompatible with sovereignty."
Paul Kenny, general secretary of the pro-UK GMB union, said: "People keep talking about whether there is a Plan B or Plan C, but there aren't any, because it is incompatible, as the governor has made clear."
Better Together leader Alistair Darling said: "Mark Carney has confirmed what we have been saying all along – a currency union is not compatible with sovereignty.
"It would mean what would then be a foreign country having control over our economy. That's why a currency union would be bad for Scotland, as well as the rest of the UK."
"What Scots deserve now from Alex Salmond is honesty about what his Plan B is. Would we rush to adopt the Euro? Or would we set up a separate unproven currency?"
A spokeswoman for Finance Secretary John Swinney said: "The governor has made clear that the bank is ready to implement whatever is decided.
"Successful independent countries such as France, Germany, Finland and Austria all share a currency – and they are in charge of 100% of their tax revenues, as an independent Scotland would be.
"The political position of the three Westminster parties – which governor Carney noted today – will of course change after a Yes vote."