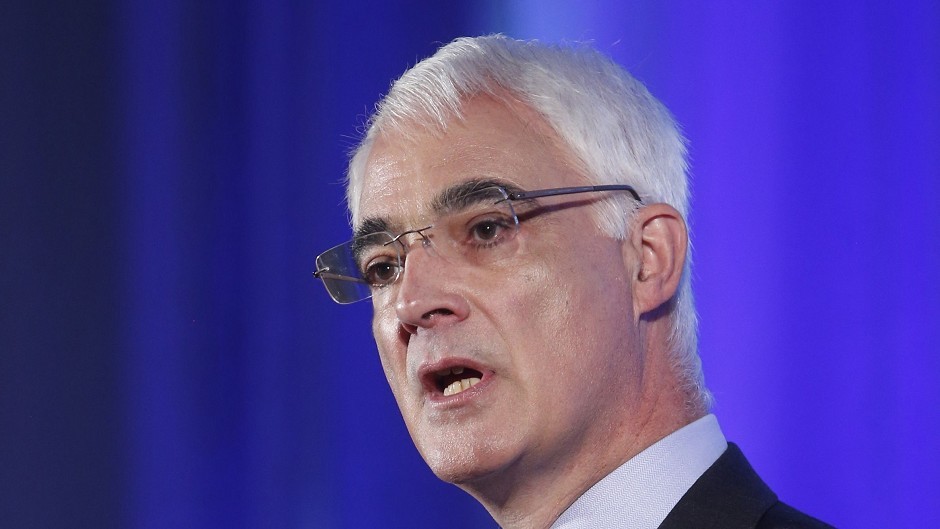 The leader of the campaign against Scottish independence has warned that the UK would repeat the mistakes of the eurozone if Scots MPs could not vote on the Budget.
Alistair Darling, the former Labour chancellor who led the Better Together group last year, raised his concerns as devolution was discussed at Westminster.
Chancellor George Osborne said this week that Scots MPs may not be able to vote on aspects of the UK Budget in future because income tax was being devolved to Holyrood.
Mr Darling said yesterday: "The Smith Commission recommended that all members of the house would decide on the Budget, which is all very well and good.
"That appears to have been accepted in the command paper, but it is entirely inconsistent with what the chancellor and the prime minister have said during the past few weeks.
"Does the minister accept that any future reforms will have to be fair, but must not undermine the fiscal integrity of the United Kingdom?
"If they did so, we would end up with all the restrictions we see in the eurozone, which no one in this country – north or south of the border – wants."
Scotland Office Minister David Mundell responded: "Nobody in the house, with the exception of one party, wants to see the fiscal nature of the United Kingdom undermined in any way, and my right honourable friend the chancellor most certainly does not.
"He has made it clear that as we move forward with the different settlement in Scotland, there will be elements of the Budget that do not apply to Scotland.
"Clearly it is appropriate, as there is a debate about the governance of England, to debate that matter too."
Dame Anne Begg, Labour MP for Aberdeen South, said the Scottish Government should set up an equivalent of the independent Office for Budget Responsibility to improve scrutiny.
Sir Malcolm Bruce, Liberal Democrat MP for Gordon, called for devolution within Scotland.
"The people of Gordon feel extremely let down by the Scottish Government, who have diverted resources and powers away from them, leading to a crisis right across our public services," he claimed.
John Thurso, Lib Dem MP for Caithness, Sutherland and Easter Ross, said: "The Smith Commission recommendations, if properly enacted, are a blueprint for home rule delivered, and the clauses will ensure that.
"However, the devil is always in the detail, and it will require good will to work through the process in the coming months and ensure that the recommendations are properly enacted."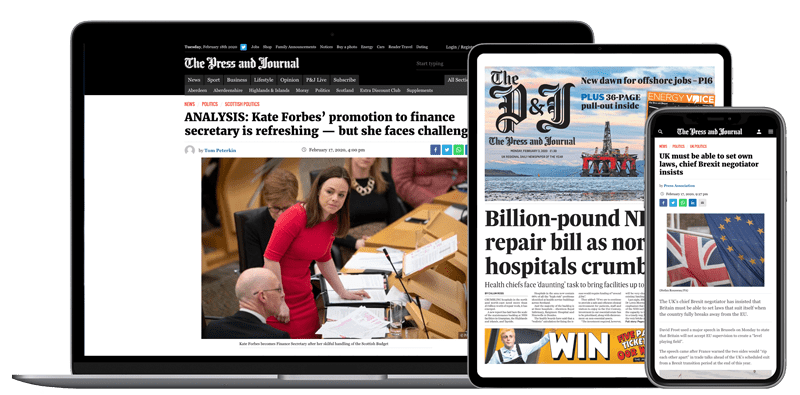 Help support quality local journalism … become a digital subscriber to The Press and Journal
For as little as £5.99 a month you can access all of our content, including Premium articles.
Subscribe