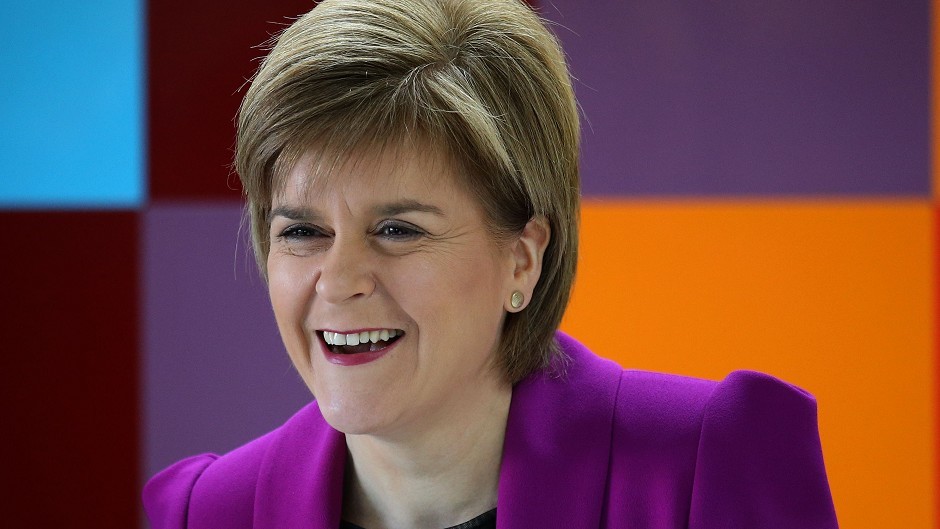 The SNP could win a historic clean sweep of all 59 Scottish seats next week, a new poll has found.
The latest Ipsos MORI survey put support for Nicola Sturgeon's party at 54%, up by two points since its last poll.
Labour was down four points to just 20%, while support for the Conservatives increased by five points to 17%, and the Liberal Democrats were on 5.
Using the figures, the Electoral Calculus website predicted that the SNP would take all 59 seats in Scotland.
It is the latest poll to show a record level of support for nationalists after a survey by TNS published on Monday put the SNP on 54%.
SNP deputy leader Stewart Hosie said: "This record poll shows that our positive campaign to make Scotland stronger at Westminster by electing a team of SNP MPs is gaining momentum, but we are working hard for every vote because we take absolutely nothing for granted."
Reacting to the increase in support for the Tories, now just three percentage points behind Labour, the party's deputy leader Jackson Carlaw said: "With a week to go before we vote, this poll shows that the Scottish Conservatives are the pro-UK party which has won the arguments in the campaign and is now gaining support."
Scottish Labour deputy leader Kezia Dugdale said: "The choice facing Scots next week is clear. We can vote for Labour to take the road to a fairer and better nation for working-class families.
"Or we can back the SNP and go down the road to another referendum."
Scottish Lib Dem leader Willie Rennie said: "The choice is between a stable coalition with Liberal Democrats which delivers an £800million boost for Scotland's NHS and balances the books fairly.
"Or the SNP's plans to borrow even more than Labour as they put the country into further uncertainty with their second referendum plans."