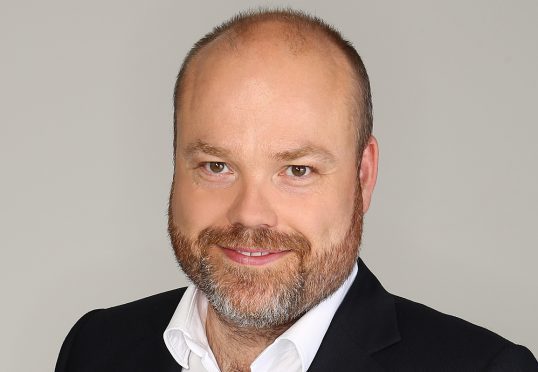 A Danish billionaire is on the verge of becoming Scotland's biggest private landowner after an £8m double estate swoop.
Clothing magnate Anders Holch Povlsen now owns more than 200,000 acres of the country – after only making his first purchase a decade ago.
He now owns more land than the Queen.
Already firmly second on the list of largest landowners, the 44-year-old is on course to overtake the Duke of Buccleuch, who has 240,000 acres – and has said he wants to reduce the size of his estate.
Povlsen also plans more acquisitions.
Now the man said by Forbes to be worth nearly £4.5bn has recently added two more estates in Sutherland – where he already owns three – to his burgeoning portfolio of now 11.
He has bought the 21,034 acre Strathmore Estate at Altnaharra from Jock and Heather Gow for around £6m and 6242-acre Polla Estate near Durness in Sutherland from Charles Marsham.
The £2m Polla deal – adjacent to Loch Eriboll, at its south-west end – also includes 375 acres of forestry.
It means Mr Povlsen, 44, now controls a huge swathe of adjoining – or near neighbouring – land.
His Wildland Limited already owns the 24,000-acre Ben Loyal, the 23,000-acre Ben Hope and the 18,000-acre Kinloch estates near Tongue.
In 2006, Mr Povlsen started his buying spree when he purchased the 43,000-acre Glenfeshie estate in Inverness-shire, which he expanded by 4,000 acres with the acquisition of a farm, Killiehuntly, for £2m – where the artist Sir Edward Landseer painted The Monarch of the Glen.
In 2008, he bought the 12,600-acre Lynaberack Estate near Kingussie.
The same year he swooped for the 30,000-acre Braeroy estate, near Fort William; in 2009 the neighbouring Tulloch Estate and four years later added the 20,000-acre Gaick Estate from Xavier Louis Vuitton, fifth-generation head of the French designer-goods family.
The £15m Aldourie Castle estate on the Loch Ness shoreline was bought in 2014.
The Dane also struck a deal with Forestry Commission Scotland that involved him buying 1,000 acres in the Borders to swap for Highland woodland near to one of his estates.
Polla Estate, a deal completed in the last few weeks, had been marketed as a "compact, easily managed sporting and amenity estate," for sale as a whole or in two lots.Estate, bought in June, was not on the market.
It is believed Mr Povlsen's Scottish conservation company, Wildland Ltd, has now invested around £100m in Scottish estates and land.
The father-of-four's clothing company Bestseller employs more than 12,000 people and works with supermodels such as Helena Christensen, Kate Moss and Claudia Schiffer.say just 432 individuals like Mr Povlsen own more than half of Scotland's non-public land.
In Povlsen's native Denmark, where he still lives, people are limited to only being able to buy 620 acres of rural land and must live in the country if they wish to buy a holiday home.
Some critics have speculated the retail magnate is investing in wild land because it can be passed on without attracting inheritance tax in his homeland.
But officials for the businessman, who inherited a Danish fashion empire from his parents at 28, say he is motivated by a genuine desire to protect Scotland's wilderness.
Wildland in its mission statement on its website says the "objective of the organisation is to purchase wild land to protect it against exploitation and to preserve as much wild nature and its beauty as possible for future generations."
Thomas MacDonell, Director of Conservation for Wildland, said its estate portfolio in Far North alone was now worth over £30m.
But last year – even after income – it made a combined loss of £1.6m on running its estates.
"With these latest purchases we are in some ways only putting back together large estates before they were broken up in Victorian times to facilitate our ambitions of land management," he said.
"Sometimes you have to buy when they become available. We are not grabbing anything. We are buying something that somebody has agreed to sell. It is showing a real commitment to the area.
"You do need some serious money coming from somewhere to run these estates. We get approached with potential purchases regularly and there may be more in the future. Everything has to fit a criteria.
"Mr Povlsen has a real passion for real wild places and Scotland. Sometimes I challenge him on how will we ever make this financially sustainable but he just shrugs and says 'let's hope we can still keep selling clothes.' We want Scotland to keep its wildness."
Mr McDonell admitted that re-introducing wolves and lynx "would be desirable – but not now."
"Wolves will be a step too far at the moment – lynx could be sooner – but any reintroduction will require proper consultation," he said.
"We are starting logically at the beginning by trying to get the habitat in the right shape – and tourism is the way to get it self supporting. People need to share in the success to make it work.
"Mr Povlsen does not consider he owns the land but is a custodian of it."
Mr Povlsen has been behind plans for a "world class" £100m plus luxury spa development in one of the remotest parts of the country, with the aim of creating around 100 jobs in the process.
As part of it, a planning application submitted to Highland Council is currently seeking permission to restore and extend the existing B-listed sporting lodge at Hope, including the formation of an additional wing, new undercroft, associated landscaping, engineering works and the formation of new access.
Wildland Ltd wants to achieve its tourism masterplan by renovating a series of buildings spanning the Kinloch, Hope and Loyal estates.
The first major phase of work is expected next year.
Mr Povlsen has emphasised his environmental credentials, pointing out that since 2006 more than 1,200 acres of mature woodlands, including Caledonian pine, has been regenerated at Glenfeshie.
In Denmark, Mr Povlsen owns and resides at the old Constantinsborg Estate west of Aarhus, along with substantial farmland and forests.
He has also bought land in Romania's Carpathian Mountains to create a wilderness reserve for the surviving wolves, bears and lynx.
Mr Povlsen visits Scotland every six weeks.
He stays in his various houses and lodges on his estates and is said to enjoy walking and hunting.
The billionaire has also given a £200,000 "gift" to help restore one of the most iconic ruins in the Far North.
Castle Varrich overlooks both the Kyle of Tongue and the nearby village.
Povlsen is personally paying £200,000 of the restoration bill, with Historic Scotland contributing the remaining £70,000.