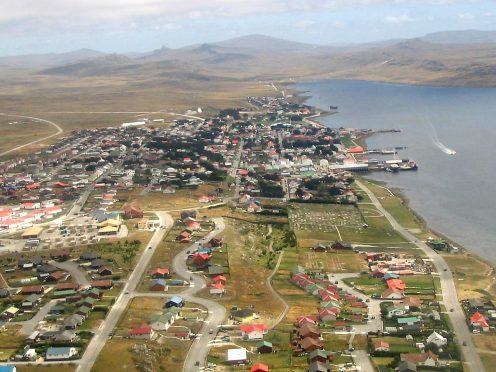 The CIA picked Scotland as the best place to relocate Falkland Islanders in secret plans drawn up after Argentina's invasion.
Papers released by the US intelligence agency expose details of proposals to formally hand control of the islands to Buenos Aires in 1982.
Britain's military eventually seized back the territory after Margaret Thatcher sent a naval taskforce 8,000 miles to the south-west Atlantic.
Henry Rowen, then chairman of the National Intelligence Council, wrote the blueprint under which islanders – who fiercely defend their British citizenship – would have three years to decide whether to stay under Argentine rule.
The alternative would be "to relocate to an area of British jurisdiction, either in the UK or elsewhere under British sovereignty, with a relocation grant of $100,000 per person".
Such a sum, he thought, was likely to prove "sufficient inducement to relocate to some other area, perhaps in Scotland or elsewhere where conditions may be similar to the Falkland Islands".
The British overseas territory is a remote, isolated and sparsely-populated collection of islands which remains the subject of a bitter sovereignty dispute.
Argentina still lays claim to the territory it calls Las Malvinas although relations have thawed in recent months since the replacement of hardline president Cristina Fernandez de Kirchner with pro-business Mauricio Macri.