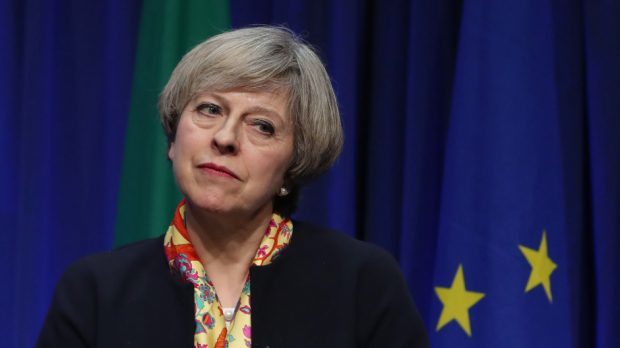 Theresa May has admitted the UK would be "poorer" and its public services "weaker" without the contribution of EU citizens living in Britain.
But the prime minister poured cold water on calls to guarantee their rights before triggering formal Brexit talks.
She said the "general view" from the EU summit last week was that an agreement was required that applies equally to the other 27 member states and the UK.
And she argued a unilateral decision now would not be the "right way forward".
Mrs May was repeatedly questioned on the issue following her statement in the Commons yesterday to update the house on the meeting.
MPs also raised it during the subsequent debate – due to last three days – on legislation that will allow the Tory leader to activate Article 50 and start the two-year withdrawal negotiations.
The call for EU nationals' rights to be agreed before exit talks commence is among the many pages of amendments to the bill.
Labour leader, Jeremy Corbyn, urged the prime minister to end the uncertainty immediately.
He added: "There is no need to wait for negotiations to begin; the Government could do it now.
"This is not a question about Brexit, it is a question about human rights, democracy and decency."
Meanwhile, the SNP warned against people being used as "bargaining chips" and Conservative former chancellor Ken Clarke insisted "reprisals" against British nationals would not be forthcoming.
Mrs May replied she had "every confidence" the issue could be addressed as "an early discussion within the negotiations".
And she added: "As I have said before, EU citizens living in the UK make a vital contribution to our economy and our society and, without them, we would be poorer and our public services weaker."
But she said: "On the issue of acquired rights, the general view is that we should reach an agreement which applied equally to the other 27 member states and the UK, which is why we think a unilateral decision from the UK is not the right way forward."
She told MPs she would have liked to deal with the issue outside of the negotiations, but added: "Sadly, there were some member states that didn't wish to do that."
Earlier, the prime minister's official spokeswoman said: "We think this should be a straightforward bill.
"We are not going to allow there to be attempts to remain inside the EU or rejoin it through the back door."
The EU (Notification of Withdrawal) Bill is expected to clear its last Commons hurdle tomorrow and move to the House of Lords.