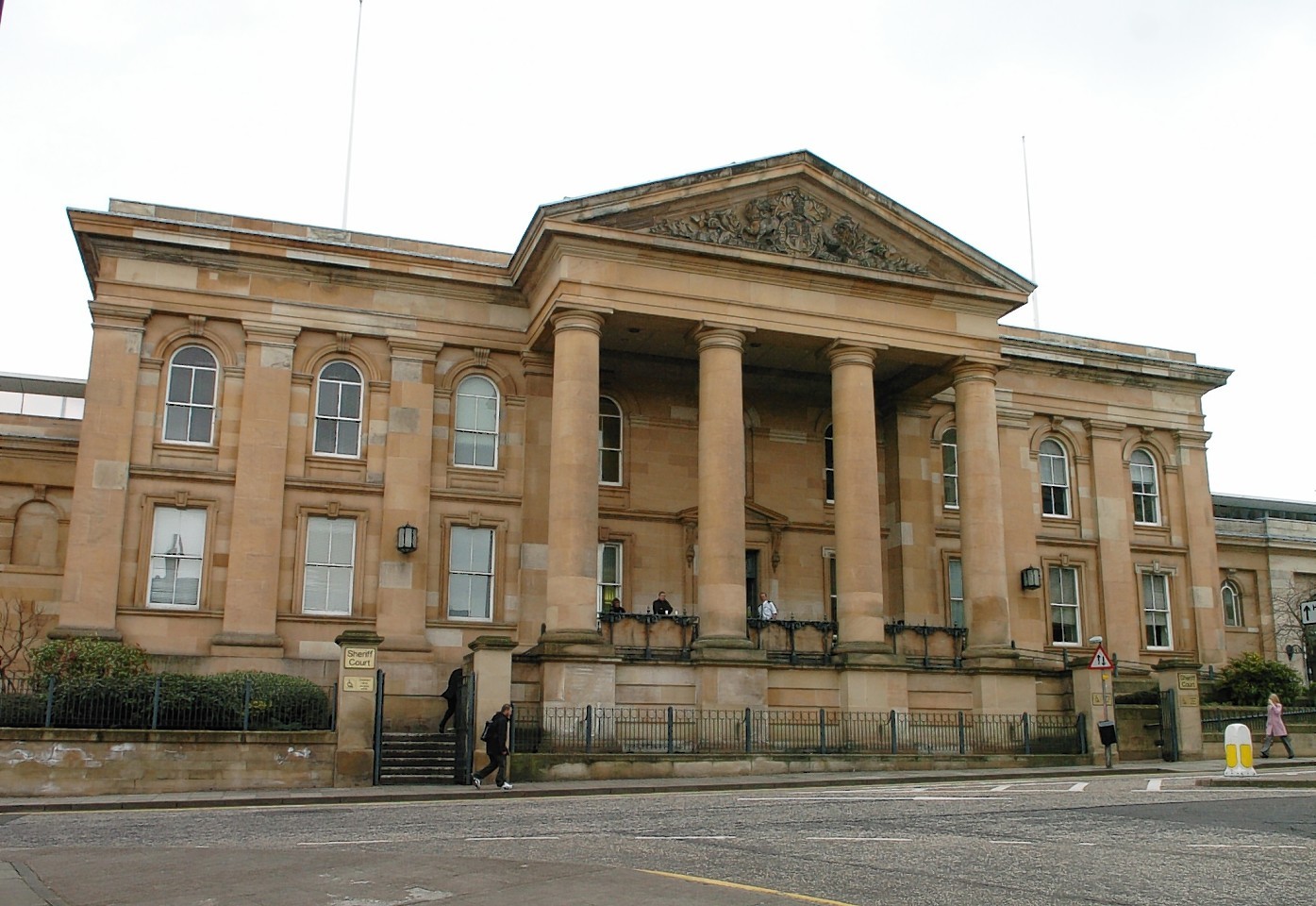 A man who groomed a series of under-age YouTubers into sending him sick sexual pictures while he was free on bail awaiting court on a child sex abuse images charge has been jailed.
Jed Cossans tried to convince a nine-year-old boy on the video streaming site to send him "pictures of your privates" just days before he was due to be sentenced on the original indecent images charge.
---
>> Keep up to date with the latest news with The P&J newsletter
---
That came after Cossans targeted two other children aged 11 and 12 on the site, where each of them had their own channels used to post videos of themselves.
Man groomed YouTubers as young as nine while he waited for a court date over child abuse image charges
A court heard Cossans was twice allowed to walk free on bail before targeting the kids.
He originally appeared in court charged with downloading indecent images of children and was granted bail, leaving him free to to target his first two YouTube victims.
Cossans was then charged with sex offences against those kids – but again got bail leaving him free to target the third child.
Despite facing three child sex abuse charges when he was sentenced for the original indecent images rap he was given a community sentence and again set free.
Now jobless Cossans has finally been locked up after he admitted targeting the three kids on YouTube.
In one instance he told the 12-year-old boy to expose himself as a "forfeit for not winning an online game".
He told the 11-year-old he would give him "fun challenges" to do before daring him to pose naked.
And he went on to pose as a 16-year-old girl to the nine-year-old boy, telling him "his friends were lucky to see him naked in the changing rooms" before asking him for nude images.
Fiscal depute Eilidh Robertson told Dundee Sheriff Court that the first victim was 12 and was contacted by Cossans, who had seen a video the boy had posted in which he had exposed himself.
She said: "He went on to ask the complainer to call him and do a video call whilst naked saying 'it would be kinda funny and sexy'.
"He asked the complainer again to send him nude videos and images, and images of his penis on four more occasions and at one point suggested that he should do it as a forfeit for not winning an online game.
"At the end of the conversation the accused and the complainer made an agreement to exchange photographs of their own penises.
"However the complainer's step father discovered the chat logs between them and the matter was reported to the police."
Miss Robertson said the second boy was just 11 and was contacted on video chat by Cossans, who said he would "give him fun challenges to do".
She said: "To start with, the accused dared the complainer to see how many marshmallows he could fit into his mouth.  The complainer declined to complete this dare.
"The accused then dared the complainer put shorts on without using his hands.
"The accused then gave him another dare, to take his boxers off without taking the shorts off, telling the complainer that if he did the dare then he would subscribe to his YouTube channel.
"The accused then asked the complainer to do a number of other dares which involved him removing items of clothing to some extent and also daring the complainer not to wear any underpants for one hour.
"The complainer felt uncomfortable but agreed.
"The accused called him back a short time later to confirm that the complainer was complying with the dare and was still not wearing any pants and the complainer exposed his genitals to the accused on camera once more to confirm his compliance."
Miss Robertson said the third boy, aged just nine, was first contacted over Instagram, with Cossans posing as a 16-year-old girl.
She added: "Although the conversation started off innocuously, the accused then told the complainer that he was 'kinda cute' and that 'his friends were lucky to see him naked in the changing rooms'.
"He started to ask the complainer to send him photographs of himself, including repeatedly asking for him to take photographs of his penis, abs and buttocks.
"At one point he said 'so are you brave enough to unzip your pyjamas and show me your abs?  I want to see how strong you are' and 'would you show your abs on your belly to anyone? Your butt? Your privates?  Anything?…. a picture of your privates for a picture of me'."
The boy, however, refused to comply.
Cossans, 23, of Arbroath Road, Dundee, pleaded guilty on indictment to three charges of sending sexual written communications to children between June 24 and June 26 and on July 3 and 4 last year, and again between February 10 and February 12 last year.
Defence solicitor Ian Myles told the court Cossans had been assessed by social workers as being of a high risk of re-offending if his treatment was not continued.
He said he was around six to seven months into his current community payback order and the author of the report into his previous offence believed he could become a valuable member of society if his order was allowed to continue.
Mr Myles said: "He leads quite an isolated and lonely, solitary lifestyle, with no friends.
"He spends most of his time in his room, playing games and lacks social skills."
Sheriff Linda Smith jailed Cossans for 16 months and imposed a 20 month supervised release order meaning he will be monitored for that period upon his release.
Cossans was also placed on the sex offenders register indefinitely.
She said: "In my view and taking into account what has very properly been said by your solicitor, I am of the opinion that because of the gravity of your offence and your previous conviction, the only appropriate sentence is a custodial one."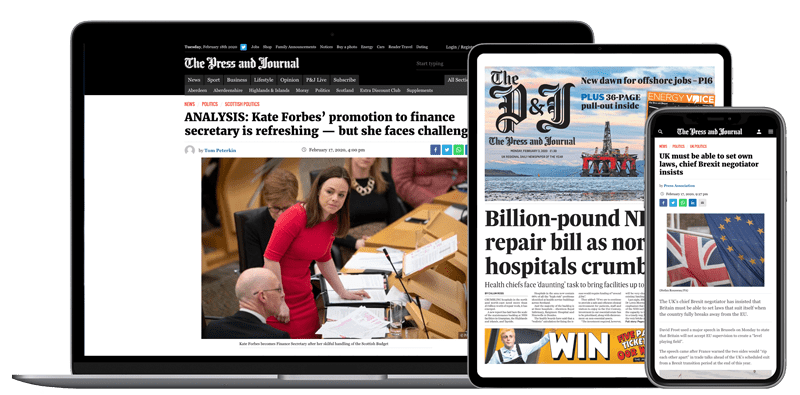 Help support quality local journalism … become a digital subscriber to The Press and Journal
For as little as £5.99 a month you can access all of our content, including Premium articles.
Subscribe