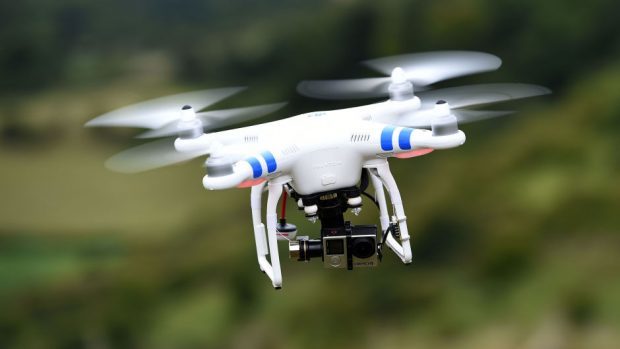 The use of drones to search for people lost at sea is to be tested by the Maritime and Coastguard Agency.
Bosses at the MCA have stressed that the aerial devices will not replace helicopters or lifeboats.
But it is planned that a network of small unmanned devices will eventually be stationed on the coastline to provide a rapid response unit that will be quicker and cheaper to deploy than aircraft.
The agency said a £1 million trial of the technology would be launched by the end of the year with a view to expanding its use early into the next decade.
As part of the trial, drones would be expected to patrol an area up to 11 miles off the coast, focusing primarily on search and rescue and pollution control operations.
The devices could be manually operated or run in automated mode, the MCA said.
A document published by the agency said that other government departments may also use the technology, including the Border Force.
It suggests that drones could also be used to spot boats being used to illegally carry migrants to the UK from France and Belgium.
However, the technology is likely to prove difficult to implement on a large scale because of the dangers of using drones beyond the line of sight of their human operator.
It is against the law to fly drones out of sight in busy airspace shared by passenger planes and other aircraft.
The MCA has published a document inviting companies to tender for a £990,000 trial of drone technology.
---
>> Keep up to date with the latest news with The P&J newsletter
---
The contract will be awarded in October and a trial is expected to run until autumn next year.
The agency said that at least one drone would initially be employed, with the location of the trial yet to be decided.
It said that a search area of up to 11.5 miles would be used, with drones expected to be able to remain in the skies for more than three hours.
The government has set aside £18.3 million for the future deployment of drone technology around the coastline after the trial.
The MCA insisted that helicopters would be retained but using drones would "improve the speed of response, reduce costs and perform automated functions which would add to search coverage".
A spokeswoman said: "We see a role for drones in the work that we do. Our ambition is to unlock drones' potential."
After a small scale trial in Wales earlier this year, Phil Hanson, aviation technical assurance manager at the MCA, said: "The MCA is always ready to embrace working with new technology – especially if that technology could enhance search and rescue efficiency, save more lives and reduce risk to our personnel.
"There is significant evidence emerging from our overseas counterparts and more locally from UK mountain rescue teams indicating that drones can play a crucial role in emergency response.
"With this in mind, we welcome the opportunity to take part in these emerging trials to test the viability of drone technology with other rescue resources."
He added: "It's too early to comment on how we will move forward from the trials but one thing we all agree on is that drones cannot replace helicopters, coastguard rescue teams or lifeboats.
"It is, however, entirely possible that they could be an additional tool to use in search and rescue."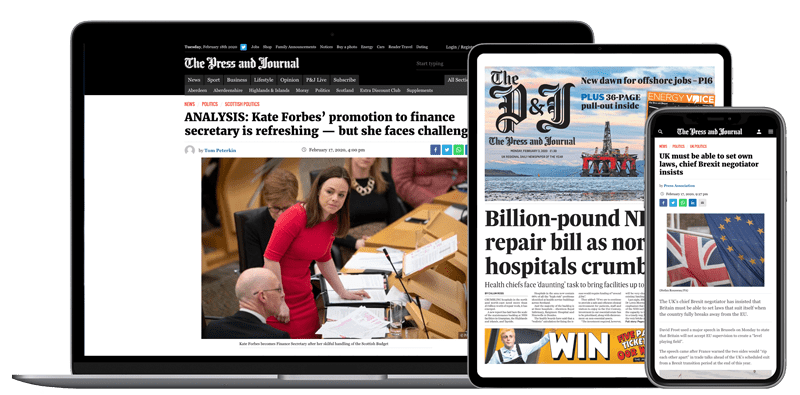 Help support quality local journalism … become a digital subscriber to The Press and Journal
For as little as £5.99 a month you can access all of our content, including Premium articles.
Subscribe