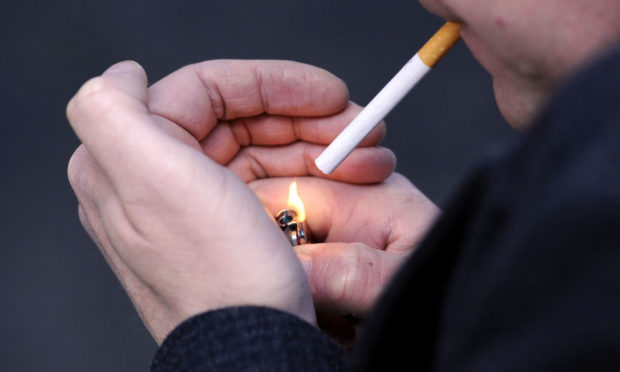 Health campaigners say a new ban on menthol cigarettes will help to "drive down" smoking rates among teenagers.
As of midnight last night, the sale of menthol-flavoured tobacco products was prohibited across the European Union.
And the legislation will remain in place in the UK even after it exits the EU at the end of the year.
Studies have linked menthol, which makes the smoking experience less harsh, to increased uptake among young people.
A survey in 2018 found that one-in-eight 15-year-olds are smoking regularly.
Menthol has also been shown to reduce the likelihood of someone quitting the habit altogether.
Sheila Duffy, the chief executive of charity Ash Scotland, believes the new move will help to lower the number of youngsters who smoke.
She said: "This is a welcome measure as evidence suggests that menthol cigarettes – which mask some of the harsh effects of smoking – are particularly appealing to young people and can even reduce the likelihood of quitting.
"We hope this will help drive down youth smoking rates in Scotland where 12% of 15-year-olds and 4% of 13-year-olds are smoking either regularly or occasionally."
Mrs Duffy warned that efforts are already underway to undermine the new regulations.
She added: "Menthol flavoured cigarillos are not included in this legislation and tobacco manufacturers are already developing new products to circumvent the ban – like menthol flavoured filters that can be used with roll your own tobacco – so governments should consider further legislation to close these loopholes."