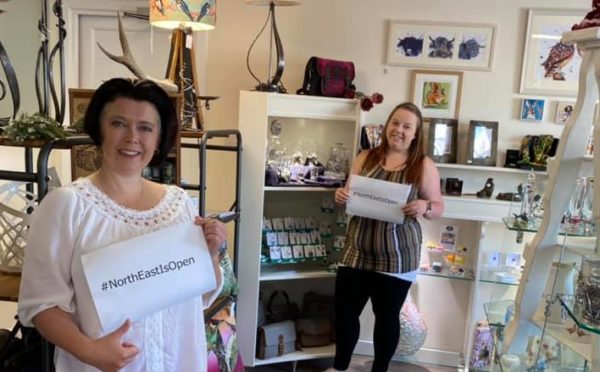 Traders across the north spent the weekend making final preparations ahead of reopening their shops for the first time in months today.
Business owners of all kinds have been busy ensuring their premises meet the requirements for reopening while reducing the chances for Covid-19 to spread.
From providing face coverings, gloves and hand sanitiser to customers to enforcing social distancing measures, proprietors that have struggled financially due to the lockdown are now hoping to get back to relative normality.
In April, the month after lockdown was implemented, Scotland's gross domestic product was reported to have dropped by 18.9%.
Although many businesses are excited, Lindsay Ritchie from Kilts Wi Hae in Newmachar, Aberdeenshire said there is also an element of anxiety.
She said: "We're a bit nervous, but we'll open our doors and it will all be just fine.
"I've been in lots of shops over the last wee while and it's almost always a horrible experience, and you come out feeling terrible.
"We don't want our customers to feel like that, but I think we've found a good balance between safety and people still enjoying coming in."
The Jail luxury department store in Dornoch explained its changing room would remain closed when it reopens today.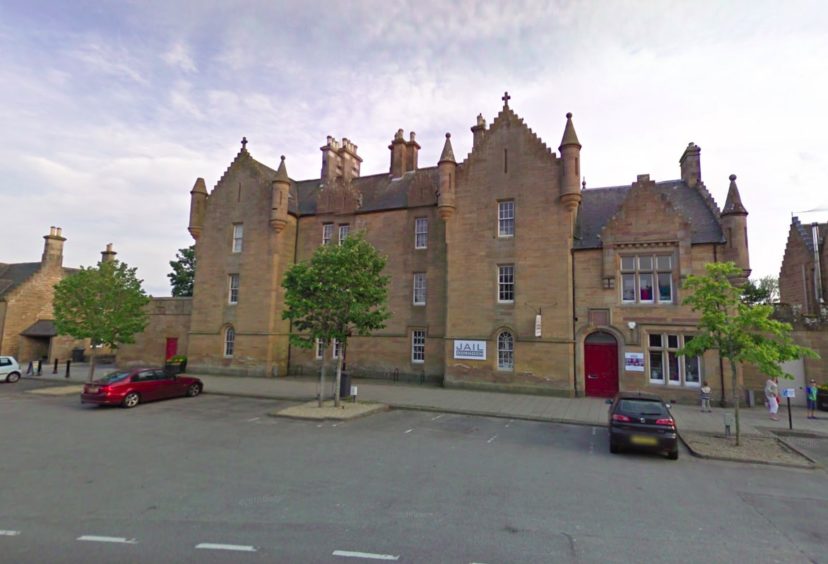 Retail operations manager Anne Boyd said: "The first thing we had to do was get permission from the council to put markings outside for people to queue – it was news to me we had to do that.
"It's been straight-forward to do everything. We took two days to give the shop a deep clean, we've got markings on the floor and signs everywhere just to give customers that confidence it's safe."
Kerry Doran, the owner of The Gallery shop in Aberlour, said the picture-framing department and fishing tackle section has made a string of changes.
She said: "I'm relieved that we can reopen as we closed straight away during lockdown, as we are non essential.
"We have suffered quite badly from this pandemic but I am delighted to open up."
Elgin vaping shop VPZ has also been shut since March.
Director Doug Mutter said he has removed all tester and sampling devices for customers, introduced a limit on the number of people allowed in at one time, and marked out queuing lanes outside.
He said: "We now know how best to keep the staff and customers safe."
In Ellon, the family-owned clothes shop Cat Walkers has put in place a system where customers can book the shop to themselves for a period of time, and all clothing will be steamed after it has been tried on.
The shop's Andrew Walker said: "We are so looking forward to opening again, we are following the guidelines set out by the government, and still offering our much valued customers an enjoyable experience."
I&K Motors in Inverurie will be sanitising all cars before and after test drives, which customers can take alone, and bookings can be made in advance.
Director Bill Duncan said: "We fully understand that many people will be apprehensive and we have implemented many steps which will ensure their safety during their visit."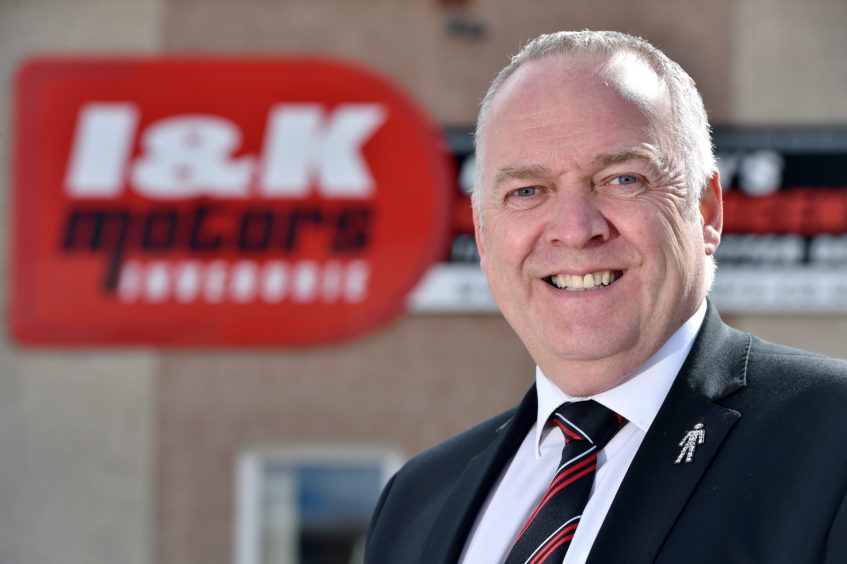 Shona Singer, of the Strachans shop in Inverurie, said: "Our staff remain our number one priority.
"We have fitted Perspex screens and provided them with the option of wearing masks. As well as masks, we've also provided gloves, we have hand sanitiser and cleaning materials at each counter, to be used regularly, and a schedule for regular hand washing."
Aberdeenshire East MSP Gillian Martin said: "Lockdown has been an extremely trying time for our retailers, especially those family owned local ones.
"They are vital to our local economy and communities and many have behaved impeccably responsibly in preparing to reopen."
"Our local retailers rely on a relationship with the community.
"Outlets, such as I&K Motors, have taken that seriously by working to protect their staff and customers alike.
"Efforts like these will be a big part of keeping us out of lockdown, and edging us closer to normality."