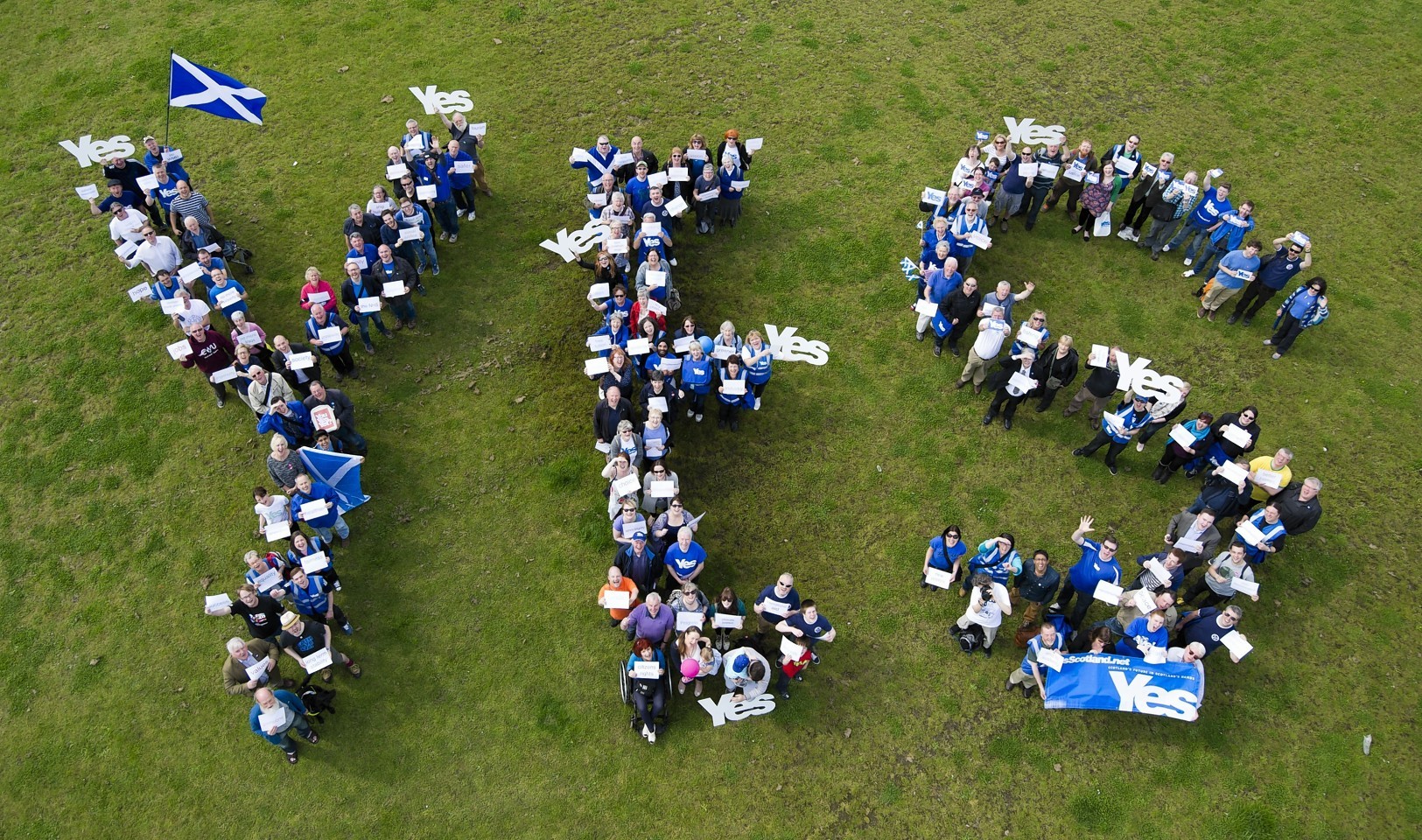 A majority of people in the north-east support Scottish independence, according to a new poll.
The latest survey by Survation showed that 43.5% of people in the region would vote Yes if the referendum was held tomorrow, while 38.3% said No.
Support for independence jumped by more than five points since a poll by the same company last month, which found 38.2% in the north-east would say Yes.
The No vote was down in the region by three-and-a-half points from 41.8% in May.
The sample sizes in the regional breakdowns of the national poll were small, with 138 polled in the north-east, however the trend will concern pro-UK campaigners.
Even more alarming for Better Together was that Glasgow – seen as the critical battleground in the referendum – also switched from a No majority to a Yes since last month.
Support for independence in Scotland's biggest city was up six points to 44.5%, while the proportion of No voters was down about four points to 35.4%.
Across Scotland the poll showed the gap continuing to close, with 38.8% (+2.2) saying they would vote Yes tomorrow, while 44.4% (-2.4) said No, and 16.7% undecided.
The breakdown for the Highlands and islands showed 87 people were asked and 36.6% (+3) backed independence, 52.6% (+4) were against, and 10.8% (-7) did not know.
The survey also asked people how they would vote in the next UK and Scottish elections.
For Holyrood, the SNP came top in the north-east with 49.2% of the vote, with Labour second on 13.5%, and the Liberal Democrats getting just two votes out of 134 (1.6%).
The nationalists were also the most popular in the Highlands and islands, with 23.3%, followed by the Lib Dems on 18.7% and Labour on 17%.
In a vote for Westminster, the poll found the SNP top in the north-east (40.3%) and the Highlands (25.3%), and Labour second in both, with 15.7% and 21.8% respectively.
Deputy First Minister Nicola Sturgeon said: "This is a fantastic poll showing we are closer than ever to achieving a Yes vote as support continues to grow across the country."
Better Together chief Blair McDougall said: "This is yet another poll showing the campaign to keep Scotland in the UK is ahead."