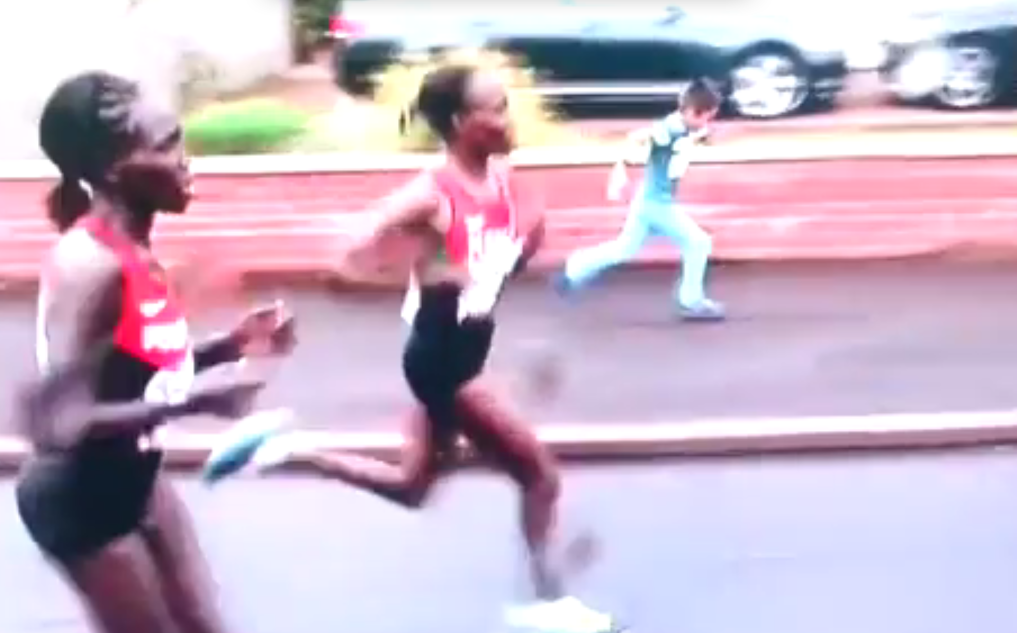 Amusing footage of the moment a young child runs alongside runners in the 40km Women's Marathon at the Commonwealth Games was uploaded to YouTube on Sunday.
The boy can be seen trying to keep up with two women as the race makes its way to the finish line.
Despite his best efforts to succeed, the youngster tumbles over on the street as the competitors run on with ease.
The commentator is so engrossed with the junior's efforts, he even shifts his commentary over to him.