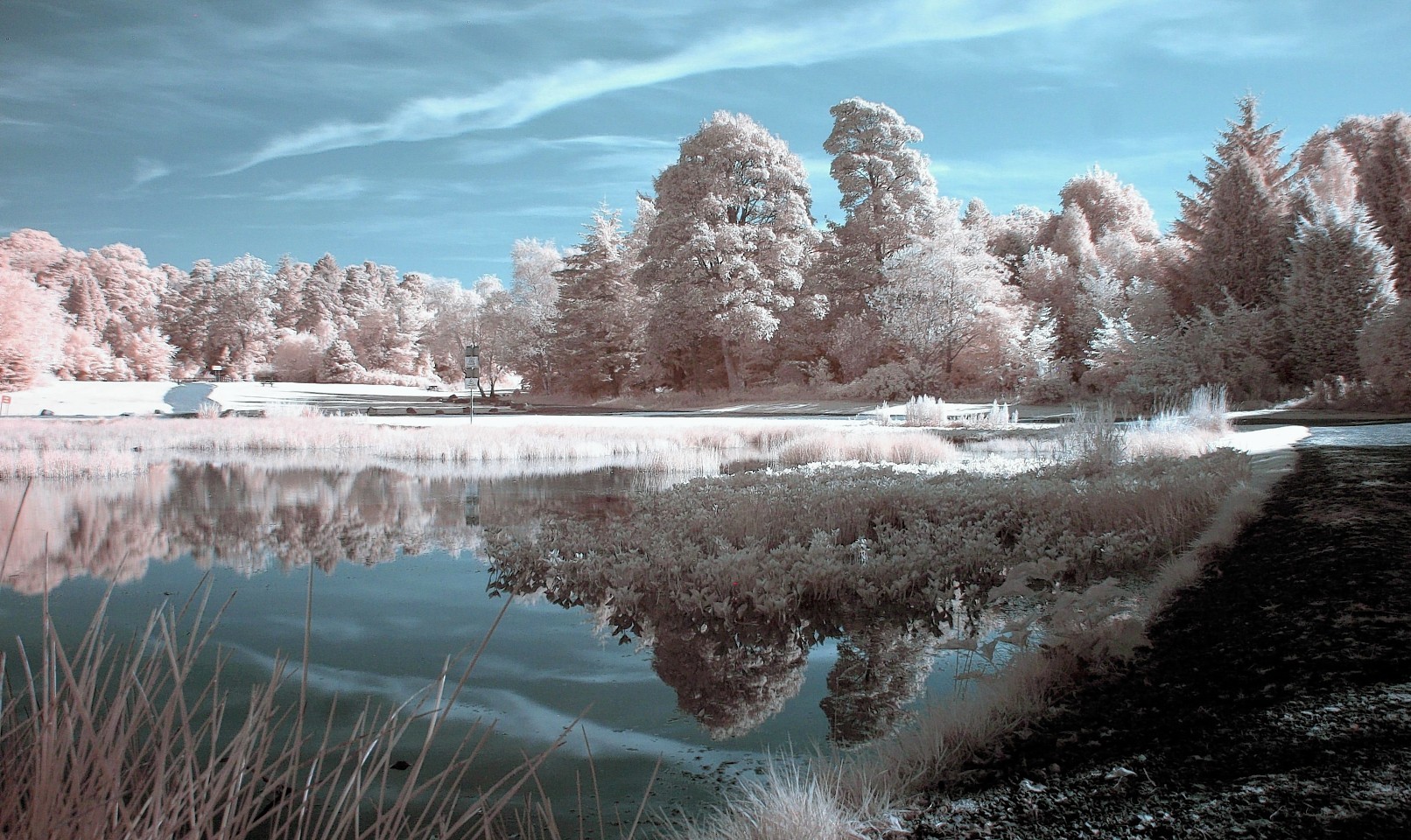 These stunning images appear to show picturesque winter wonderland scenes in Scotland – but were actually shot in the middle of summer.
Catherine Perkinton, 45, spent the past few months travelling around the country to create the fabulous images with the aid of infra-red and an old-style camera.
She uses her Canon 350D as its simpler s allows it to capture colours in a different way to more advanced SLRs.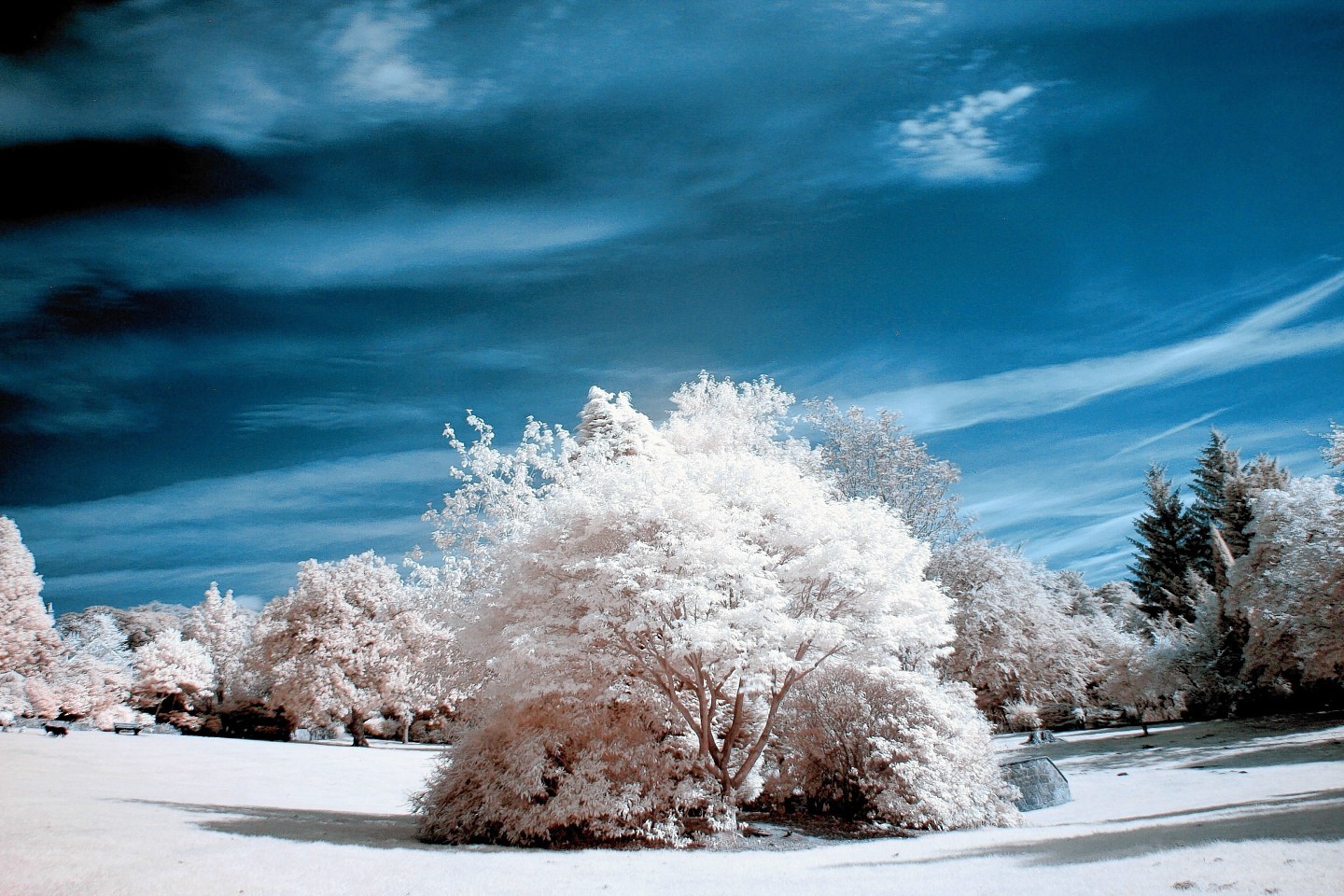 She sets up the camera with a 720 infra-red focus, allowing it to capture the thermal radiation that emits from objects.
She then shoots them with a 10-15 second shutter speed and follows-up with some post production corrections.
The finished pictures feature glorious blends of deep blues, opals and bright whites, depending on the heat of the object in focus.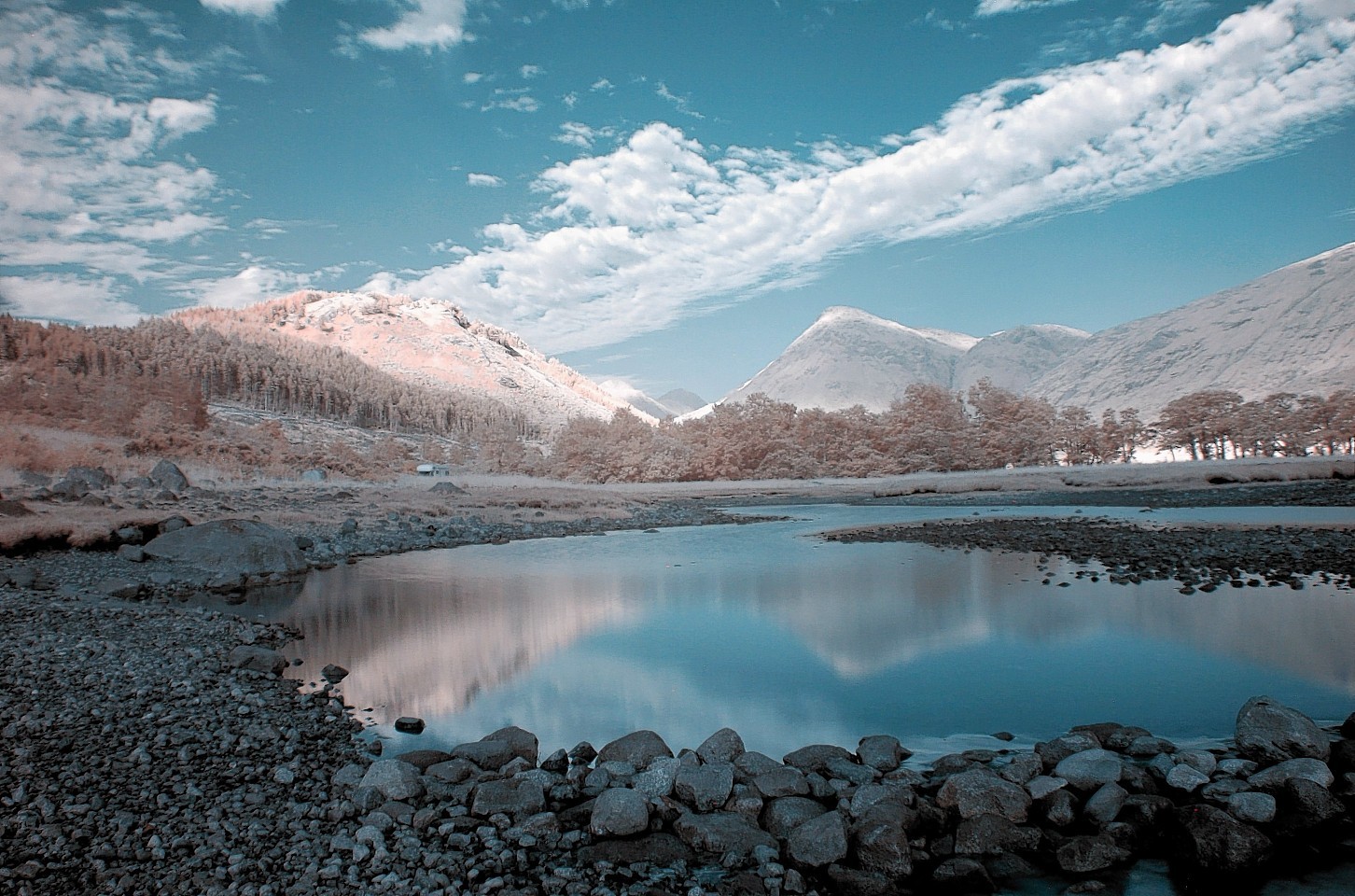 The photographer, from North Lancashire, spent the summer travelling around England and Scotland, including Glen Etive in the Highlands and Colzium House Park in Kilsyth.
She said: "I had seen somebody else had taken photos in the same style. I really liked the colour contrast and had to have a go.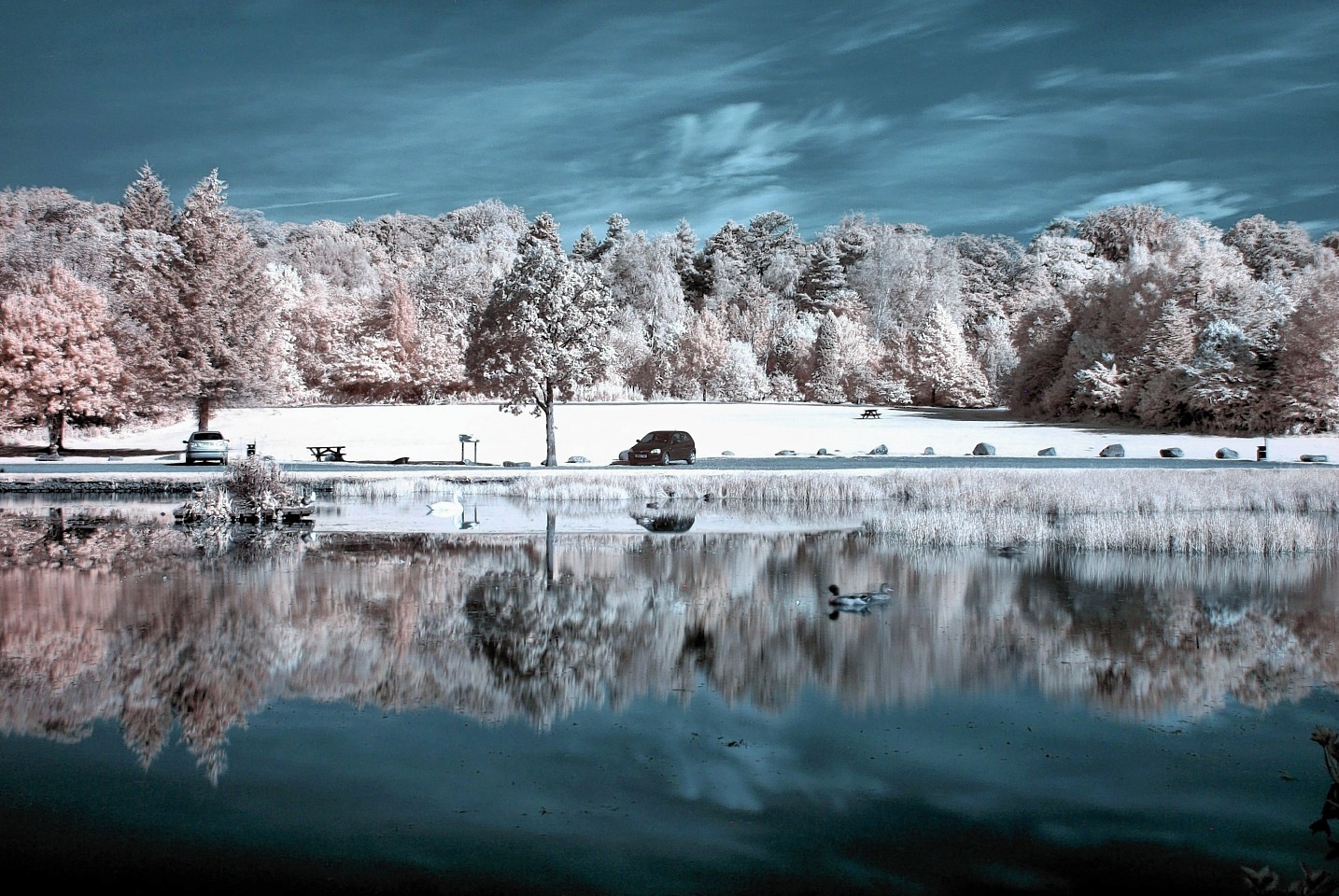 "I really like the almost wintry look you can get from the images and the real coolness from the colours.
"They look like frosty days when in fact they are usually warm summer days, when you get the best results.
"If there is a slight breeze you almost get movement in the trees, leaves and branches. You need a real clear blue sky, with a few clouds, to get the best colour contrast.
"They look like they could be a Disney landscapes."