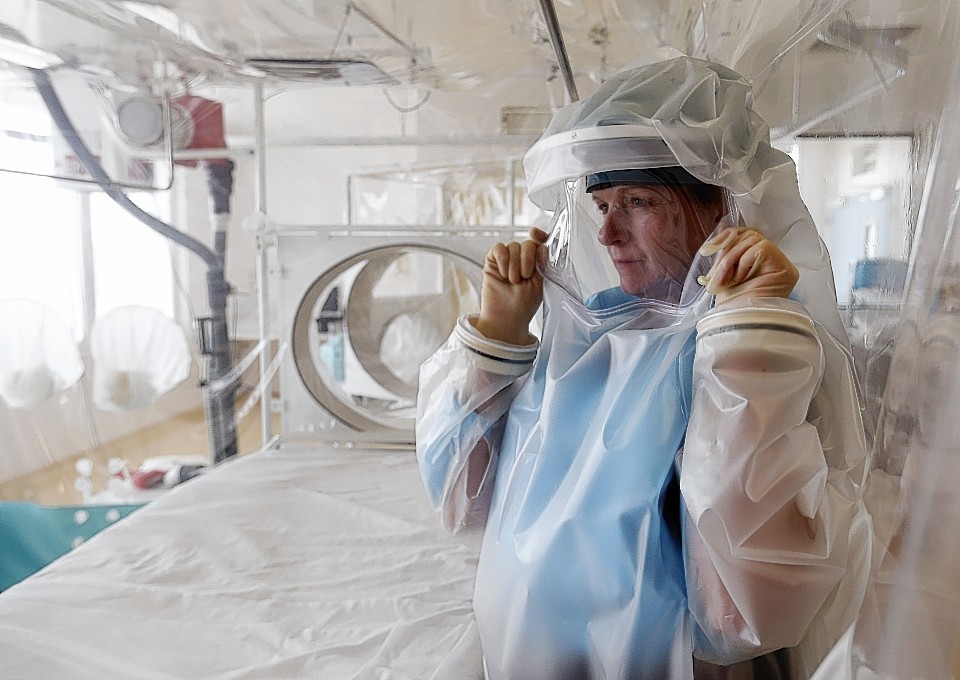 An Ebola scare was sparked at Glasgow Airport today after a passenger fell ill on a flight from Amsterdam.
The flight was grounded after arriving on the runway at around 1pm. Health officials from the Public Health Protection Unit dashed to the scene after a passenger complained of feeling unwell with flu-like symptoms.
All passengers and crew had to remain on the KLM flight while checks were carried out which confirmed the person was not suffering from Ebola.
The people on board were eventually allowed to disembark from the flight around an hour after it landed.
One passenger said: "It was a pretty scary experience and all we could think was Ebola given everything that's been in the news about it.
"A man had said to the cabin crew that he was feeling really unwell and when we landed we were told we all had to remain on board.
"Staff from the health board came on to the flight and assessed the guy. We were all asked to fill out health questionnaire forms.
"There were police officers standing guard on the runway and it was a great relief when we were allowed off."
NHS Greater Glasgow and Clyde said: "We can confirm that the person involved did not show signs of infectious disease, and has been allowed to continue their journey, with advice to see their own GP regards a chronic medical condition. Due to patient confidentiality we are unable to provide further details."